Will Kim Kardashian and Kanye West Live In Wyoming Full-Time?
It looks like Kim Kardashian and Kanye West are officially moving their family out west.
The famous couple recently purchased a massive home in Wyoming and though many of us find it hard to imagine a Kardashian and West living anywhere other than Calabasas, they will soon be getting a change of scenery.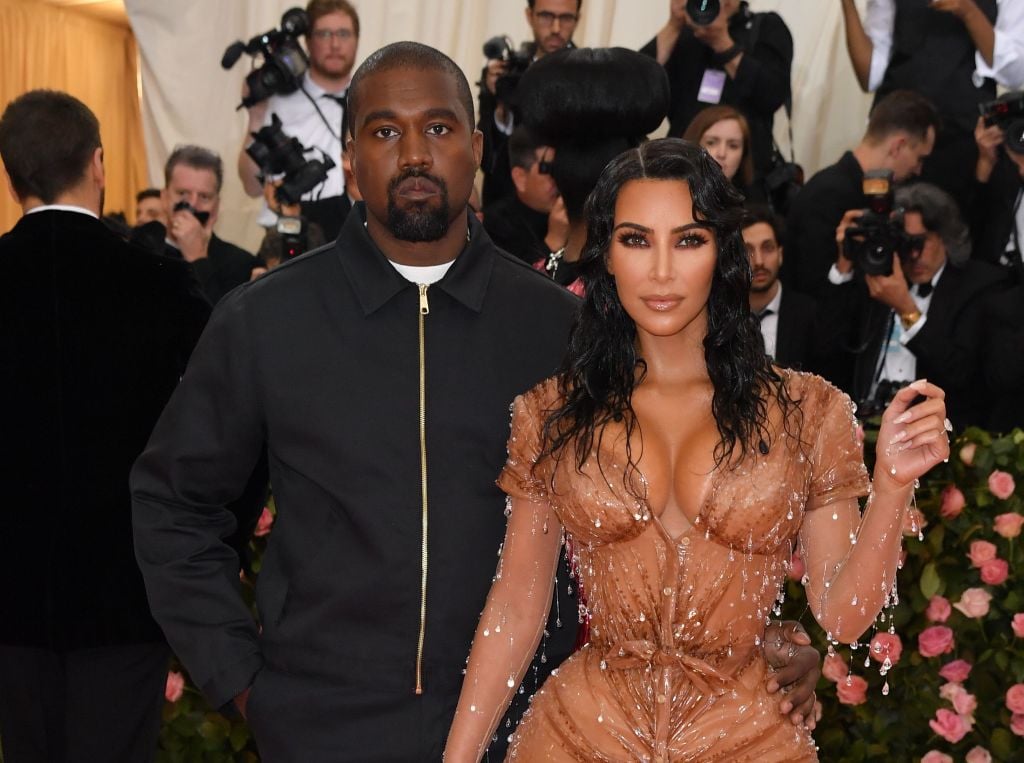 Kardashian and West are now the proud owners of a 9,000-acre ranch but does this mean that will they start living in Wyoming full-time?
The couple just purchased a $14 million ranch
Kanye West will no longer have to rent out homes when he goes to Wyoming because he just bought a massive property out there.
The rapper recently purchased a 9,000-acre ranch in the "rodeo capital of the world,", according to TMZ, and he is planning on spending quite a bit of time there with his family
The ranch, previously known as "Monster Lake Ranch," is located in Cody and was on the market for around $14 million but West paid a bit under that according to the outlet.
The ranch has eight lodging units, a restaurant, two freshwater lakes, an event center, and even a space for meetings. There are also barns and corrals for horses.
TMZ confirms that West owns half of the ranch's acreage and leases the other half from the federal government.
News of the rapper's purchase comes a few days after he interviewed Kim Kardashian for her Vogue Arabia cover story, in which he asked the reality star where she sees herself in 10 years. 
Though she sees herself succeeding in her personal goals, Kardashian also admitted to seeing herself living in Wyoming with West and their four children.
"I see us living on a ranch in Wyoming, occasionally going to Palm Springs and our home in Los Angeles—and becoming a lawyer."
The Wests could be making Wyoming their primary residence
While Kim Kardashian and Kanye West have come to love their home in Calabasas, Wyoming has also become a place they enjoy spending time in.
People reported that West has been in Cody for a few weeks checking out the area and looking at local elementary schools for their young children to attend.
Since Kardashian and West have vacationed in Wyoming a few times before, many of us aren't too shocked that the couple decided to purchase a home there.
Just last year, the rapper recorded his album Ye in Jackson Hole.
Even Kris Jenner took Kim, Kourtney, Khloe, and Kendall on a getaway to Jackson Hole for a little Kardashian family bonding.
While they have come to love Wyoming, there is still no telling if Kardashian and West will make "Monster Lake Ranch," their primary residence.
With Kardashian having come to love living in Calabasas, we honestly don't see her forfeiting her Hidden Hills home.
In addition to that, we're pretty sure the reality star wouldn't want to live that far away from her family for a long period of time.
Whether or not they do decide to live in Wyoming full-time, we can easily guess the couple will make frequent visits to California.