Will Kim Kardashian Be a 'Pastor's Wife' If Kanye West Starts a Religion?
Earlier this year, Kanye West began hosting his own Sunday Services, which have been making headlines every week for its celebrity guest list as well as over-the-top style of worship.
Right now, it's still unclear where Kanye West is planning on taking his Sunday Services. However, if the rapper were to go down in this line of work full time, he could become a pastor and Kim Kardashian could become a pastor's wife. Let's look more at what Kim Kardashian's role might be like should her husband start his own church.
Kanye West might have plans to start his own church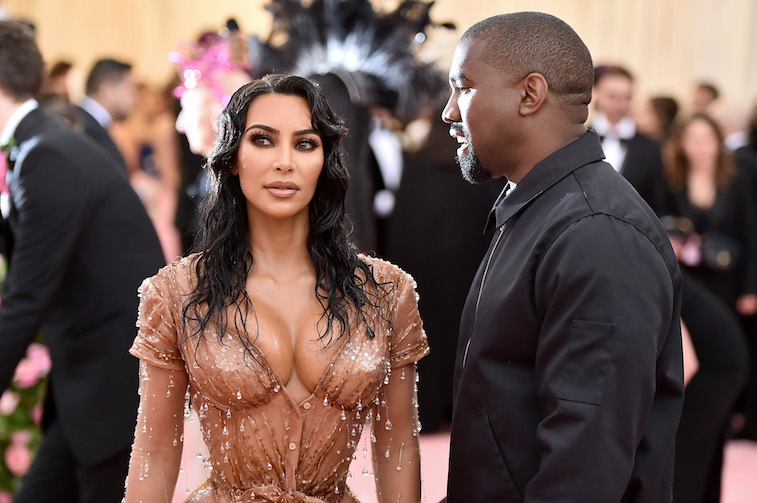 While Kanye West has never revealed his future goals for the Sunday Services, sources close to him have shared that having his own church would not be out of the question.
"He has talked about starting his own church, and what exactly that would be," one insider said. "It wouldn't be the traditional, 3-hymns-and-a-sermon thing. Instead, it would be a way to point people to Jesus through the arts and through a community of people who love and care for each other."
Kanye West's church would definitely look a lot like his Sunday Services as well as the gospel performance he put up at Coachella Music Festival in 2019. The Coachella show drew in more than 50,000 people and there were famous faces in the crowd, such as members of the Kardashian-Jenner family, Travis Scott, and Kid Cudi.
The source added: "Kanye has always said that his vision has always been for people from different backgrounds — races, ethnicities, beliefs, politics — to come together to worship God and love other people."
Kim Kardashian has been supporting Kanye West since the beginning
Kim Kardashian has been a big part of Kanye West's Sunday Services since the very beginning. She's often seen promoting the Sunday Services in any way she can.
For example, Kim has made headlines for some of her news-worthy outfits she wore to the services, which helps to spread the word about the events.
Additionally, Kim has also spoken publicly about what Kanye West has been doing. On Jimmy Kimmel Live, she talked about the Sunday Services and explained to curious viewers that "it's more of just a healing experience. There's no praying, there's no sermon, no word, just music, and just a feeling — and it's Christian."
An insider shared: "Kim is 100 percent on board with this. She's a Christian, too, and she understands the importance of being spiritual."
Kim Kardashian won't be a traditional 'pastor's wife'
Should Kanye West really head his own church, no doubt Kim Kardashian would have a special role in it. However, sources close to the family say that Kim would not be a "traditional pastor's wife who organizes bake sales."
It's a given since Kim Kardashian is very different from many pastors' wives out there. She is a reality TV star who is known for (among other things) having a leaked sex tape, being married for 72 days, and constantly making news for her various antics. Clearly, Kim is the polar opposite of what most people think of when they hear "pastor's wife."
However, like other pastor's wives, she most likely would be extremely involved in her husband's church. Kim already shows up for Sunday Services every week and when she is not busy with her law studies, she might be seen at church events (such as the Coachella show).
Kim will also be a pastor's wife who is an expert at marketing. With over 130 million Instagram followers and a flock of paparazzi following her every move, there would not be a lack of promotion for Kanye West's church.
Kim is no doubt going to be at the forefront spreading the words about her husband's new career path.