Will Kylie Jenner and Travis Scott's Relationship Last If They Get Back Together?
It's been a few short days since news of Kylie Jenner and Travis Scott's split made headlines and many of us are still having a hard time coming to terms with it.
The couple decided to put a pause on their relationship due to constant fighting and not having the same priorities in life.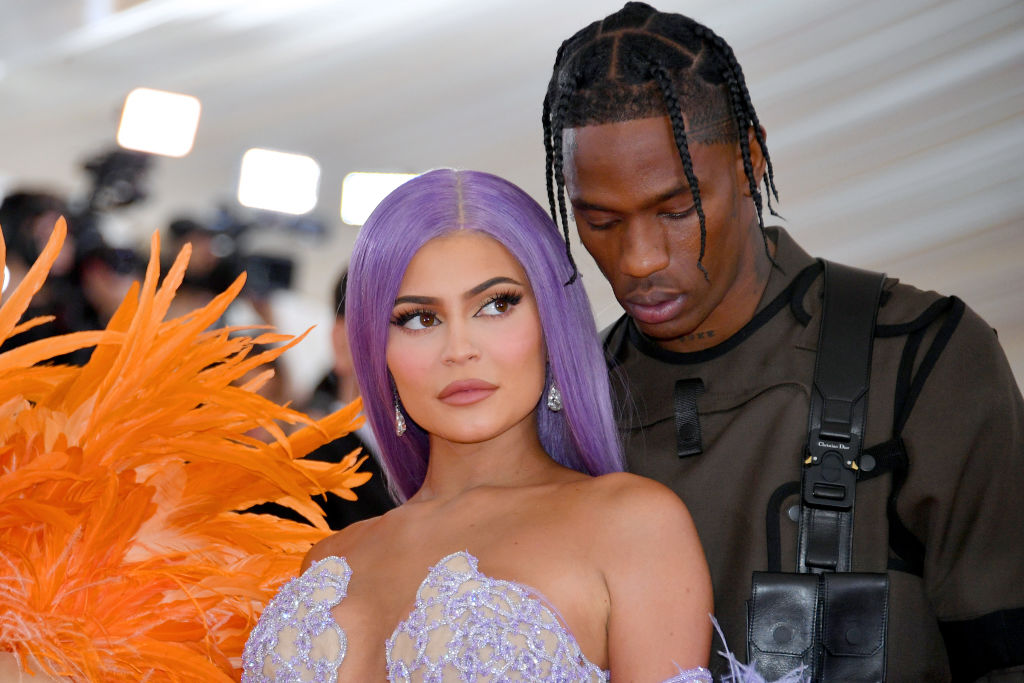 Although the pair was only separated for a month, they are now considering getting back together.
While this is great news to fans, many of us can't help but wonder if Jenner and Scott's relationship will actually last once they are back together?
The couple recently split after just two years together
Earlier this month, fans were thrown in a loop when it was revealed that Jenner and Scott decided to split after two years together.
News outlets confirmed that the couple was "trying to make the relationship work for a while," but soon realized that it'll be best if they took some time apart.
Although they decided to go their separate ways, it was reported that their split would only be temporary.
"Kylie and Travis aren't officially calling it quits on their relationship, but are taking space apart," a source shared with E! News at the time of their breakup. "It's not a firm split. They've been fighting again, but have still seen each other within this last month."
The insider continued, "They fight over ridiculous things and Kylie can be very skeptical about Travis. Travis has been stressed with dropping new music."
Although the couple's constant "fighting" lead to their split, the makeup mogul assured fans that she and Scott remain on "good terms."  
They pair even debunked fan rumors that the rapper was cheating on Jenner with model Rojean Kar, which many believed was the main cause of their breakup.
Scott recently took to his Instagram Stories to dismiss the rumors of infidelity surrounding his relationship. "[It's] really affecting when u see false things said about you [sic]," the "Sicko Mode" rapper wrote on his story. "Once again these false stories about me cheating are just simply not true. Focusing on life, music and family at this moment is what's real." 
Scott's alleged mistress also denied the cheating claims by sharing on her private Instagram, "Please stop spreading lies & leave him, her & I alone because it's affecting real lives. Thank you."
They see themselves getting back together in the near future
Although Jenner and Scott have experienced a ton of ups and downs throughout their relationship, they always seem to find their way back to one another.
According to E! News, Jenner and Scott are already having "conversations about getting back together."
While they are "still separated," it turns out that all the couple needed was a little breather and are now looking forward to getting back together.
"They both know it's inevitable, they just needed some breathing room to work out a few of their issues," the source explains. "They want to make it work and have both expressed they miss each other and are still in love with one another."
Will their relationship last?
While Jenner and Scott want to make their relationship work, many of us can't help but wonder if these two still have a bright future together?
With this not being the first time the couple has taken a break from each other (Jenner allegedly ended things with Scott after the whole Tristan Thompson/ Jordyn Woods scandal), we aren't too sure if their relationship could withstand the test of time?
Seeing as though Jenner and Scott are focused on their own careers and have found it hard to make time for one another, staying together might become a challenge later down the line.
Although the longevity of their relationship is still up in the air, we'll just have to wait and see how Jenner and Scott's romance plays out once they're back together.