Will Kylie Jenner and Jordyn Woods Ever be Friends Again?
Can Kylie Jenner and Jordyn Woods repair their damaged friendship? After Khloe Kardashian's now ex-boyfriend Tristan Thompson cheated on Khloe with Kylie's BFF Woods, it would appear the fractured relationship can never be what it once was.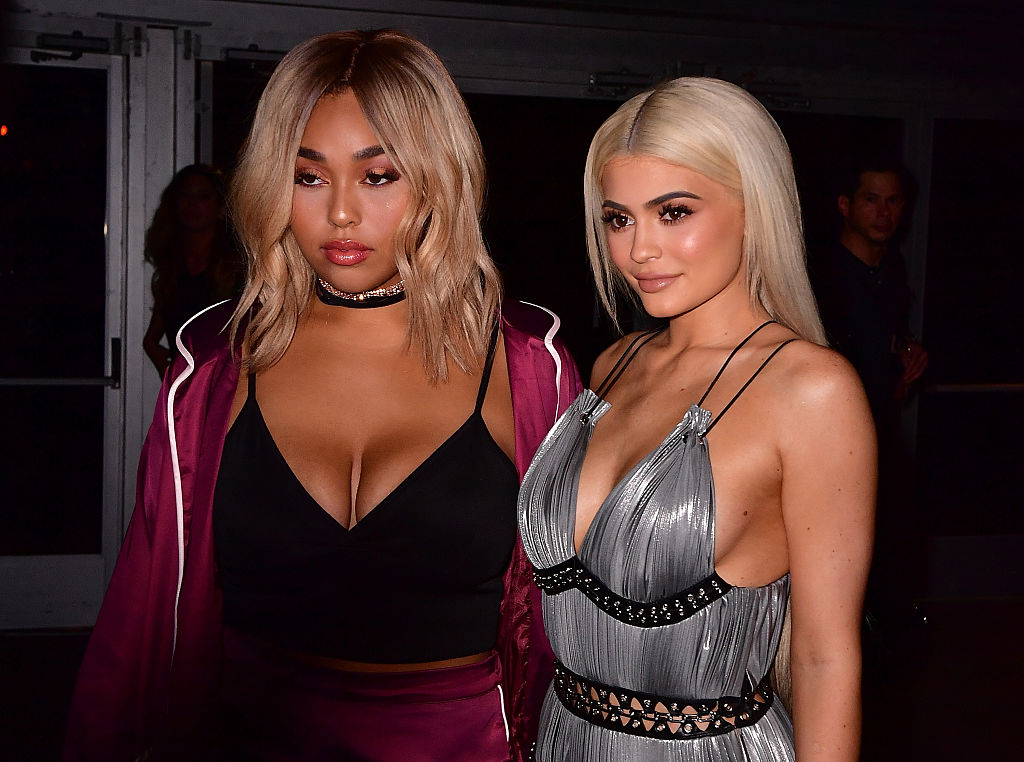 Jordyn Woods returns to Instagram
With a bit of distance from the cheating scandal blowing up, Woods returned to Instagram with selfie pics showing off her new hair cut. Her caption seemed optimistic, without hinting too much about the drama that unfolded, noting: "If you're reading this.. it means God has given you another day to wake up and be grateful & better than you were yesterday."
Woods also 'liked' one of Kylie Jenner's Instagram photos, where she was posing in a white bra and red leather pants. She later 'unliked' the photo.
Did Jenner and Woods meet up for breakfast?
A photo that appears to be Jenner and Woods getting breakfast together is making the rounds, with an eyewitness telling E! News that the two were indeed spotted at the restaurant Pedalers Fork on Friday morning. The eyewitness noted: "It seemed very casual and they both were having a discussion together while eating."
Others have pointed out, however, that it wasn't Woods but actually Heather Sanders in the photo.
Will Kylie Jenner and Jordan Woods be friends again?
Many fans are left wondering if the former BFFs can ever be friends again after Woods betrayed the Jenner/Kardashian family. According to multiple reports, however, it appears that they are working through things.
A source told ET: "Kylie is still figuring out where Jordyn fits into her life, and the biggest reason is because Kylie wants to respect her sister, Khloe." The insider added: "Khloe was initially irate at Jordyn and wanted nothing to do with her ever again. However, Khloe is a forgiving person and she's just trying to see if she can get over being hurt by someone she considered a sister."
Further, the source shared that "it gets better for [Khloe] every day, but nothing more than accepting what happened at this point" and that while "Kylie loves Jordyn," of course she loves Khloe more. The source shared that "the future of the friendship is directly associated to Khloe's happiness."
Will time heal their fractured friendship?
According to PEOPLE, a source explained that "Their friendship is not 100% over" and while Woods doesn't live at Jenner's, "Jordyn still has things there. She and Kylie aren't socializing, but are in contact. They are texting each other."
The insider added: "It's still a tricky situation for Kylie. And no one is actually putting too much pressure on her. Her family is aware that she is in contact with Jordyn. They are letting Kylie figure things out for herself."
Another source shared that Woods and Jenner are "working on rebuilding their friendship."
Has Khloe Kardashian forgiven Jordyn Woods?
After Woods' interview with Jada Pinkett Smith on Red Table Talk, Kardashian initially went to Twitter to share her hot take on Woods' comments, writing: "Why are you lying @jordynwoods ?? If you're going to try and save yourself by going public, INSTEAD OF CALLING ME PRIVATELY TO APOLOGIZE FIRST, at least be HONEST about your story. BTW, You ARE the reason my family broke up!"
She added: "Tristan is equally to blame but Tristan is the father of my child. Regardless of what he does to me I won't do that to my daughter. He has been addressing this situation PRIVATELY. If Tristan were to lie publicly about what conspired, then yes I would address him publicly as well."
Despite initially blowing up at Woods on Twitter, Kardashian pulled back a bit on placing all the blame on her sister's former bestie, later explaining what she's been going through. She noted: "What's been harder & more painful is being hurt by someone so close to me. Someone whom I love & treat like a little sister. But Jordyn is not to be blamed for the breakup of my family. This was Tristan's fault."