Will Lisa Vanderpump return to 'RHOBH'? Here's What We Know
It's a sad time for fans of the Real Housewives of Beverly Hills, as Lisa Vanderpump, one of the OGs of the show, has decided to stop filming.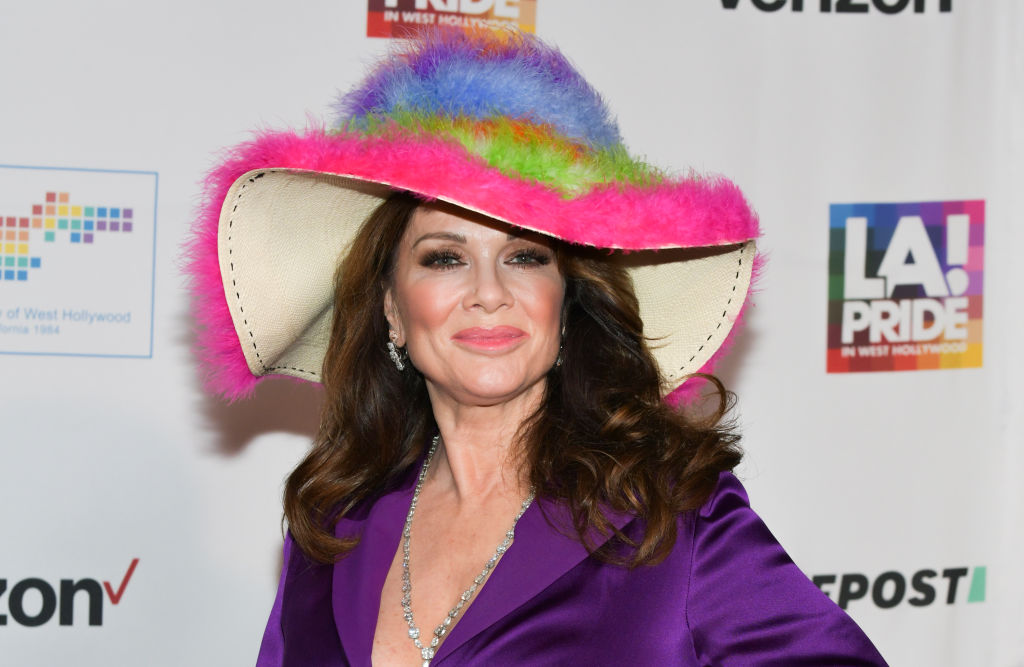 Lisa Vanderpump has been a mainstay on the show since the very beginning, but in June 2019, she stepped away from the series after experiencing a series of tragedies. It makes one wonder whether she'll ever return to the iconic show.

What's going on with Lisa Vanderpump?

Vanderpump is going through a lot, TBH. Most recently, her mother, Jean Vanderpump, died.  A source told Page Six in June 2019 that the 84-year-old's autopsy showed "there was some embolism that went to her brain." The insider added, "She collapsed and that's what happened."

The news hit Vanderpump hard because "her grandmother lived to 100 [and] she was expecting the same for her mother — a really long and healthy life."

The loss, in addition to a previous tragedy, forced Vanderpump to halt production on her RHOBH spinoff.

Lisa Vanderpump's brother died

The death of her mother follows another tough loss. In April 2018, Vanderpump's brother, Mark, died from a suspected overdose. It also hit the reality star hard, given they were so close.

"It's still so fresh," Vanderpump said in an episode of RHOBH that aired in early 2019. "My brother was kind of my partner in crime growing up, but we did use to torture each other all the time. Whatever happened, it was just the two of us."

"I'm a strong woman. I can cope. But I was never prepared for this. And it's been very difficult. Very difficult," she continued.

She went right back to filming after the loss, but later told Entertainment Tonight she wished she'd taken a break because it was just so emotionally taxing.

Lisa Vanderpump is leaving 'RHOBH'

Vanderpump, who has gotten into it with nearly everyone on the RHOBH cast, is apparently fed up with the drama. She announced to Us Weekly that she had decided to leave the show just a day after skipping the season 9 reunion taping.

"I made the decision to leave. It was a very difficult year for me, personally and professionally. I had wonderful things happen this year, opening up and TomTom and the cocktail garden in Vegas. The Housewives, it's just, it's emotionally too difficult to deal with," she told the outlet.

What was the final straw?
The final straw appeared to be the lack of airtime she received in season 9. A source told Hollywood Life that Vanderpump had refused to film with the other ladies, "which is why the cut happened."

"Lisa is extremely hurt that several scenes that she filmed for RHOBH have been cut because it's all about her philanthropy work which she loves to proudly show off," an insider told Hollywood Life.

"She feels that since there's no drama, they got cut, but she wants to show off that side of her life and is really disappointed that those scenes got cut because that's a big part of her life as a real housewife," the insider added.

Will Lisa Vanderpump return to 'RHOBH'?

As of writing, the television personality has not commented on whether she'll ever get back in front of RHOBH cameras. But if she wants to, the door is definitely open.

"I hope [she comes back]," executive producer Andy Cohen told Us Weekly. "I mean, the door's wide open for her. And I think that when she comes back, she'll come back with a vengeance."

For now, it seems like Vanderpump is taking some much needed personal time to relax, regroup, and recharge. But don't count her out just yet. Stay tuned for where she goes next.