Will Marvel Fans Stick by Robert Downey Jr. As He Takes on Other Roles?
The deliberate "aesthetic distance" Robert Downey Jr. took from Marvel was likely to clear his head and assimilate himself back into reality, but also to help free him to do other films. After all, we've all missed seeing Downey in small, indie projects we knew him from just before Marvel came calling with a bigger check.
Maybe doing Dolittle as his first film venture away from the MCU won't be his finest day at the box office. With the trailer for this film releasing on October 13, we see Downey in a big-budget Hollywood film yet again with more A-list stars than even Marvel managed to land.
What the trailer shows us indicates a tour de force performance by Downey amid myriad talking animals. Will the film be a box office disaster based on past history and its own production troubles?
Is there a 'Dr. Dolittle' curse in Hollywood?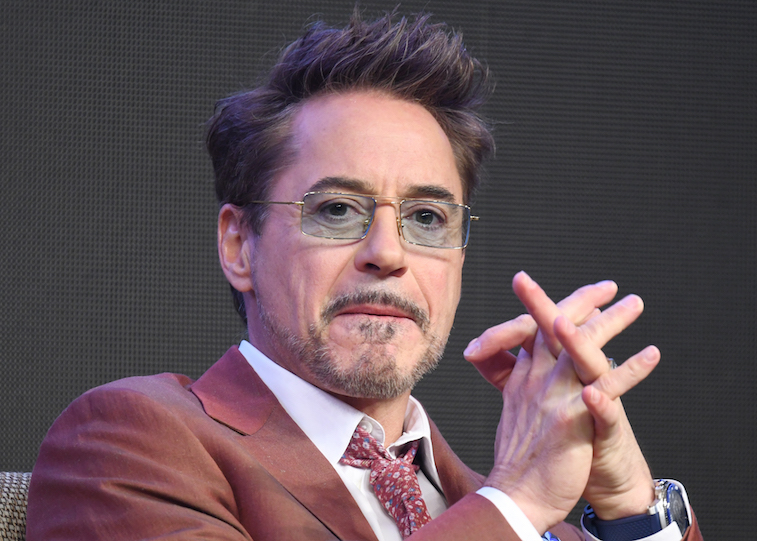 Truth be told, the original Dr. Dolittle from 1967 (starring Rex Harrison) is not a bad movie overall as a faithful adaptation of the classic books. If you've ever caught an airing of this musical version on Turner Classic Movies, you may have found it at least charming and even a bit emotional.
Let's all remember Dr. Dolittle mirrors our heroic veterinarians of today in rescuing animals from peril. With more awareness of animal welfare today, this strikes a more emotional chord when you see the film now.
Back in 1967, though, audiences considered it a boring, bloated musical, something many were fatigued from after The Sound of Music set the precedent a couple years earlier.
Nobody in Hollywood thought anyone would attempt to remake Dr. Dolittle, and yet Eddie Murphy ultimately became the next one in 1998, followed by a sequel and several direct-to-video sequels.
Financial success of the Murphy remake likely prompted a green light to essentially remake the 1967 film, complete with Downey seemingly impersonating Rex Harrison's persona alongside plenty of talking animals. Now we ponder if the box office curse of the 1967 film repeats 53 years later.
The production of 'Dolittle' may have been chaotically troubled
On Reddit recently, a user claiming to have worked on Dolittle said the production was more than a little disruptive. According to the crew member, the director (Stephen Gaghan) was described as being "bats*it" and a "f*cking moron."
You can take this Reddit thread for what you want, or even if it's real. Chances are good it is, proving every production-related to Dr. Dolittle seems to be unnecessarily doomed. What this bodes for Downey's next big comeback after Marvel is anyone's guess.
If anything saves the movie, it would be his own performance. He does seem to give a charming performance while tapping that Rex Harrison cadence. On the other hand, more than half of the movie involves CGI talking animals, a trope wearing out its welcome in a few other big-screen disasters.
The anonymous Dolittle crew member said the film had to do a lot of reshoots to ensure the animals appeared more real. Based on the trailer, we have our doubts it'll have the photorealistic perfection we saw in the recent remake of The Jungle Book.
Marvel fans might give it a boost at the box office
Remove all doubt for Dolittle at the moment. Even if there's a lot riding against this film based on history and its general vibe, it has other things potentially helping it turn a decent profit. First of all, a long list of A-list voice talent is on-board to voice the animal characters.
Before you laugh, here's a reminder Tom Holland is one of those voices, playing Dr. Dolittle's glasses-wearing dog, Jip. Call this is an official Marvel reunion between Downey and Holland since Endgame last spring.
However, the shared universe theories will probably begin in earnest about Dolittle being an alternate universe Tony Stark and Peter Parker reunion.
Considering Dolittle is going to be released in the worst possible time window for movies (January 17), we have to assume the studio doesn't have complete faith in the final product. Also, it's a bit strange Downey didn't take a smaller film to get back to his true indie roots as a bigger statement on his Marvel aesthetic distance.
Should Dolittle flop, we all hope he'll go back to the human dramas many are pining for of late. With Marvel taking over everything, A-list stars are starting to speak out against Disney. Downey seems to see both sides, yet no doubt wants to return to some films about real human relationships without a drop of CGI.