Will Meghan and Harry Give Their Baby a Traditional Royal Name?
The royal countdown is on! Each day brings us closer to the birth of Baby Sussex. Fans can't wait to find out if Meghan and Harry welcome a boy or a girl, and what the baby's birth weight will be. Pretty soon, we will get the exciting announcement that Meghan is in labor, and we will all be on the edge of our seats waiting to find out the baby's name!
Right now, the question on many people's minds is whether Harry and Meghan will give their new arrival a traditional baby name or if they will go their own way with something more unique.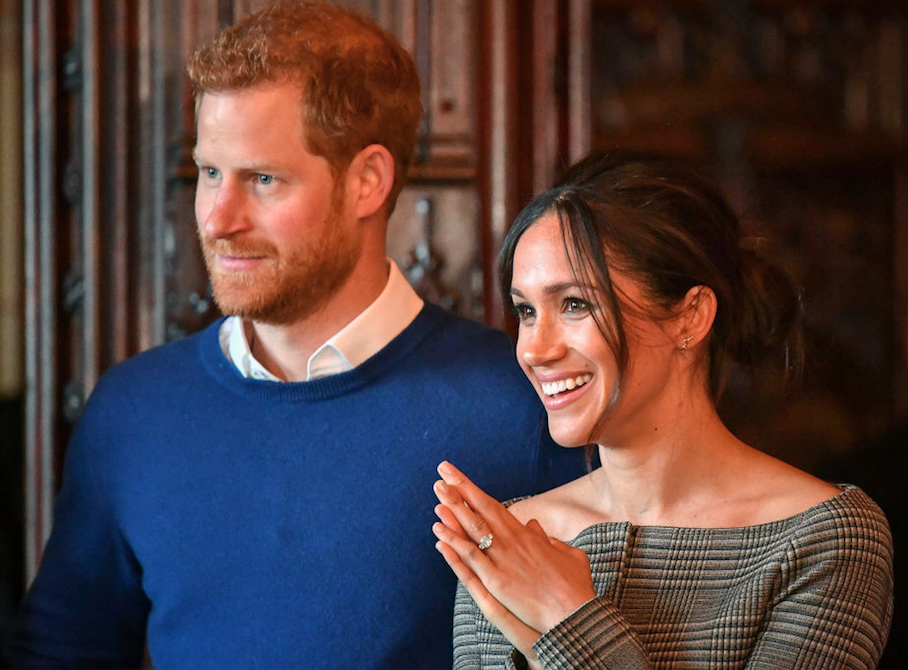 What is a traditional royal name?
Prince William and Kate Middleton named all three of their children after past and present royalty. The names George, Charlotte, and Louis all have significant royal meaning. Little Prince George, of course, was given the name of his great-great-grandfather, King George VI. The couples' only daughter, Charlotte, was named for her grandfather, Prince Charles, the next in line to the throne. And the youngest, Prince Louis, was named after a distant uncle, Lord Louis Mountbatten. As fans can see, royal baby names have significant deep meaning and are passed down among generations.
What are some names Meghan and Harry may be considering?
Recently, a young royal fan suggested the couple should name their baby Amy should they have a girl. It has also been widely speculated if they have a daughter, they may decide to call her Diana. Apparently, they are also considering the name Kylie.
Royal fans wouldn't be too surprised if the couple chooses to name their baby Rachel should it be a girl, considering that it's the given name of Meghan Markle. For a royal baby boy, the couple could choose to name their child after one of Meghan's Suits castmates, possibly Harvey or even Travis. It would be a great modern twist if the Duke and Duchess of Sussex broke tradition with the name of their child, and fans would love it.
Has anyone else in the family given their child a non-royal name?
Of course! Princesses Beatrice and Eugenie don't have traditional royal names, nor does Zara Tindall, daughter of Anne, Princess Royal. Zara herself decided to go with non-royal names for her own children, calling her daughters Mia and Lena. While this may not have been widely accepted in previous times, the royal family seems to be pretty modernized, and non-traditional royal names are more accepted than they once were.
Why did Kate and William give all three of their children traditional royal names?
Kate and William may have been a little more expected to give their children royal names due to the fact that William is a future king. Harry's children will not be in the direct line of succession, so he and Meghan have a little more leniency when it comes to choosing names for their kids. If Kate and William had chosen not to go the traditional royal route, it certainly would not have been forbidden, just unexpected. However, everyone loves a good surprise, especially when it comes to the royal family.
Everyone is sure to love any name that Harry and Meghan choose
Whether they go with a traditional royal name or not, whatever they choose will surely be loved by royal fans! After all, Harry and Meghan have such great taste regarding everything they choose, so we can expect the new baby's moniker to be beyond spectacular! Whether we will be meeting a little baby Diana, Amy, Elizabeth, Harvey, or any other name is anyone's guess, but one thing is for sure – we cannot wait!