Will Meghan Markle Be Forced to Come Face-to-Face With Her Father In Court?
Meghan Markle has experienced a lot of family drama over the past two years and things are about to get even worse for the Duchess of Sussex. Markle and her husband, Prince Harry, are in the middle of a legal battle with a British tabloid over a private letter she sent to her father, Thomas Markle. Inside sources claim that Markle's father is willing to appear in court to defend his choice to publish the letter, setting up a potential showdown between the two in court.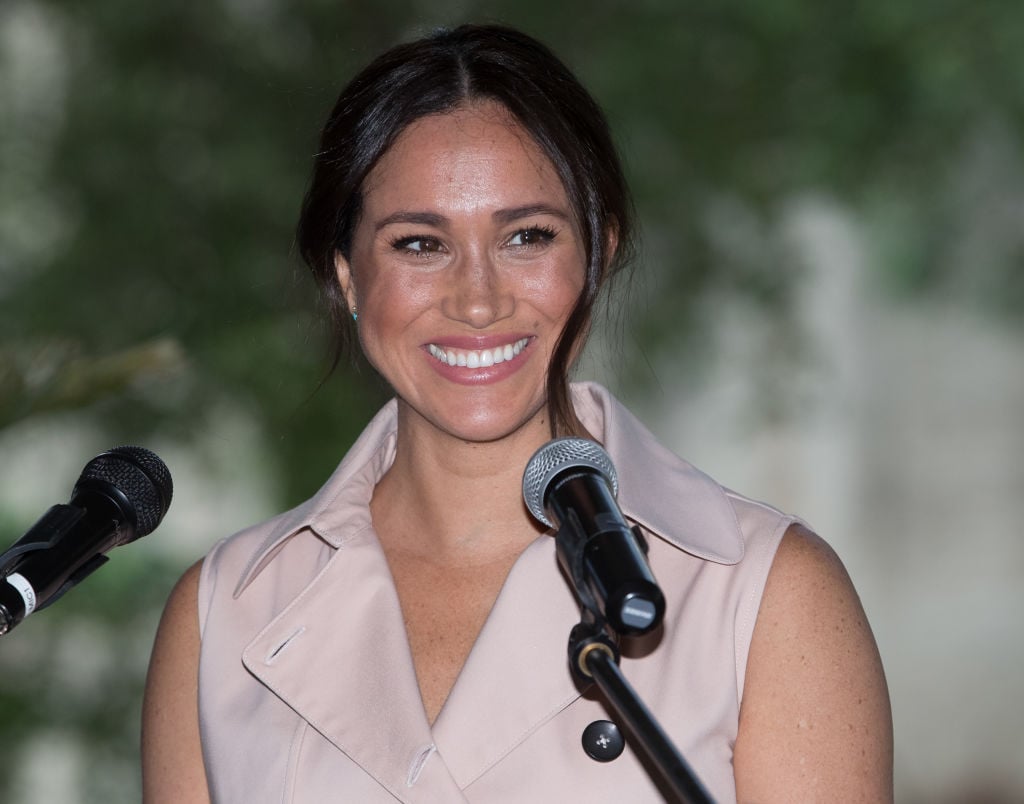 Thomas Markle set to appear in court
Last week, Prince Harry's lawyers issued a statement about their lawsuit against the Daily Mail and its parent company, Associated Newspapers. The royals are suing the organizations for unlawfully publishing excerpts from a letter Markle penned to her father.
The Duke and Duchess of Sussex are arguing that the Daily Mail had no right to publish the letters and that they misrepresented what Markle was saying by taking them completely out of context.
But in a new twist, Thomas Markle is allegedly ready to defend his actions, no matter what the cost. According to Express, Thomas Markle is even willing to fly to England to face Markle in court if it comes to that.
If the two are summoned to testify in the lawsuit, there is a strong chance that they will cross paths in the courtroom.
The bombshell report is yet another development in Meghan Markle's ongoing feud with her father. The former lighting director, who failed to show up at Markle's wedding last May, currently resides in Mexico.
"It is tragic how Tom didn't come to [the wedding]," an insider dished. "Yet his first brush with anything royal could be in one of Her Majesty's courts."
The source added that Thomas Markle believes he rightfully allowed the Daily Mail to publish the letter, despite it being highly personal. He is also ready to testify in front of a judge if that is what it takes to throw out the lawsuit.
Meghan Markle and Prince Harry take legal action
Markle's family woes began before she started dating Prince Harry. In fact, the former Suits star has not seen her dad for the past four years and he has yet to meet his new grandson, Archie Harrison.
Last week, while Prince Harry and Markle were still on their tour of South Africa, the couple released a scathing statement condemning British tabloids for how they have treated Markle over the years.
They also claimed that the outlet broke the Data Protection Act by publishing the letter without Markle's permission.
To make things even more complicated, the Daily Mail says that Meghan Markle gave some of her friends permission to reveal the contents of the letter. Five of Markle's friends spoke to a reporter after she allegedly gave them the green light, a move that could put Markle on the stand.
The friends told the media that Markle wrote kind words to her father, which is why Thomas Markle felt the need to publish the letter and prove the report wrong.
There is no telling what will become of the lawsuit, but it is clear that Markle's relationship with her father is about as bad as it gets.
Prince Harry cries foul
As part of the legal battles, Prince Harry is also taking two British tabloids to court for hacking into his personal phone and extracting voicemails. The Duke of Sussex claims that the Daily Mirror and The Sun stole voicemails by illegally intercepting them.
Details of how the outlets managed to hack into Prince Harry's phone have not been revealed. Hopefully, we will learn exactly what happens as the case continues to unfold.
The Sun's parent company, News Group Newspapers, has confirmed that there is a pending lawsuit against them. They have not, however, received an official notice.
As royal watchers may recall, News Group Newspapers is the same company that owned an outlet called The News of the World. That project was shut down in 2011 after they attempted to hack into Prince Harry and Prince William's phones.
The royal family has not commented on the rumors surrounding Meghan Markle's lawsuit. The Sussexes only recently returned to London following their 10-day tour of South Africa with their son.