Will Meghan Markle's Father Ever Meet His Grandchild?
The drama surrounding Meghan Markle and her estranged father, Thomas Markle, leaves some royal experts to believe that he will never meet his grandchild when Baby Sussex is born. Whether that is true or not remains to be seen, but there's much speculation that Thomas and Meghan will not mend their relationship.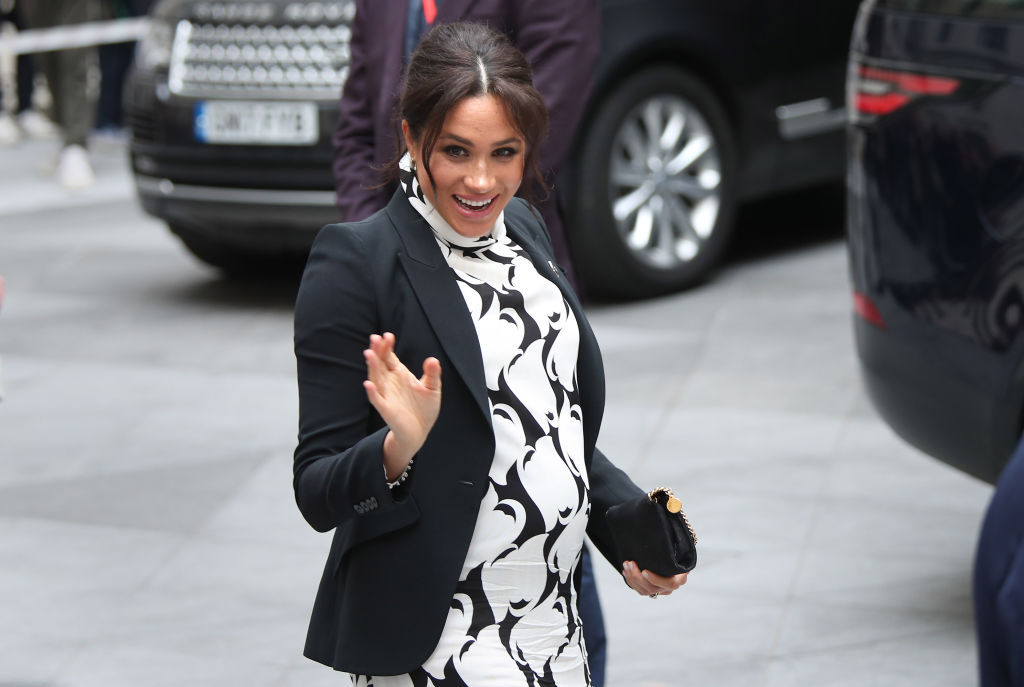 The Markle family tension continues
According to one royal commentator who discussed Markle and her father's relationship in the TLC documentary Meghan and Harry: A Royal Baby Story, it's believed that their estrangement will continue even after the baby's arrival.
Duncan Larcombe, author of Prince Harry: The Inside Story, claimed that it's unlikely that Markle and her father will reunite when she and Prince Harry welcome their first child.
The father and daughter have reportedly not spoken to one another since Thomas missed her wedding after selling paparazzi photos.
Markle reportedly 'hurt the family'
Meghan Markle's half-sister, Samantha, is also seen in the clip from the documentary, explaining that the Duchess of Sussex has "hurt the family."
Larcombe asserts in the clip: "I can't think for a moment that Thomas Markle will ever be able to meet his grandson or granddaughter," with Samantha adding: "You can't hurt people like this and then turn around and flip the script and play victim."
This isn't the first time that Samantha has publicly slammed Markle, as both she and Thomas have shared their views in numerous interviews. Markle has not responded to any of the negative claims they've made about her.
Another Markle family member spoke out
While the narrative is generally about the rift between Thomas and Meghan, with Samantha lashing out about her half-sister, Meghan's half-brother, Thomas Markle Jr., explained earlier this year that Samantha is "jealous and bitter."
Markle Jr. noted that he stopped talking to Samantha years ago, calling her "hard to get along with" and sharing, "I wouldn't believe anything that's written in there [her book on Meghan]."
Markle's private letter to her father became public
In August 2018, Markle penned a handwritten letter to her father and, earlier this year, Thomas sold the letter to Mail on Sunday. In part, she wrote: "If you love me… please stop lying… please stop exploiting my relationship with my husband. Your actions have broken my heart into a million pieces — not simply because you have manufactured such unnecessary and unwarranted pain, but by making the choice to not tell the truth as you are puppeteered in this. Something I will never understand."
She also wrote: "On a daily basis, you fixated and clicked on the lies they were writing about me, especially those manufactured by your other daughter, who I barely know. You watched me silently suffer at the hands of your vicious lies, I crumbled inside."
A royal source told Vanity Fair that Markle has been conflicted about the situation, noting: "She cares for her dad, and has concerns for him and his mental health, which is one of the reasons she doesn't want to comment on this. It's a very complex, very emotional situation, and let's not forget she is seven months pregnant."