Will Meghan Markle Take Maternity Leave? Here's How It Works In the Royal Family
Meghan Markle and Prince Harry are gearing up to welcome their first child. The couple has made several changes in their lives since they wed, but one thing that hasn't changed is their dedication to the royal family. However, with a little one on the way, Meghan has to take maternity leave at some point — but how does it work in the royal family, when your boss is another one of your relatives?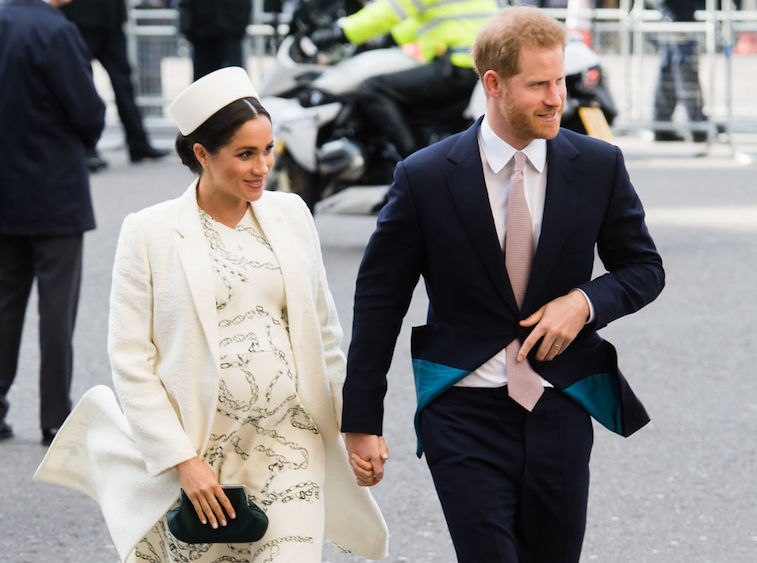 Meghan and Harry are expecting their first child in late April
Meghan and Harry announced back in October that they were expecting their first child. The couple had been eager to start a family, and even while they were still engaged, they discussed wanting children. However, nobody expected Meghan to get pregnant so quickly. But just five months after the wedding, the couple had announced that a baby was already on the way. Since the announcement, Meghan and Harry have kept most details under wraps. Meghan did let it slip that the baby is due in late April, but the couple has been quiet about the baby's gender, claiming they don't know what they're having.
Meghan hasn't let her pregnancy slow her down
Despite being pregnant for the first time, Meghan hasn't let anything slow her down. The duchess has continued to look flawless at every public engagement, and she walks into a room all smiles whenever she's doing work for the royal family. She and Harry constantly remain affectionate in public, showing they're still overjoyed that they're finally married. The couple has traveled all over the world, including New Zealand, Australia, and Africa, all while Meghan's baby bump has been growing.
Meghan just made her last official public engagement, but she'll still continue working behind the scenes
As Meghan's bump continues to grow, we can't help but wonder what the royal protocol is for her maternity leave. And it's a bit complicated. When it comes to public engagements, Meghan does take a break. The duchess recently attended her last scheduled event prior to giving birth. (She is reportedly due in about six weeks.) However, it doesn't mean that she has stopped working altogether. According to Harper's Bazaar, Meghan will continue to do work for the royal family behind the scenes. A source close to the duchess reports that she'll still attend meetings and meet with those involved in all things related to her patronages.
It's important that Meghan gets all of the rest needed to keep her baby as healthy as possible, which is why we might not see her around town much more. However, duty calls, and Meghan will still be involved in royal family endeavors probably right up until she gives birth. The couple is also in the midst of moving into their new home, Frogmore Cottage at Windsor Castle. The time off from public engagements gives them a chance to get settled into their new life so that they can be as prepared as possible to welcome Baby Sussex.
Check out The Cheat Sheet on Facebook!