Will Meghan Markle's Baby Have Play Dates With Serena Williams' Daughter?
Ever since Meghan Markle's baby shower in New York, people are wondering how often the duchess will make trips to the states once her baby is born and if she'll set up play dates with some of her friends' children.
Markle's shower took place on Tuesday, Feb. 19, and was held at The Mark Hotel in Manhattan. The guest list included Markle's close pals Jessica Mulroney, Serena Williams, Amal Clooney, Misha Nonoo, and her former Suits co-star, Abigail Spencer.
Later that evening, the royal dined at a Big Apple eatery with Williams. The tennis superstar has already offered her friend mom advice and now everyone is wondering if they will set up play dates for their children.
Find out if Baby Sussex could hang out with Williams daughter and what other famous friends the royal baby might have.
How long Markle and Williams have been friends?
Williams and Markle first met in 2010 before they competed in DIRECTV's Celebrity Beach Bowl in 2014 and became super close.
When she still ran her lifestyle blog, The Tig, Markle wrote about how much fun they had during that game.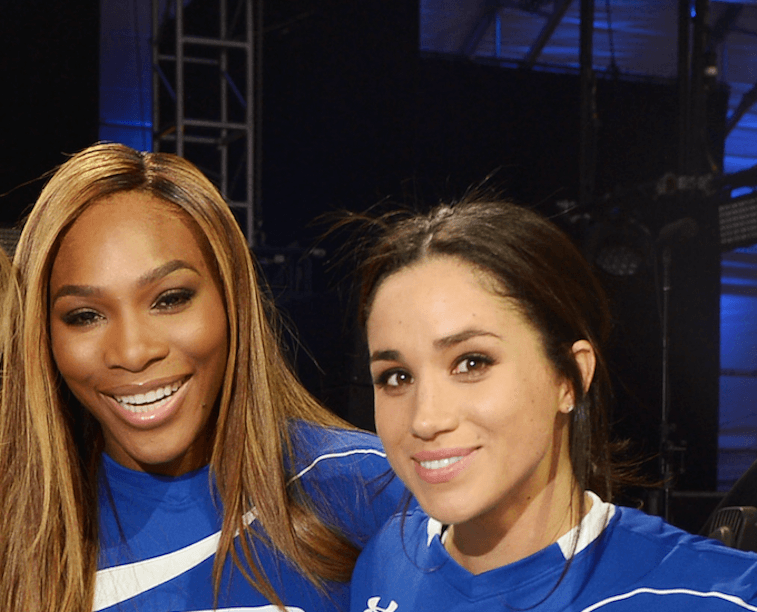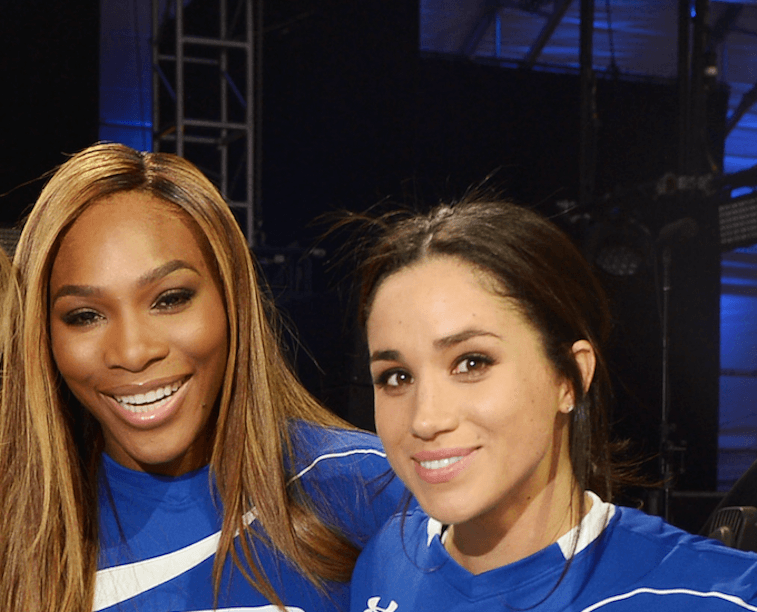 "We hit it off immediately, taking pictures, laughing through the flag football game we were both playing in, and chatting not about tennis or acting, but about all the good old fashioned girly stuff," Markle explained.
The former actress went on to say that Williams ended up becoming one of her closest confidants. In fact, she even asked the athlete for advice when she first started dating Prince Harry. Markle realized that she was going to be in the spotlight more than ever before and asked Williams how to deal with all the fame and paparazzi following her.
The tennis champ told her, "You've got to be who you are, Meghan. You can't hide."
Will their children have play dates?
Even though Markle is royalty now the two women have remained tight. After Williams attended her pal's wedding in May, the Duchess of Sussex was seen cheering Williams on at Wimbledon in July. Given how close the women are there's no reason to think their children won't have play dates together.
Williams' welcomed her daughter, Alexis Olympia, with Reddit co-founder Alexis Ohanian on Sept. 1, 2017, so she'll only be a little over a year and a half older than Markle's baby who is due in April.
There are even reports that Williams may be asked to be one of Baby Sussex's godparents. The royals usually don't ask their siblings to be guardians but instead look to their closest friends to fill that role.
Who else Markle's child could have play dates with?
Another famous mother Markle could set up play dates for her child with is Amal Clooney.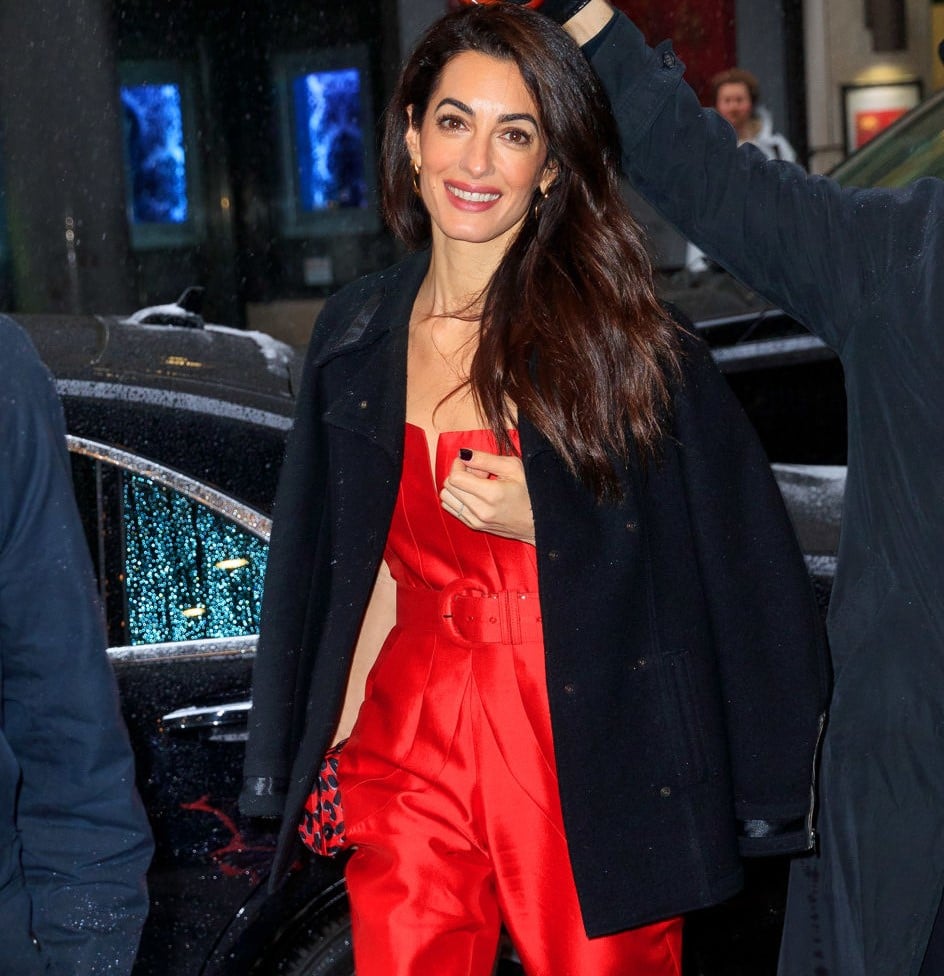 George Clooney's wife is also friends with the duchess and was stateside for her baby shower. The Express reported that the ladies even flew back to London together after the New York trip.
Amal gave birth to twins, Alexander and Ella, in 2017 and could certainly schedule play dates with Markle's child since she and George have a house across the pond in Oxfordshire, England.
Read more: Is Meghan Markle Having Twins?
Check out The Cheat Sheet on Facebook!