Will Melissa McCarthy Take on More Serious Roles After 'Can You Ever Forgive Me?'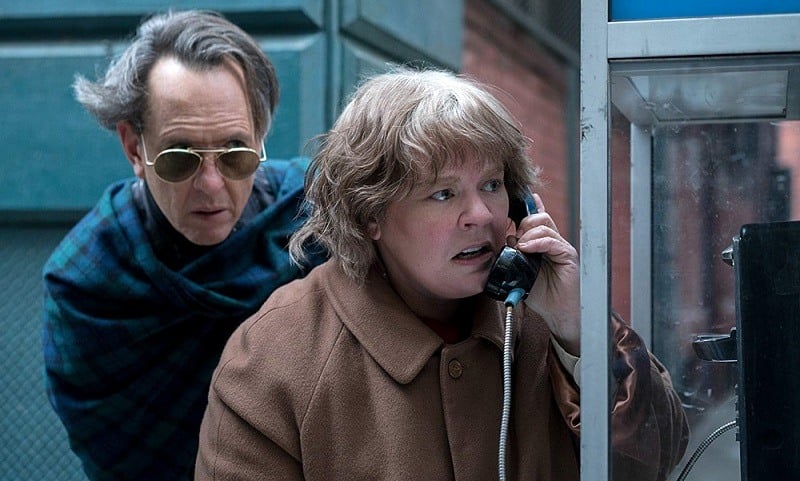 Melissa McCarthy has always been able to make her comedic roles somehow endearing, but her latest role is a far step from her normal slapstick routine. In Can You Ever Forgive Me?, McCarthy portrays Lee Israel. The true story is based on the life of best-selling celebrity biographer, and tells of how Israel made her living in the 1970s and 1980s profiling the biggest names of the day. When her tastes go out of style, however she desperately turns to deception to get published.
But does this much more serious role mark a turning point in Melissa McCarthy's career? Will the woman so beloved for her comedy sketches be taking on more serious roles? Here's what we know.
McCarthy has two upcoming movies
In addition to her two 2018 titles (Can You Ever Forgive Me? and The Happytime Murders), McCarthy has been kept busy. She has two films that are set to release this year- The Kitchen and Superintelligence.
The Kitchen is a story about how the wives of New York City gangsters continue to run their husband's operations after they get locked up. The movies takes place in Hell's Kitchen, a neighborhood in NYC, during the 1970s. Although Melissa McCarthy's role has not been disclosed, we can assume that this will be another serious role based on the movie's subject.
On the flipside, however, Superintelligence is definitely more what we would expect of McCarthy. In the film, she plays the role of Carol – the first human being to be observed by the world's first super intelligence. This higher being "may or may not take over the world."
Broadening her horizons, not switching genres
Between her most recent movies, we see a balance between McCarthy's traditional comedies and more serious roles. We definitely think she will begin taking on more serious roles… but we don't think she's going to do a complete genre switch. Instead, it appears that Melissa McCarthy is simply broadening her horizons and extending her scope of talent.
Melissa McCarthy's best comedy roles
As McCarthy plans to take on more serious roles, now is the perfect time to take a look back at her best comedy roles – the ones who made us fall in love with her decidedly unique humor.
In 2014, McCarthy played the title character in Tammy. The movie revolved around a woman who found out her husband was unfaithful and decides to take a road trip with her aging, profane grandmother. Obviously, hilarious incidents ensue along the road trip and we come out of the movie with laughs and some good feels.
In 2016, Melissa McCarthy played the role of Abby Yates in the gender-bender remake of the 1990s hit movie Ghostbusters. Despite some controversy over the movie when fans first heard it was going to be an all-female version, the movie did well in theaters. McCarthy's role, of course, was hilarious.
Of course, no listing of the best Melissa McCarthy comedy roles would be complete without mentioning Identity Thief and The Boss. McCarthy's over-the-top portrayal of a highly successful, well, identity thief, is one of the main ways fans remember her. Yet, despite all the laughter, the character of Diana managed to pull on some heartstrings near the end.
The Boss has McCarthy portraying a Martha Stewart-like role of a well-to-do business woman who goes to jail for inside trader. She makes a big comeback with a brownie selling business that has young girls selling the goods with a portion of their proceeds going towards their college funds. Fun fact: both of McCarthy's daughters appeared in The Boss with her. It was their first (and only, thus far) roles.