Will Meryl Streep Reprise Her Role for Broadway's 'The Devil Wears Prada?'
Meryl Streep has played Margaret Thatcher, Julia Childs, and Katherine Graham in her career spanning nearly five decades; however, many fans of the Queen would argue that her most iconic turn was in The Devil Wears Prada.

Portraying a dramatized – or so they say – version of Anna Wintour, Meryl Streep sashed onto the scene as Miranda Priestly with strong opinions on cerulean, and a knack for tearing people to shreds.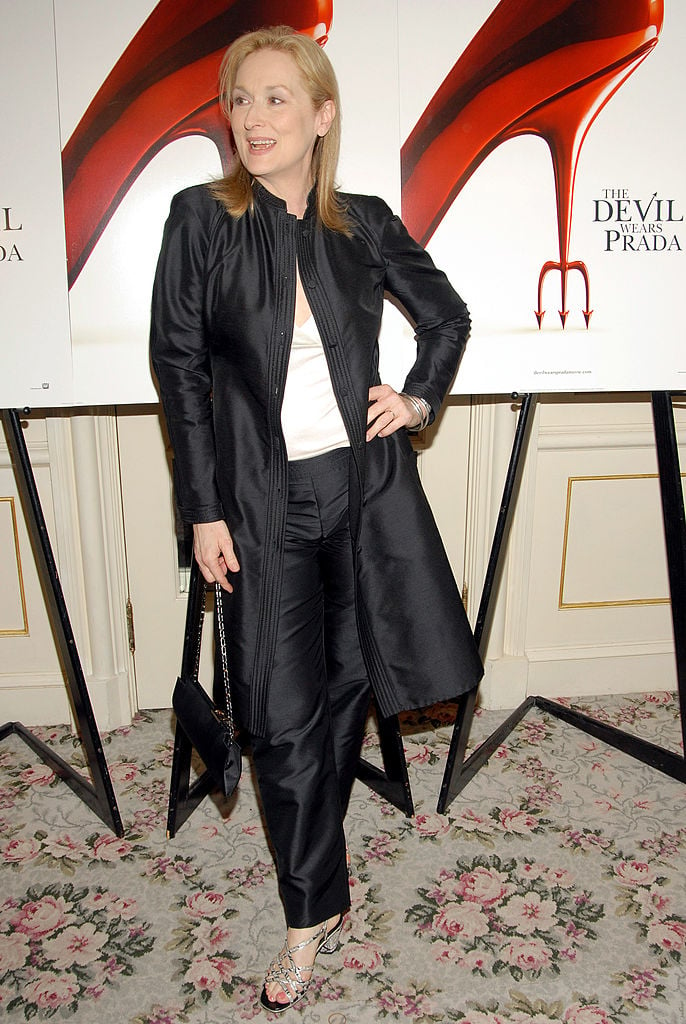 For her incomparable performance in The Devil Wears Prada, Streep snagged a Golden Globe win for Best Actress, as well as a London Film Critics' Circle Award and a Satellite Award. To this date, Miranda Priestly is one of contemporary culture's most "meme-able" characters, for she left an imprint that could never be forgotten, and one that would be hard to replace.

With The Devil Wears Prada bound for Broadway, many fans are curious as to whether the actress would reprise her role on stage. With casting announcements yet to be released, Meryl Streep may just be asked to return. Would she accept?
Why Meryl Streep should reprise Miranda Priestly for Broadway's 'The Devil Wears Prada'

Let's start with what we know about Broadway's The Devil Wears Prada. One: it will be a musical. Two: none other than Elton John is behind the score. With Elton John behind the musical score, the potential for success is high; let us not forget Elton John is the man behind the music in The Lion King and Broadway's Aida.

If Meryl Streep wants to guarantee that her name will endorse a quality production, putting her money on Elton John is a safe bet. Furthermore, it's clear that Meryl Streep loves singing in character.
From Mamma Mia and Into the Woods to Ricki and the Flash and Postcards From the Edge, Meryl Streep has more than proved her vocal prowess. Thus, singing should not intimidate the actress. Though singing live is a different story, Meryl sang on stage many years before she became the celebrated film actress she is today.
With Elton John behind the musical score, if Meryl Streep reprised her iconic role, this Broadway show would likely rival ticket sales of Wicked and Chicago. Why would those behind the production ask anyone else? However, the question is not, 'would the casting directors want Meryl? But rather, would Meryl want to do the show?
Would Meryl Streep want to return to the stage for 'The Devil Wears Prada?'

Meryl Streep hasn't put on her Broadway pants in quite some time, which has led many to wonder if the acting legend has no desire to return to the stage. However, keep in mind that Broadway is demanding, in terms of the time commitment, and the opportunity may have not presented itself earlier.

During an interview with TimesTalk, Meryl Streep explained that she thrives when singing through a character, but does not know if she could be a singer – one who gets on stage and performs as themselves. However, this is good news, for she would be Miranda Priestly (using Miranda Priestly's inflections, pitch, etc.).
When it comes to Meryl Streep, she seems like the actress who enjoys a challenge, and while reprising a role may seem "safe," returning to Broadway and singing in character, as well as approaching an old character with a new take (and a new "Broadway" mission) may just present the challenge she needs to say yes, if (and when) the offer winds up on her desk.