Will Michael Weatherly Ever Return to Social Media?
Instagram and Twitter are where fans feel connected with their favorite stars. The technology allows us to view a celebrity's personal photos, and thoughts, in a way that makes us feel like we're a personal friend. It also allows us to communicate with the stars and tell them exactly what we think in a way that's never been possible before. However, sometimes this can be taken so far that the star wants to escape. This may be what happened to Michael Weatherly.
Michael Weatherly deleted his social media accounts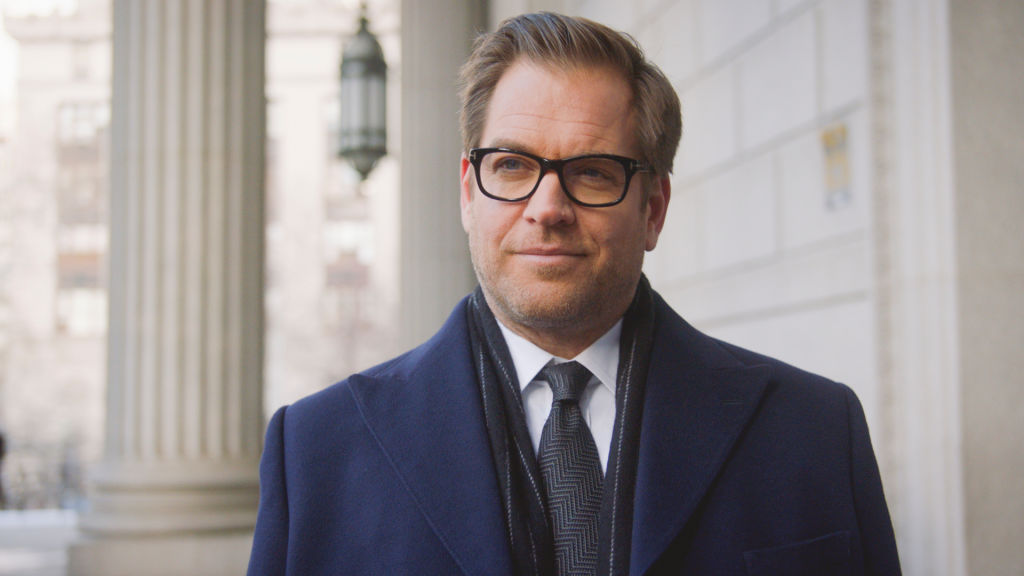 NCIS fans were stunned after realizing Weatherly had deleted all his social media accounts. The star previously had accounts on both Twitter and Instagram where fans looked forward to updates about NCIS,his recent show Bull, and the actor's personal life.
Fans were not shy about expressing their disappointment on Twitter. According to PopCulture, one person wrote: "It makes me sad that #MichaelWeatherly has deleted his social media accounts. Hopefully, it's just for a hiatus. I guess with the renewal of @BullCBS the haters are quite active."
Another wrote: "Michael Weatherly has deleted all of his social media due to childish pricks harassing him."
Michael Weatherly was involved in a sexual harassment scandal
What sexual harassment scandal are Twitter users talking about? Weatherly's former co-star Eliza Dushku claims he regularly harassed her on set by making "cruel" and "aggressive" comments about sex, rape, and her appearance in front of the Bull cast and crew. When she complained about his behavior to the studio, Dushku alleges that Weatherly accused her of having a "humor deficit," and also worked to have her fired, which was successful.
Dushku was written out of the show after only three episodes. In 2018, Dushku won a$9.5 million dollar settlement from CBS because of her complaints.
Weatherly issued a statement about the allegations against him: "When Eliza told me that she wasn't comfortable with my language and attempt at humor, I was mortified to have offended her and immediately apologized. After reflecting on this further, I better understand that what I said was both not funny and not appropriate and I am sorry and regret the pain this caused Eliza."
'Bull' is renewed despite the Michael Weatherly scandal
Angering some in the public further, CBS went ahead and renewed Weatherly's drama, Bull for another season, despite the scandal. CBS Entertainment President, Kelly Kahl released a statement about the renewal.
Kahl said: "First and foremost, what we found was Michael made a mistake in his comments. He owned that mistake. He was apologetic at the time, and apologized again when it came out. In renewing Weatherly's series, CBS considered the actor's long tenure at the network, including more than a decade on NCIS. There were no complaints about Weatherly before or after Dushku's. So when we looked at the totality of the situation, we felt comfortable bringing Bull back on the air."
Many of Dushku's supporters were not happy with this decision. They felt that he was rewarded for the harassment instead of punished.
Will Michael Weatherly return to social media?
Although he hasn't given a statement on why he deleted his social media accounts, the most likely reason is harassment from people online because of the scandal. Generally, when a star is involved in something like this, the public isn't shy about saying exactly what they think of the situation, and the people involved. It's likely that Weatherly was receiving personal insults on a regular basis.
Dealing with a massive onslaught of angry people can be tricky, even for actors, who are used to the spotlight. It's not a big surprise that he would instead delete his social media accounts rather than deal with the abuse.
However, even when people are really upset about something, they generally cool down or forget after a period of time. Especially in Hollywood, where there's always another scandal around the corner to distract people. In a few months, it's likely the hate against him will cool off, and at that point, he may be willing to re-activate his Twitter and Instagram accounts.