Will Michael Weatherly's Harassment Controversy Prevent His Return to 'NCIS'?
When Michael Weatherly left NCIS, fans were devastated. The loss of Anthony DiNozzo paired with the disappearance of Cote De Pablo's character, Ziva David was a double whammy no one was prepared for.
While it's been a while since both Weatherly and De Pablo's character were written off the show, fans hold on to hope that their favorite NCIS "couple" will return.
Now there's a potential new hurdle on the horizon — a harassment controversy that could very well keep Weatherly from ever joining his former co-stars.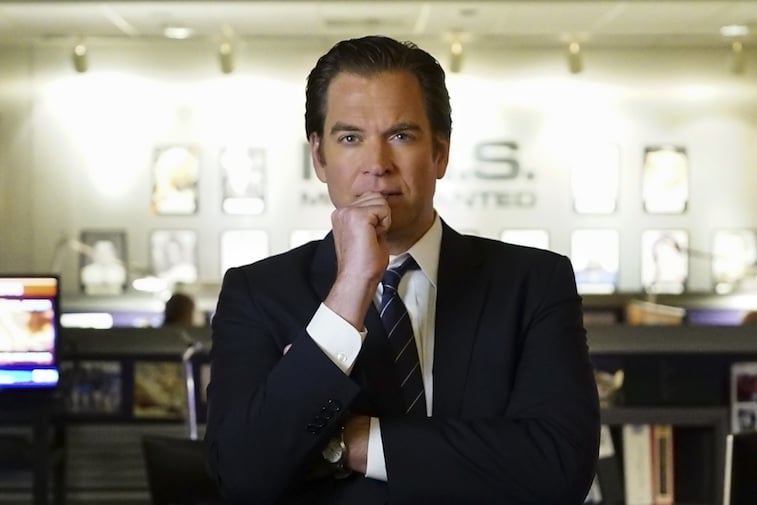 Why did Michael Weatherly leave 'NCIS'?
Weatherly was ingrained into NCIS lore. He appeared in a total of 306 episodes between 2003 and 2016. Despite being a core part of the series, the Trigger Happy actor began having his doubts when de Pablo was getting ready to make her exit. He probably would have taken off with his on-screen love interest had his conscience not held him back.
"The key for me was to make sure that these guys had enough time. I love Tony DiNozzo but more importantly, I love NCIS. I'm just a fan of the show. That's always a priority, so I think his departure has to serve that primarily." – Michael Weatherly (Parade)
While de Pablo had a disappointing storyline lingering over her head, Weatherly wasn't as pressured to leave. That gave him all the time in the world to orchestrate a good "ending" for his character.
Ultimately, the Grown Ups actor decided to pull the plug on his character because he was growing tired of the role and the work it took to bring DiNozzo to the small screen.
"I was burnt out by NCIS and I was ready for a new challenge." – Michael Weatherly (The Hollywood Reporter)
Did Michael Weatherly actually harass someone?
When Weatherly left NCIS he immediately took up residence on another show, Bull. He's been there ever since but recent news of a harassment settlement began to breed uncertainty around the actor's future.
Actress Eliza Dushku received a $9.5 million settlement from the network for her claims against him, a pretty hefty sum.
According to Dushku, she lost her chance at becoming a full-time character on the show after she called out her co-star for bad behavior. Weatherly had made some comments about her appearance in front of the cast and crew, a move that made her extremely uncomfortable.
After speaking up, her time on the show was cut short. Once things came to light Weatherly apologized but Dushku was less than thrilled about what he said.
"I do not want to hear that I have a 'humor deficit' or can't take a joke. I did not overreact. I took a job and, because I did not want to be harassed, I was fired."
Dushku clearly feels she was wronged and that Weatherly's apology simply isn't cutting it. In her eyes, the way he phrased it made it just seem like a perpetrator trying to cover their tracks after being caught.
Will the controversy prevent Weatherly from returning to 'NCIS'?
Well, here's the thing. Both NCIS and Bull are CBS shows. After some deliberation, it seems like CBS will be moving forward with Bull. The network feels like Weatherly covered all of his bases properly.
"Michael made a mistake in his comments [to Dushku]. He owned that mistake. He was apologetic at the time, and he was remorseful. He was willing to take any kind of coaching or training we deem necessary for him to create a positive environment on the set." – Kelly Kahl (CBS Entertainment Chief)
This statement comes after Steven Spielberg's company, Amblin Television, snipped its connects with the show.
Dushku spoke with Spielberg about her experience and it looks like he's bowing out before things get messy. But while Spielberg may feel like Weatherly crossed the line, the network definitely thinks otherwise.
All that being said, there is clearly no internal problems keeping Weatherly from returning to NCIS. So while he may be a controversial star right now, his die-hard fans can sigh a sigh of relief since the ball is definitely still in his court.