Will Miley Cyrus and Liam Hemsworth Get Back Together Now That She and Kaitlynn Carter Broke Up?
We don't know about you, but all this drama surrounding Miley Cyrus and Liam Hemsworth has taken us on an emotional rollercoaster.
First, we learned that they had decided to separate following a nearly 10-year relationship. Then reports claimed that they were still in love with each other and open to getting back together. But that seemingly went out the window when Cyrus began dating Kaitlynn Carter.
But now that Cyrus and Carter have recently ended their relationship, many of us can't help but wonder whether there's a chance that the Younger Now crooner and Hemsworth will get back together.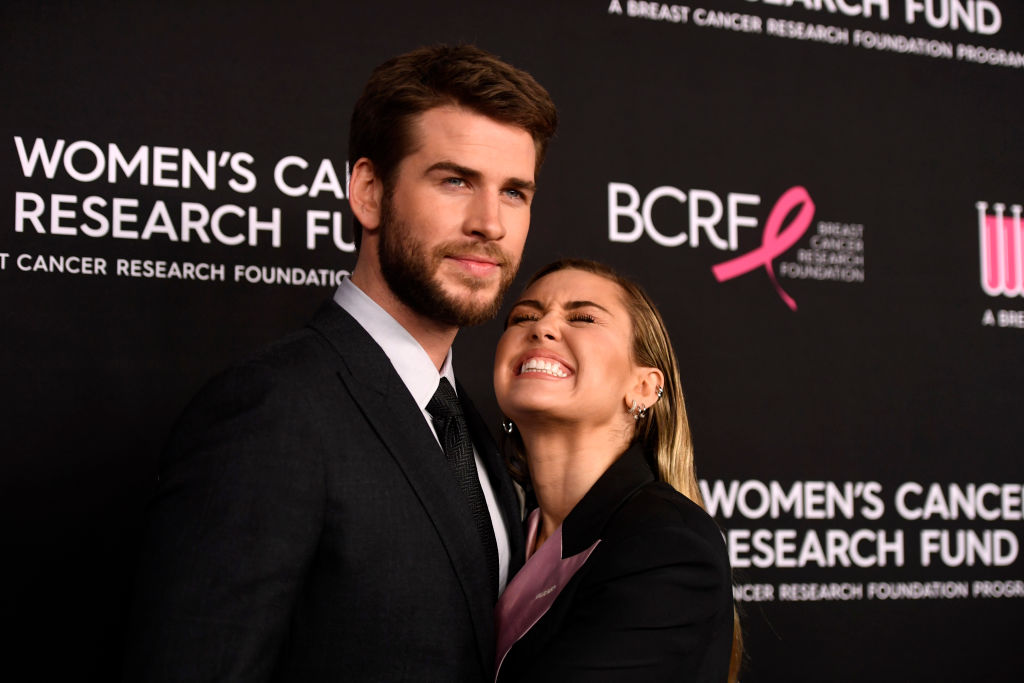 Hemsworth reportedly wanted to reconcile at one point
After he and Cyrus separated, a source told Us Weekly that the Hunger Games actor had hoped they could "work it out." But during their break, Cyrus was allegedly seen making out with Carter on various occasions, which reportedly made him change his mind. Soon after, he filed for divorce, citing irreconcilable differences.
"He thought they could work it out, but all those pictures of her and Kaitlynn ended that," the source explained on Aug. 28. "Liam comes from a very conservative family and his family was freaked out by it."
A source echoed those comments to E! News on Aug. 23.
"Even though Miley and Liam were separated for a while before she was photographed making out on the yacht with Kaitlynn, once Liam saw those photos he decided it was time to file for divorce," the source said. "That was it for him, seeing those photos."
Cyrus was reportedly over the relationship anyways
Don't get us wrong — Cyrus obviously has feelings for Hemsworth. After all, they began dating as teenagers and spent nearly a decade together before they got married in December of 2018.
But sources said that Cyrus allegedly did not want to be in a relationship with Hemsworth anymore, anyways. Instead, she wished to focus on her own life and career.
"Miley doesn't want to answer to anyone," an insider told Entertainment Tonight on Aug. 21. "She still feels the need to explore herself, her sexuality, and her music. Miley has been working in the studio and wants to blow off steam."
Reports say that this sentiment is actually the cause of her split from Carter, who she started seeing in mid-August.
After Cyrus and the reality star split in September, a source told People, "Miley doesn't want a serious relationship. She and Kaitlynn spent every day together and it just wasn't anything that Miley wanted to continue doing. She wants to focus on her career."
Cyrus and Hemsworth's relationship is over
Sources stressed to People on Sept. 25 that Cyrus won't be in another relationship for awhile, explaining that she's "looking forward to being single."
"Miley split from Liam to focus on herself. Her relationship with Kaitlynn was a happy surprise," the source continued. "However, Miley was so invested in her relationship with Liam for a long time. She felt her relationship with Kaitlynn was almost moving in that direction, too."
Reports also say that Cyrus and Hemsworth should be divorced by Halloween. But while they might be ready to move on as romantic partners, sources say that things are "amicable" between the two. So, that's at least something.