Will 'Nancy Drew' Be on Netflix? The New Series Starts on The CW This Fall
Case closed — you're about to find your new favorite show. On Wednesday, Oct. 9, The CW will release the first season of Nancy Drew, starring Kennedy McMann. Fans of Riverdale and The Chilling Adventures of Sabrina have been patiently waiting for the new spinoff series to arrive since September 2018. But, what does this mean for future viewers who cut ties with cable? The streaming wars are dawning on us. So will Nancy Drew be on Netflix? The CW series is about to start a new tradition.
'Nancy Drew' Season 1 will not be released on Netflix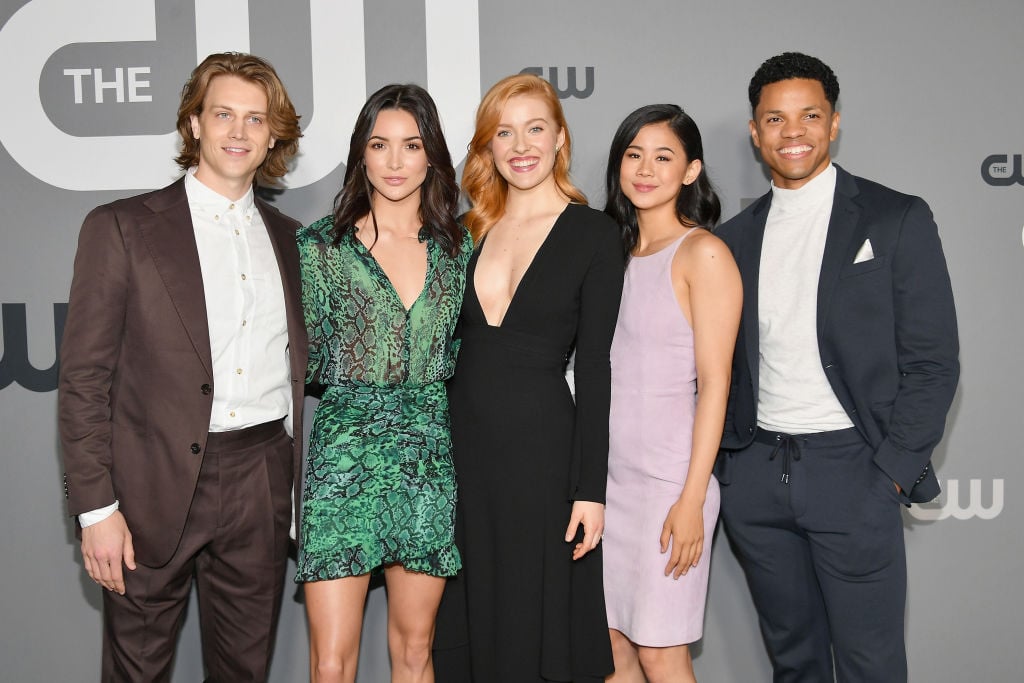 Netflix and The CW — jointly owned by Warner Bros and CBS — had a solid deal for eight years. Shortly after a series aired its season finale on The CW, the show would automatically be added to Netflix's queue. However, the deal — first signed in 2011 and renewed in 2016 — has since expired, according to Deadline.
Following the news, it was reported new shows — like Batwoman, Katy Keene, and Nancy Drew — would be "shopped" for their streaming rights. Of course, this means Netflix — among other major streaming services — was given the opportunity to bid for the new titles. But, it doesn't look like Netflix was able to land Nancy Drew.
Where and when will 'Nancy Drew' be available to stream online?
On May 15, Deadline announced CBS All Access received exclusive streaming rights to Nancy Drew. Meanwhile, Batwoman and Katy Keene will head to HBO Max once they are available to stream in full.
"Today, we are announcing our acquisition of the past-season streaming rights to Nancy Drew – a phenomenal new series from CBS TV Studios set to launch on The CW this fall," President and COO of CBS Interactive, Mark DeBevoise, said at the CBS All Access press event.
Meanwhile, Deadline shared when Nancy Drew Season 1 will be available on CBS All Access. Although Netflix typically added CW titles eight days after the finale air date, it seems CBS All Access will drop Nancy Drew 30 days before the start of season 2. The publication also indicated the series will be available on The CW until it debuts on CBS All Access.
What will happen when the first season airs on The CW?
The CW's latest adaptation of Nancy Drew will be unlike any you've seen before. The teaser trailers show the new teen drama will have a similar feel to Riverdale and offer a darker rendition to the beloved mystery series. McMann also confirmed this when she opened up about her leading role to Cosmopolitan.
"Nancy's not the prim and proper, perfect Nancy Drew you know from the 1930s books," the actress said.
So what exactly will the new Nancy Drew be about? According to the official synopsis, courtesy of The CW, Nancy Drew is a teenage detective who is derailed by her mother's untimely death. As a result, she leaves her crime-solving days behind and focuses on getting into college. However, everything changes when a socialite is murdered and Nancy becomes a prime suspect herself, along with four other classmates. And the group of teens must find a way to prove their innocence.
It seems Nancy Drew will still be the same story at its core. However — like Riverdale and The Chilling Adventures of Sabrina — the new CW series is getting a modern twist. And although fans may not get to watch the mysteries unfold on Netflix, this case is closed. new episodes will become available on CBS All Access in the future. So, happy watching.
Check out Showbiz Cheat Sheet on Facebook!