Will Netflix Get It's First Series Win With Ava DuVernay's 'When They See Us'?
Netflix burst onto the scene with its original programming back in 2013 and completely changed the Emmy game that year when House of Cards received a nomination for Outstanding Drama Series. However, despite all of the nominations Netflix has received since then, none of their original series have won an Emmy (two different Black Mirror episodes have won the Best TV Movie category). That could all change this year with the limited series When They See Us.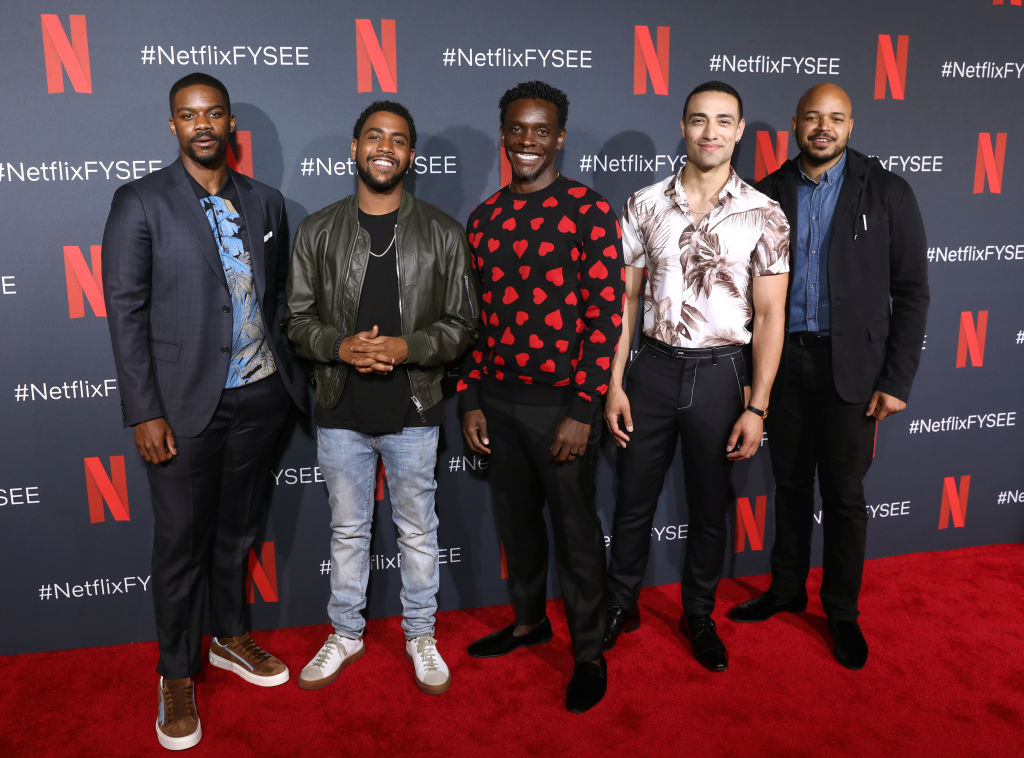 The odds are in their favor
According to Gold Derby, When They See Us is way out in front of the competition in the Outstanding Limited Series category. The odds for Ava DuVernay's dramatization of the Exonerated Five case (formerly known as the Central Park Five) winning the Emmy are 82/25, says the site that predicts Hollywood races. And, this inside info comes from numerous experts and editors.
When They See Us scored 16 nominations, with half of them being in the acting categories. The show has already won an Emmy for casting at the Creative Arts Emmys, but it's not a sure thing that When They See Us will dominate their categories at the Primetime Emmy Awards.
Even though the odds are in their favor to win the Limited Series category, the show is facing some serious competition. Particularly, the HBO series Chernobyl. It actually scored more nominations than When They See Us, leading the limited series field with 19.
Other nominees in the Outstanding Limited Series category are Escape at Dannemora, Fosse/Verdon, and Sharp Objects.
Still, When They See Us appears to be the frontrunner, and this is the only series category where Netflix is really a contender. Ozark is nominated for Outstanding Drama Series and Russian Doll received a nom for Outstanding Comedy Series, but they are both major underdogs.
Based on a true story
When They See Us tells the story of five teenage boys – Antron McCray, Kevin Richardson, Korey Wise, Raymond Santana Jr., and Yusef Salaam – who were wrongly convicted back in 1989 for sexually assaulting a woman when she was jogging through Central Park.
Aisha Coley was the series' casting director, and she was the one who took home the award at the Creative Arts Emmys. She cast an ensemble that featured Caleel Harris and Jovan Adepo as McCray, Asante Blackk and Justin Cunningham as Richardson, Jharrel Jerome as Wise, Marquis Rodriguez and Freddy Miyares as Santana, and Ethan Herisse and Chris Chalk as Salaam.
Because the case spanned decades, Coley cast two different actors (one older and one younger) for each part, with the exception of Jharrel Jerome as Wise. The series also stars John Leguizamo, Felicity Huffman, Niecy Nash, and Vera Farmiga.
When Coley won the Emmy, DuVernay – who wrote and directed the series – posted a message of congratulations on Instagram.
"So happy for this wonderful woman! First nomination. First win. Aisha Coley has won the Emmy for her work in casting WHEN THEY SEE US, along with the great Billy Hopkins and Ashley Ingram. Overjoyed! BTW: She hates taking pictures, so this is the best I have. A humble lady. Shy. And spectacular in her talent," wrote DuVernay.
The story gave Jharrel Jerome chills
When Jharrel Jerome saw an Instagram post from DuVernay back in 2017 that said she was planning to write and direct a limited series about the Central Park Five, he says that something went off in his head, like a bell that rang.
Jerome wasn't born until 1997 – eight years after the case made headlines – but he still made it his mission to land a role in the series because he's "Dominican, from the Bronx. These are boys who come from where I'm from, they look like me. It gave me chills."
After playing young Kevin in Moonlight, Jerome ended up landing the role of Korey Wise, who was just 16 years old when he was tried and sentenced as an adult in the case. Jerome scored an Emmy nomination for Outstanding Actor in a Limited Series, as he played his character as both a teenager and adult.
Jerome met Korey Wise as an adult but playing him as a teenager pre-prison was difficult because there was no footage of him, except for a video where he was sitting behind a desk and being interrogated by police.
"He's so full of life, exuberant, loving," said Jerome. "He'll come up to you and just give you a hug. If he's like that today, I can't even imagine what he was like before the system tried to strip it off him."
Fans can watch When They See Us on Netflix now.
The 71st Primetime Emmy Awards air Sunday, September 22nd on Fox.