Will Nikki Bella Get Back Together With Ex Dolph Ziggler?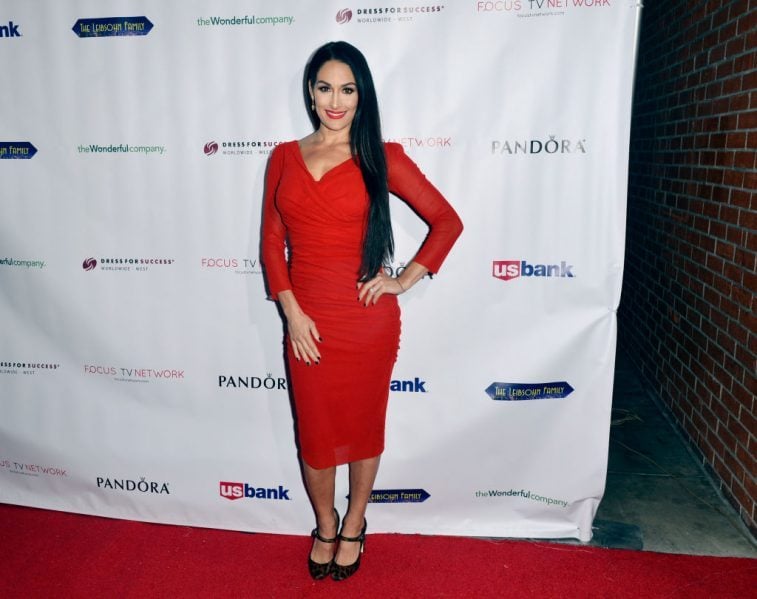 We now know it's official that Nikki Bella and her longtime partner, John Cena, have broken up for good. Although many of us are still digesting this news, others are already wondering who she'll date next and if it will be her former flame, fellow wrestler Dolph Ziggler.
Those of us who were unsure about Bella and Cena's relationship status for the past several months got our answer about where they stood after the season finale of Total Bellas aired on July 29. The next day, the former Divas Champion released a statement to People confirming that they were in fact over.
"After I called off the engagement, we tried to work on our relationship to get back to where it was, and in order to move forward with our wedding. After much time and soul-searching alone and together, we have decided to officially part ways," Bella said. "I had a beautiful and loving 6-year relationship with a wonderful man. I have the utmost respect for John, but I know this is what's best for me."
Now that their love affair has ended, could someone else try to win Bella's heart, like say Ziggler? Well, one former WWE Superstar said that's a possibility.
TMZ spoke to JGT and asked him if any other wrestlers might try to make a move on Bella now that she's single. "No, out of respect for John, I don't think they would do that," he responded, before adding, "The only person that I could think about is her ex, maybe Dolph."
That's what JTG thinks but Ziggler has not commented on Bella and Cena's breakup and that's probably a good idea since just a few days before the finale aired Bella was asked if she would ever date another wrestler again. "Oh God, I can't even think about that," she answered.
She then gave fans a glimmer of hope that she could still reunite with Cena someday saying, "I love him a lot" and admitting that they still talk to one another.
For anyone unfamiliar with Ziggler, his real name is Nicholas Nemeth, and he and Bella dated when she first signed with WWE in 2008. They split in 2010 and he was later featured on an episode of Total Divas during Season 5. The storyline was centered around the former flames and Ziggler showing an interest in getting back together with her. Bella was dating Cena at the time so his advances upset her.
"I can give you kids. I can give you a husband," he was heard telling her before leaning in for a kiss at which point she slapped him.
The comment was a shot at Cena who had maintained for years that he would never get married again or have children. Of course, he changed his mind on both fronts and told Bella recently that he would have surgery to reverse his vasectomy and give her children. Even though that's what the Total Bellas star always thought she wanted it turned out there were other problems in their relationship that led her to call off their wedding.
We'll just have to stay tuned and see what happens when Bella is ready to move on.