Will Olivia Jade Lose Her Brand Deals Following College Bribery Scandal?
YouTuber Olivia Jade Giannulli is caught in the middle of the college admissions bribery scandal involving her famous mother, Lori Loughlin. Olivia Jade is now in danger of losing her influencer status, including sponsored content opportunities and product partnerships.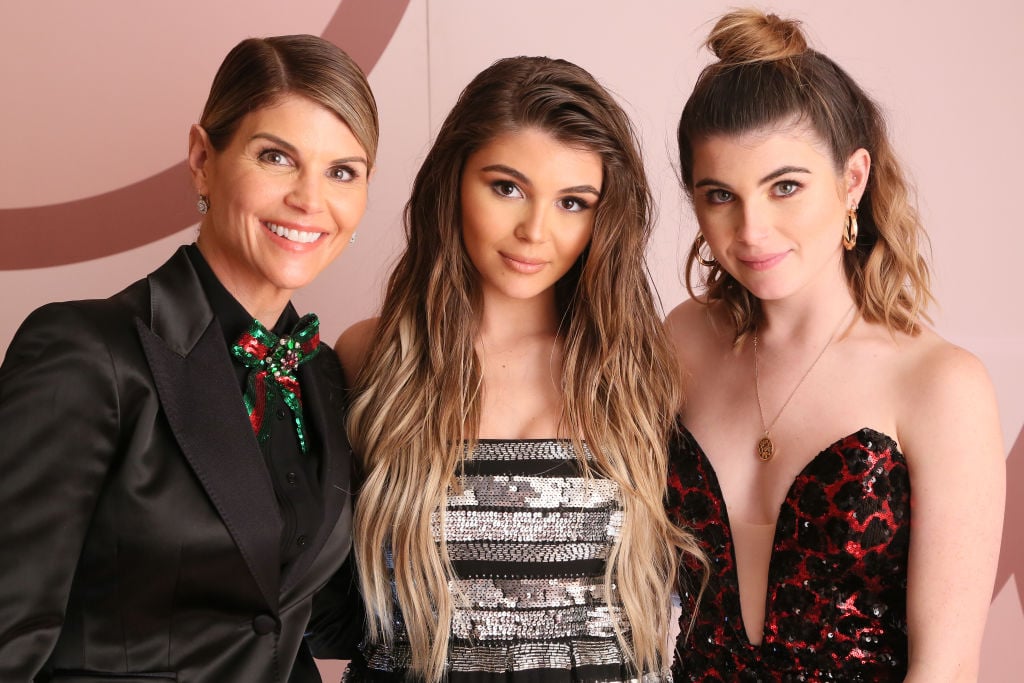 What did Olivia Jade's parents do?
50 people were charged with participating in a college admissions scheme, with court documents noting specifically that Loughlin and Mossimo Giannulli had paid "$500,000 in exchange for having their two daughters designated as recruits to the USC crew team — even though they did not participate in crew — thereby facilitating their admission to USC."
The university issued a statement
In response to the headlines about the admissions scandal, the University of Southern California released the following statement: "We are aware of the ongoing wide-ranging criminal investigation involving universities nationwide, including USC. USC has not been accused of any wrongdoing and will continue to cooperate fully with the government's investigation."
The statement continued: "We understand that the government believes that illegal activity was carried out by individuals who went to great lengths to conceal their actions from the university. USC is conducting an internal investigation. Donna Heinel and Jovan Vavic have been terminated and the university will take additional employment actions as appropriate."
Further, the university shared: "USC is in the process of identifying any funds received by the university in connection with this alleged scheme. Additionally, the university is reviewing its admissions processes broadly to ensure that such actions do not occur going forward."
Will the scandal impact Olivia Jade's endorsement deals?
Olivia Jade has steadily built her brand as a beauty vlogger and has 1.3 million Instagram followers and 1.9 million YouTube subscribers. It's unclear how the scandal will impact her YouTube and social media fame, where she has posted sponsored content for brands such as Sephora, Tresemmé, Smile Direct Club, Dolce & Gabbana, Lulus, Marc Jacobs Beauty, Sephora, Smashbox Beauty Cosmetics, Too Faced Cosmetics, and Boohoo.
She also promoted Amazon Prime as she had decorated her college dorm room with everything ordered from the online retailer.
People call for a ban on her Sephora makeup
Last year Olivia Jade collaborated with Sephora for the Olivia Jade x Sephora Collection makeup palette. Many people are calling for Sephora to remove the YouTubers makeup product, with one-star reviews being left on the Sephora website's product listing.
One Twitter user noted: "@Sephora Ban products from that elitist lying & cheating @oliviajadee & her family. I don't want young girls who work hard to get into college to be scammed by her fake life. Boycott this undeserving brat! Stop selling her products! #sephora #boycottsephora #oliviajade."
Update: Sephora has ended their partnership with Olivia Jade, telling Yahoo Lifestyle in a statement: "After careful review of recent developments, we have made the decision to end the Sephora Collection partnership with Olivia Jade, effective immediately."
HP has released a statement that they will no longer partner with Olivia Jade. The HP photo printer had been featured on her Instagram page. The company noted: "HP worked with Lori Loughlin and Olivia Jade in 2017 for a one-time product campaign. HP has removed the content from its properties."
Will Olivia Jade be kicked out of USC?
USC is reviewing the applications of the students involved in the scandal, including Olivia Jade Giannulli. The university noted in a statement:
Applicants in the current admissions cycle who are connected to the scheme alleged by the government will be denied admission to USC. We are going to conduct a case-by-case review for current students and graduates that may be connected to the scheme alleged by the government. We will make informed, appropriate decisions once those reviews have been completed. Some of these individuals may have been minors at the time of their application process.