Will 'Outlander' Star Sam Heughan Finally Get An Emmy Nomination For Season 4?
Despite being one of the most popular shows on television and boasting an enormous fan base, Outlander has historically done poorly at the Emmys. We are only a few months away from this year's award season, and fans are already speculating if Outlander star Sam Heughan will finally get nominated for Best Drama Actor for his portrayal of Jamie Fraser in Season 4.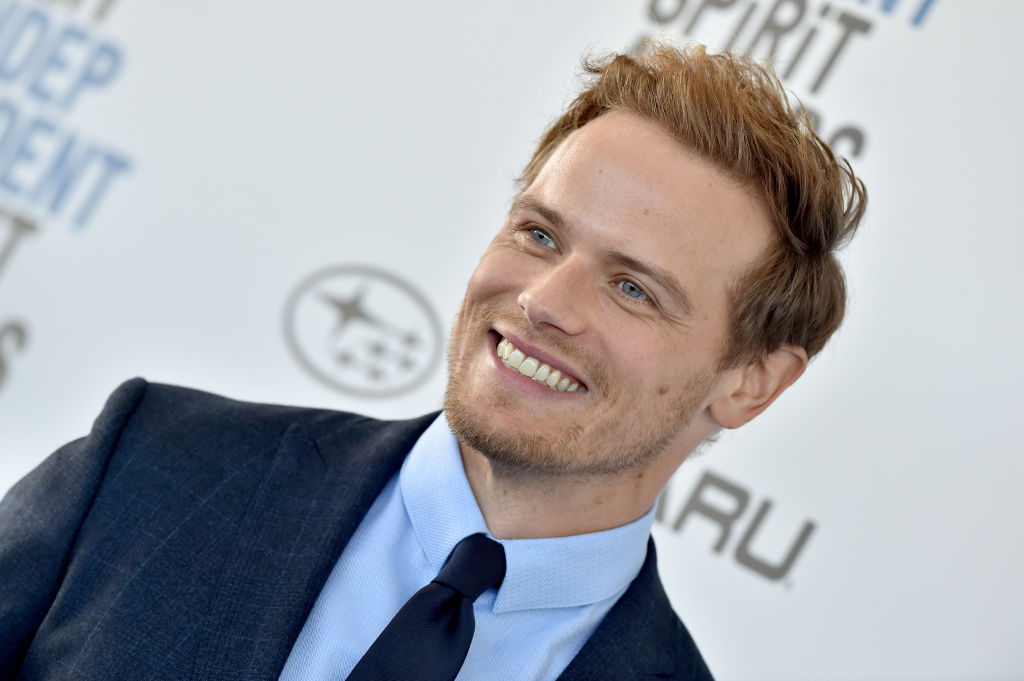 Sam Heughan gets snubbed in past Emmys
Heughan has yet to receive an Emmy nomination in the first three seasons of Outlander. Heughan's on-screen romance and fellow lead, Caitriona Balfe, has also been snubbed over the years. With the series receiving high ratings and critical praise, there has been a lot of speculation that Heughan's good looks are what hinders him in the nomination process.
Fans hope that, after three years under his belt, the Emmy voters will look past Heughan's dashing looks and finally give him credit for his consistent performance.
While Sam Heughan and Balfe have failed to garner an Emmy nomination, the show has been represented in a few categories. According to Gold Derby, the series usually gets at least one nomination for set work, costumes, or musical score, though it has yet to actually win. Hopefully, that will change this year as Season 4 of Outlander proved another strong outing for Heughan and company.
Heughan delivers another great performance in Season 4
Sam Heughan was introduced in the first season of Outlander as Jamie Fraser, a rough Scottish hunk who falls in love with a time-traveling nurse named Claire Randall (Balfe). The series is based on Diana Gabaldon's highly acclaimed books, with executive producer Ronald D. Moore leading the adaptation.
Season 4 was based on Gabaldon's "Drums of Autumn, while the upcoming season, which is currently in production, comes from the fifth book in the franchise, The Fiery Cross.
Season 4 of Outlander explored Jamie and Claire's journey in the New World. This included setting up a new home for themselves and reuniting with their daughter, Brianna (Sophie Skelton), who traveled back in time with her husband, Roger (Richard Rankin).
The upcoming season will continue Jamie and Claire's story in North Carolina as the couple faces increasing tensions brought on by the forthcoming American Revolution. Starz has yet to announce when the new season of Outlander will premiere, though the series is expected to return later this year.
Sam Heughan is up against some stiff competition
At this point, there is no telling if Heughan will actually get a nomination this year. Unfortunately, the Outlander star is up against some tough competition and it will be difficult getting a nomination, let alone winning an award. The one positive note is that last year's winner, Matthew Rhys, who starred on The Americans, is not in the running. Jeffrey Wright and Ed Harris of Westworld are also not in contention.
Milo Ventimiglia, from This is Us, and Jason Bateman, from Ozark, are both expected to receive nominations. That leaves three open slots for Best Drama Actor, giving Heughan one of his best shots yet.
Rounding out the competition are Game of Thrones' Kit Harington, Ray Donovan's Live Schreiber, Bodyguard's Richard Madden, and Better Call Saul's Bob Odenkirk. Voting for the upcoming Emmys ends on July 16, so there is plenty of time for Heughan to make a run.
What Emmy categories could 'Outlander' win?
Apart from Sam Heughan, Outlander has some high expectations for this year's Emmys. Balfe has a really good chance to land a nomination in the category of Best Drama Actress, especially after she received one for the Golden Globes.
There is also an outside chance that Skelton and Rankin receive nominations for best supporting actor and actress in a drama. The two did an amazing job in Season 4 and totally deserve a mention.
Outlander is also in the running for Best Drama Series, though it is admittedly a long shot in that category. Starz also submitted Maria Doyle Kennedy in the category of Best Drama Guest Actress for her part as Aunt Jocasta. The show did not, however, submit Tobias Menzies for Best Drama Guest Actor.