Will Prince Charles Have a Close Relationship With Baby Sussex?
Prince Charles certainly has a lot to smile about. He is heir to the British throne, he has two sons that make him proud every day, and he has wonderful and adorable grandchildren. It can be seen from the royal family's photographs that Prince Charles is quite close to the children of William and Kate Middleton.
They seem to adore him as well, as he appears to be a doting, loving grandfather to George, Charlotte, and Louis. However, with the arrival of Prince Harry and Meghan Markle's baby rapidly approaching, royal fans can't help but wonder if Prince Charles will have the same close relationship with Baby Sussex.
Prince Charles' relationship with his grandchildren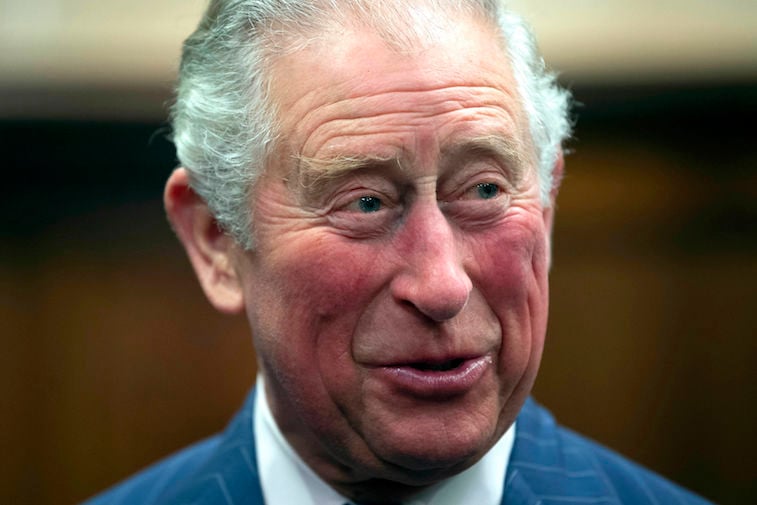 Prince Charles first became a grandfather when Prince George was born, and he was practically bursting with excitement! He was equally excited when Charlotte arrived, and also again a few years later when William and Kate welcomed their third child, Louis. It has been said that Prince Charles has a great relationship with all three of his grandchildren. He enjoys visiting them whenever time permits, and when he does, he plays games, tells stories, and overall is a wonderful grandfather to the royal children!
Is Camilla close to the kids?
Although Camilla, wife of Prince Charles, is not the biological grandmother of William and Kate's children, this does not stop her from having an excellent relationship with them. It is said that the children do not call Camilla "Grandma", however, she treats them wonderfully, and they adore her as a result! The Duchess of Cornwall enjoys having the children to her own home, playing games, hosting parties, and organizing activities in order to keep them entertained. She has grandchildren of her own, who are said to get along just great with the Cambridge children. Looks like it is just one big happy family behind palace doors!
Will Charles have a close relationship with Meghan and Harry's baby?
Judging from just how much Prince Charles adores his relationship with George, Charlotte, and Louis, it is safe to say that his relationship with Meghan and Harry's baby will be just as good! Charles has already expressed his excitement at the upcoming arrival, and he is sure to be getting even more excited as time goes on. Although Baby Sussex will be living outside of London in the town of Windsor, we can expect Prince Charles to make plenty of time in his busy schedule to spend time with the new baby. 
Is Prince Charles a loving grandfather?
Prince Charles is an absolutely excellent grandfather, and it definitely shows! Kate and William make no secret of the fact that the children simply adore him, and he loves having them in his life as well! William, Harry, and Kate have all expressed what a wonderful influence he is on the lives of the young royals, and they are proud to have him around.
Who else will be in the life of Meghan and Harry's baby?
Baby Sussex sure is lucky, as he or she will have many people to give plenty of love! In addition to Prince Charles and Camilla, Meghan's mother, Doria Ragland, is eagerly awaiting the arrival of her first grandchild. The Queen and Prince Philip are said to be thrilled about the new baby as well, as are William, Kate, and the children. Baby Sussex will feel the love from the very beginning, and will certainly have strong family relationships. Looks like the members of the royal family will always remain as close as possible, and will always be there for each other!
Congratulations to Meghan and Harry on their upcoming arrival!