Will Prince Harry and Meghan Markle Be Able To Skip Princess Beatrice's Wedding Now?
Prince Harry and Meghan, the Duchess of Sussex's recent bombshell announcement about stepping back as senior members of the royal family almost crashed the internet and caused a frenzy among royal experts and fans alike. Even those who thought this day might come couldn't have predicted when it would actually happen.
After several days of everyone wondering what now, Queen Elizabeth II ordered that Prince Charles and Prince William meet with the Duke and Duchess of Sussex to discuss the issue further. Following that meeting, Her Majesty released a statement supporting the couple's decision. But still, so many questions remain and many are curious about if Meghan and Harry will even show up at large royal events anymore or will just do their own thing away from the limelight.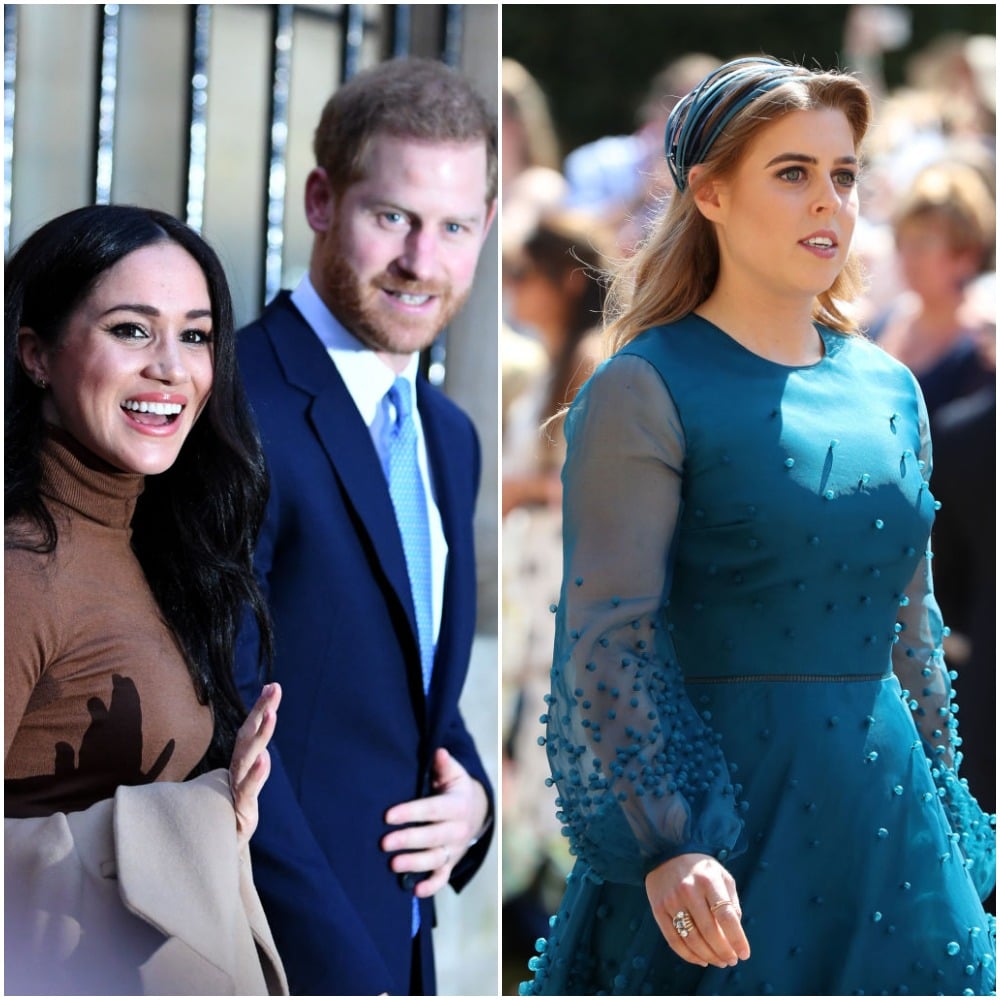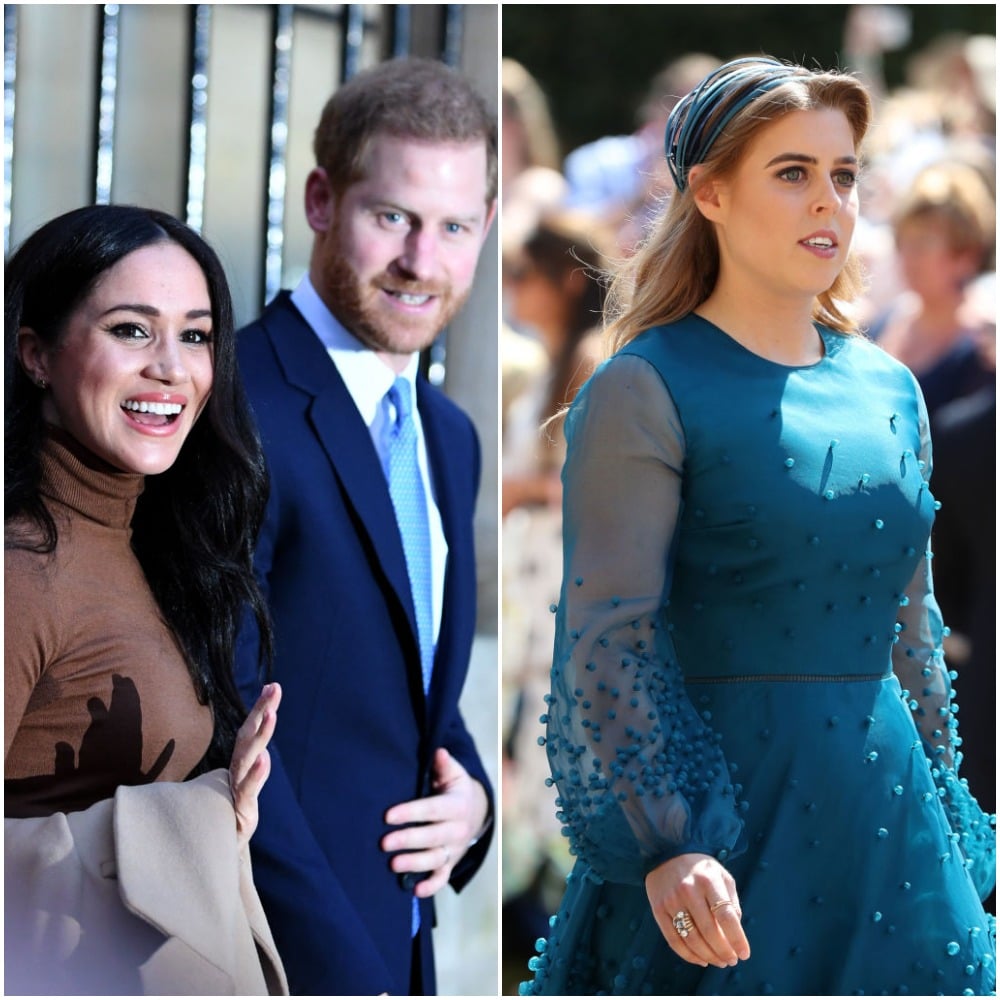 Claims they do not want to attend Princess Beatrice's wedding
We know one major royal affair coming up is the wedding of Prince Andrew and Sarah Ferguson's oldest daughter, Princess Beatrice, but there have been rumblings that Harry and Meghan want to avoid that event.
Reports have swirled for some time that Beatrice is not a fan of Harry's wife. Those rumors gained steam after Meghan stole a bit of the princess' sister Eugenie's thunder the day of her wedding to Jack Brookbank. Multiple media outlets reported that on the day Meghan chose to tell some members of the royal family who did not yet know about her pregnancy that she and Harry were expecting. The move was said to have angered Beatrice.
And something that reportedly angered Meghan was Prince Andrew's disastrous BBC interview. Given the fact that the retired actress has been a champion for women's rights and empowerment, what Andrew is accused of is believed to really bother her.
Can Harry and Meghan skip the affair now?
Whether or not Meghan and Harry are "senior royals" at the time Beatrice ties the knot has nothing to do with whether they will be at the wedding. Prince Harry and Beatrice are first cousins and she was at his wedding so even if there was some kind of rift between the princess and the Sussexes they would still be invited.
If they are not there, that would be Meghan and Harry's choice.
The palace has yet to announce an exact date for Beatrice and Mozzi's big day but there have been reports that it will take place in early June. Since there hasn't been an official word about the timeframe in which the duke and duchess plan on residing in the U.K. and when they will be in Canada, they're probably in no rush to RSVP to Bea's wedding.
On the one hand, royal fans think the couple will definitely attend to dispel rumors that there's any bad blood. On the other hand, Harry and Meghan could choose not to make an appearance so they don't cause a distraction on Beatrice's special day. However, there will be no avoiding the distraction of the princess' father that day.
Read more: Will Princess Beatrice Postpone Her Wedding Following Prince Andrew's Disastrous TV Interview?