Will Prince Harry and Meghan Markle Make the Obamas Baby Archie's Godparents?
As baby Archie's baptism fast approaches, royal fans are curious to see who Prince Harry and Meghan Markle choose as the godparents to their first-born child. The royal christening will happen soon enough and rumors continue to swirl about who the godmother and godfather will be, with the latest rumor pointing to Barack and Michelle Obama filling the roles.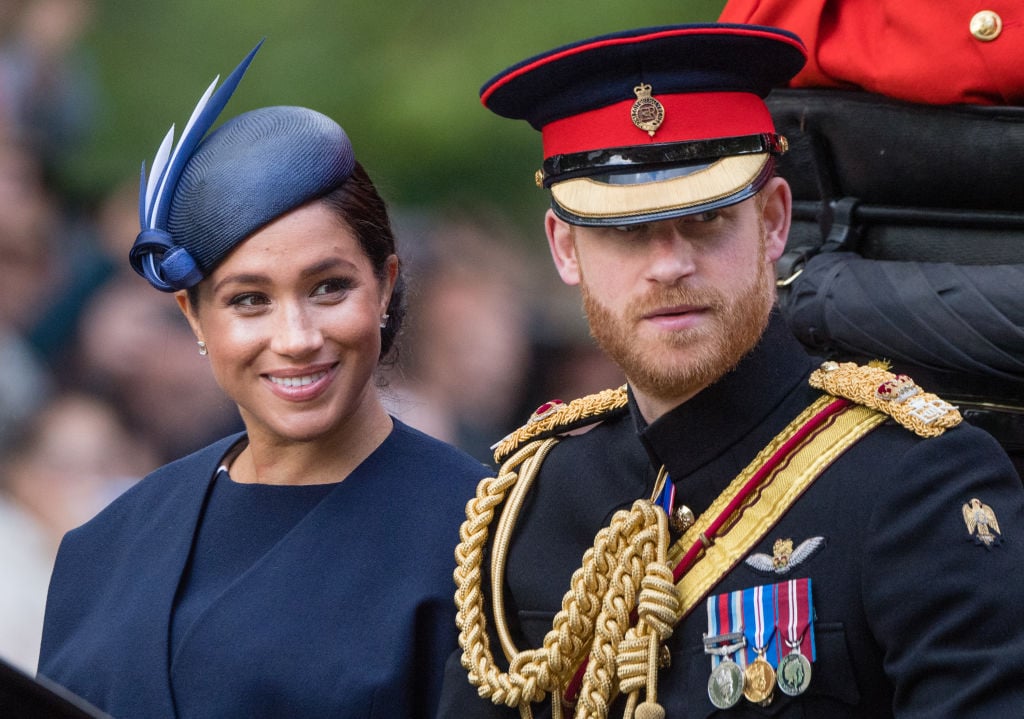 When is baby Archie's christening?
The christening is coming up next month, according to Sunday Times royal reporter Roya Nikkhah, who said baby Archie's baptism is scheduled for next month. It will reportedly take place in St George's Chapel, where Prince Harry and Markle had their wedding last year and where Harry was baptized in 1984.
It's believed that the Queen will not attend the christening as she has prior commitments at that time. She also missed Prince Louis' baptism last year for the same reason.
Archie is believed to wear the same christening gown that his cousins, Prince George, Princess Charlotte, and Prince Louis wore for their ceremonies. Royal babies have traditionally worn the Honiton christening gown for their baptisms. It's a replica of the original gown, commissioned by Queen Victoria for her firstborn daughter, Princess Victoria Adelaide Mary Louisa, in 1841. The original gown was worn by 62 royal babies over 163 years.
This is expected to be the next appearance that Markle will make after attending the Queen's 93rd birthday at Trooping the Colour on June 8. Kate Middleton proceeded in the same way, attending Trooping the Colour shortly after Prince Louis' birth and then was not seen until his christening a few weeks later.
Who will be Archie's godparents?
There's been plenty of speculation about who might serve as godparents, with rumors including Serena Williams and George Clooney and his wife Amal.
A source told In Touch that the couple is still undecided, noting, "Meghan and Harry are squabbling over who should be godparents. Harry wants to ask old friends who he's known since he was little, whereas Meghan wants her A-list pals to be Archie's guardians."
The insider added, "She was desperate for George and Amal to be godparents, but it's not happening, and it's nothing to do with them not fitting the bill — they're rich, famous and have plenty of experience with kids. Even though Harry adores the couple, he's arguing that they've only known them for a few years and they aren't even in the country half the time. He's won that battle. George and Amal won't be godparents."
Will the Obamas be godparents?
It's been rumored that Barack and Michelle Obama could be Archie's godparents, with royal biographer Angela Levin noting on The Royal Box: "I think the Obamas could very well stand there because Harry has always got on very, very well with them. And Meghan does too."
Levin further noted, "And Meghan has used Mrs. Obama to help her understand the Royals and how she should do things. She's used her as a bit of a mentor."