Will Prince Philip Listen to Anyone About His Driving?
Prince Philip was in a car crash that luckily claimed no lives. The Prince was staying at the Sandringham Estate in Norfolk at the time, as the British royal family does for every holiday season. While pulling out of a driveway, his Range Rover collided with another vehicle carrying three passengers — two women and a child.
The range rover flipped over, but thankfully the Duke of Edinburgh sustained no injuries. Despite being in good health, the Duke is getting up there in years, and his driving could very well be suffering as a result. But will the aging Duke be willing to take a backseat?
This wasn't Prince Philip's first crash
Newly uncovered ITN archive emerges of crash involving the Duke of Edinburgh in 1964 https://t.co/BN3QXxHHzW pic.twitter.com/CnulsQxXNM

— ITV News (@itvnews) January 24, 2019
During the summer of 1964, Prince Philip was in an accident, but this time with his lady love at his side. At the time Philip was 42, and Queen Elizabeth II was 38. The royal couple was driving near Windsor when Philip found his car fast approaching another vehicle.
That driver revealed that when he was pulling out, he noticed a car coming straight at him and swerved to avoid it. Unfortunately the approaching vehicle, which just so happened to be the royal rulers, also swerved. The Duke ended up hitting the car. He hopped out immediately to check on the driver who was fine before tending to the Queen. Thankfully no one was injured.
What's most telling about this story is that the Duke has clearly always loved being behind the wheel. While they could very well have had a driver, he opted to drive them around. Another telling tidbit — The Duke was always known for being a bit of a speed demon, and the Queen was never very fond of that. The Duke's response — "If you don't like it, you can get out."
Considering his behavior back then, it may be difficult to convince the car lover to give up his keys.
Prince Philip is known for doing what he wants
Laughing out loud at newspaper comments that The Queen should stop Prince Philip driving on his own and even more at comments saying Buckingham Palace should step in. The Duke will do what he wants, when he wants. Always has, always will. https://t.co/fIbrmX6VyO

— Darren McGrady (@DarrenMcGrady) January 20, 2019
Former royal chef, Darren McGrady, took to Twitter to let everyone know that the Duke won't be taking anyone's advice. According to McGrady, there's no way the beloved monarch's words would be able to sway her husband. If his wife's words would make no difference, how would anyone else's?
The Duke of Edinburgh is known for having a mind of his own and doesn't take well to those trying to tell him what to do. In his words, "The Duke will do what he wants, when he wants. Always has, always will."
After the crash, Philip commented that he was a fool to a bystander who came by to help. Perhaps him admitting his fault may make him a bit more receptive to advice?
Prince Philip was seen driving right after the accident
Police confirm 'suitable words of advice have been given to' Prince Philip after he was pictured driving without a seatbelt https://t.co/5nWUPlbv2R pic.twitter.com/pTE1BrgLGk

— ITV News (@itvnews) January 19, 2019
Just two days after the incident the elder royal was spotted driving a brand new Land Rover. Clearly, the crash, injured victims, and public outcry haven't been enough to dissuade the Duke from driving. Not only was he driving without a care in the world, but he also wasn't wearing a seatbelt. The police issued a warning after a photograph of his questionable behavior went public.
A spokeswoman for the Norfolk police said that "suitable words" were spoken to the Duke, the standard repercussions for this sort of situation. So far no word has been given on the state of his license, but it seems like he will remain behind the wheel until further notice.
Royals are too afraid to call the Duke out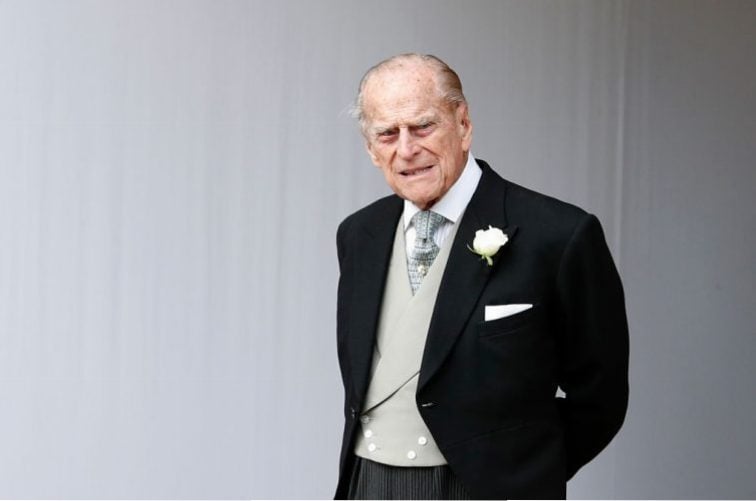 Prince Philip seems like he may be at least somewhat receptive to the police's advice if they recommend he give up his license in exchange for a chauffeur, but what about the advice of his royal family?
According to the former police bodyguard to Princess Diana, Ken Wharfe, it's unlikely that the soon-to-be 98-year-old Duke or other senior royals will listen to the advice of others. Both royal aides and his family have been worried about his driving but their concerns are usually dismissed.
Wharfe says this stands for the entire royal family as well. In his opinion, none of the royal supporters would try to tell the family what to do. To do so would welcome criticism and a reputation that would make it difficult to continue in their advance royal support positions. Even Her Majesty avoids giving orders and has always taken a backseat to the family patriarch.