Will Prince Philip Lose His Driver's License?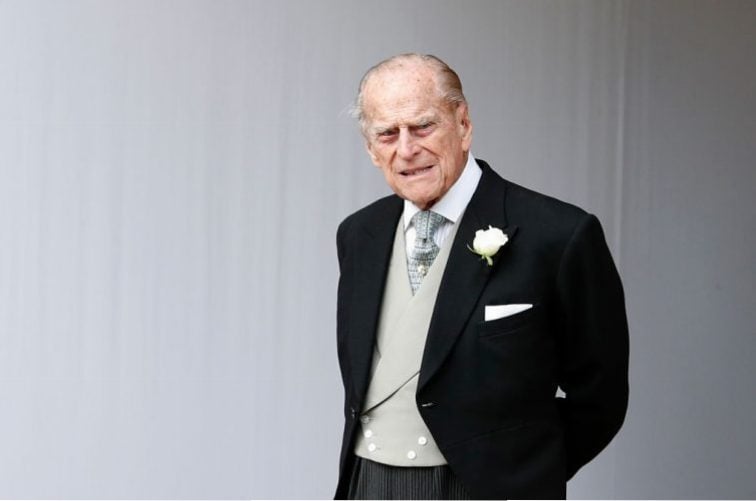 "Honey, I've just totaled the car" is not something any spouse wants to admit, but imagine what it must be like to have to 'fess up to the Queen of England! That's exactly what her husband, Prince Philip, had to face recently when his Land Rover flipped over just outside the gates of Sandringham estate.
Prince Philip's driving history
In his youth, Prince Philip was known as a daredevil. He seems determined to live up to that reputation even at the ripe old age of 97. Seventy years ago, he swept up the young Princess Elizabeth in his MG sports car and took her to see the sights around London. They were married not long after.
But Prince Philip doesn't just love fast cars. He has always wanted to take a crack at driving anything that moves. Throughout the years, he has driven race cars, posh sedans, convertibles, tanks, and even one of the famous British double-decker buses. He also is known to go back to the 19th century and drive a horse-drawn carriage around one of the many royal estates.
Prince Philip flipped his Range Rover
Last week's accident could signal the end of Prince Philip's storied driving career. He was pulling out of the driveway in a Range Rover onto the road when the accident happened. Although his vehicle ended upside down, Philip emerged without a scratch.
The occupants of the other car were not quite as lucky. The driver, a young mother, received a cut on her knee. Another woman in the passenger seat broke her wrist. Fortunately, the nine-month-old baby in the back seat was unharmed. A witness said it was "astonishing" the injuries were minor given the extensive damage to both cars.
Prince Philip is reportedly deeply shaken by the experience. No wonder, as it would have been a devastating tragedy had he seriously harmed a young mother and child. Norfolk police are still investigating.
Will Philip lose his driver's license?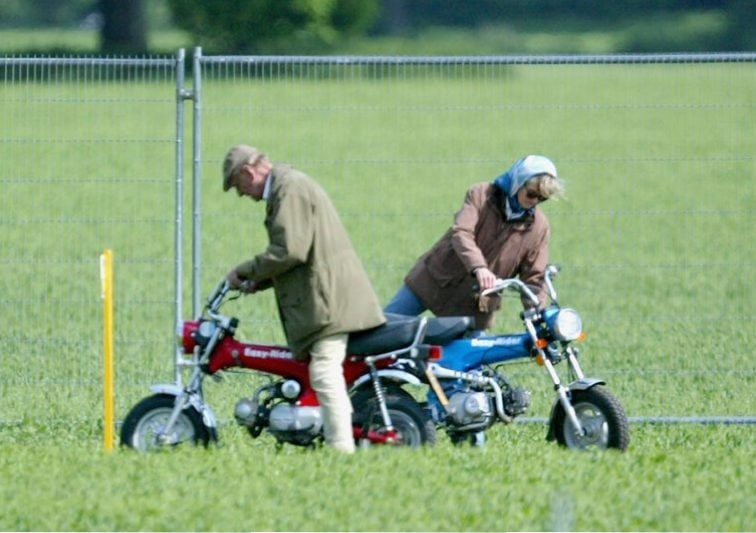 This incident reveals the royals, no matter how glamorous their lives appear, are human like the rest of us. Senior citizens and their families struggle with the realization they are no longer able to drive. It's hard for someone who has been independent for a lifetime to lose the freedom of movement. However, safety must be considered, too.
Prince Philip, like everyone else in Britain, must have a driver's license. The Prince has kept his license up-to-date, renewing it every three years as is required in England for people over the age of 70. He does not want to give it up but has said that he will if the authorities recommend he turn over the keys to his chauffeur permanently.
Will Queen Elizabeth be next?
The only person in the United Kingdom who may drive without a license is the queen herself. Since officially she is the one that issues the licenses to all her subjects (including her husband), everyone seems to have decided it would be silly for her to issue one to herself.
At 92, she still likes to take a spin around in one of her many cars, although a Range Rover is her favorite. She sticks to driving around her estates, so she is less likely to have an accident. She also has the advantage of having worked as a truck mechanic during World War II.
All's well that ends well
In the end, the queen and Prince Philip will continue to get around and continue to live their amazingly active lives, even if they have to rely on palace staff to do so. That they are both so vibrant well into their nineties is truly impressive.