Will Renée Zellweger Make a Glorious Comeback or Flop on Her Way Back to the Top?
Academy Award and three-time Golden Globe winner Renée Zellweger was the face of Hollywood in the early 2000s. After starring alongside Tom Cruise in her breakout role as Dorothy Boyd in Jerry Maguire, the multi-talented actress went on to star in Bridget Jones's Diary, Chicago, and Cold Mountain, the latter of which earned her the Oscar for best-supporting actress.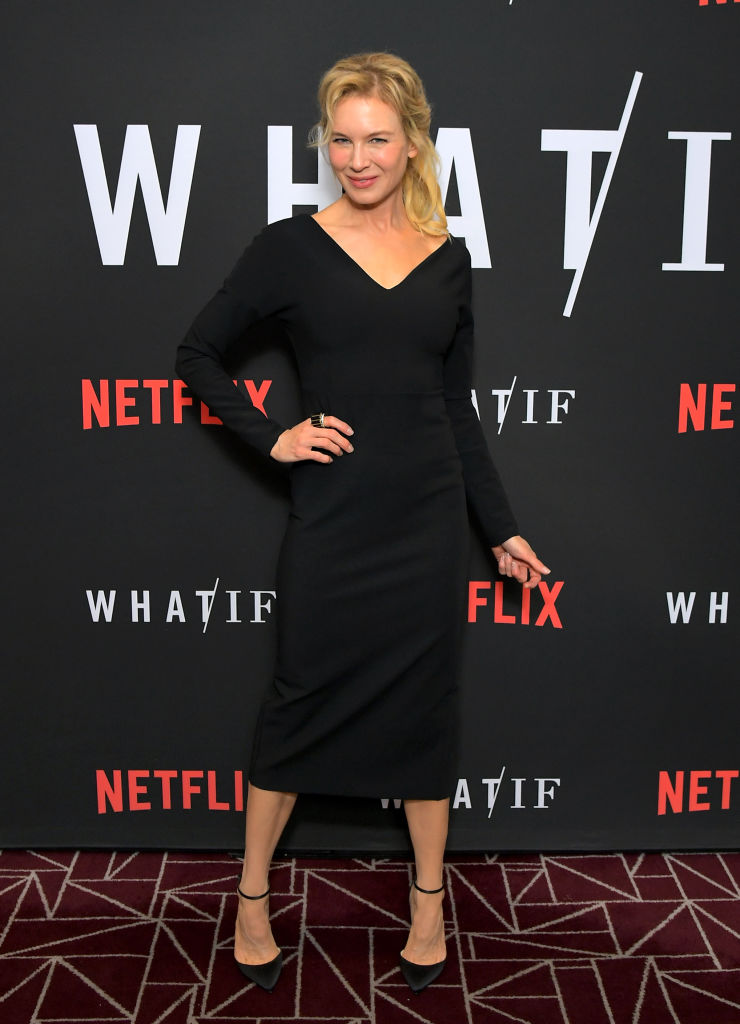 From singing and dancing as a convincing Roxy Hart to winning us over at "Hello," Renée Zellweger came onto the scene swinging, before disappearing from Hollywood for a six-year-long hiatus. Later disclosing that she suffered from "imposter syndrome –" the fear that someone would figure her out and she was "going to get fired, for sure –" she removed herself from the spotlight.

Now, Renée Zellweger is back, and she's here to reclaim her position in Hollywood. Currently starring in the Netflix original What/If and set to take on the role of Judy Garland in a musical biopic titled Judy, it's clear that the actress is planning to show the world exactly why she earned that star on Hollywood Boulevard. However, does she have what it takes to climb back to the top? Will she make an everlasting impression with Judy, or fail to soar over the rainbow?
Renée Zellweger's past points towards a favorable future and a successful turn as Judy Garland in 'Judy'

Renée Zellweger's past cinematic accomplishments hint at the actress's stance as a triple threat. In Chicago, she trained diligently to establish the vocal skills and dance ability needed to play Roxie Hart. While she may not be Judy Garland, she can definitely carry a tune.
Note that Renée Zellweger is pegged to portray Judy Garland during her five-week run of sold-out concerts in London: the performances leading up to Garland's barbiturate overdose in 1969.
Because Judy Garland's voice had taken on a more mature, older sound at this point, Zellweger will not have to accomplish the youthful voice seen in The Wizard of Oz or Meet Me in St. Louis, which should make the film's vocal requirements more manageable for the 50-year-old actress.
In terms of acting, no one will deny Renée Zellweger's competence. The actress is a three-time Oscar nominee and one-time winner. She was nominated for the Oscar nearly every time she stepped into a leading role: Bridget Jones's Diary, Chicago, and Cold Mountain. However, it's been 15 years since her last nomination, and many are wondering if she's still got the knack. Can she jump right back in? Is it like riding a bike? Let's look towards What/If to see how the actress is currently performing on-screen.
'What/If:' Is Renée Zellweger killing it?

What/If is a new show on Netflix starring Renée Zellweger, Blake Jenner, Jane Levy, and Keith Powers. When cash-strapped newlyweds, Sean and Lisa, accept a lucrative, yet morally questionable offer from a wealthy benefactor (Renée Zellweger), the past gets dug up, and the present gets all sorts of messy.
While the show has quite the negative score on Rotten Tomatoes, boasting a 48%, Renée Zellweger's performance has been deemed one of the show's few saving graces. The story is mediocre, but Zellweger delivers a "deliriously delicious" performance, according to Rotten Tomatoes.

The show is a bit campy. It's a bit aggressive. It's a bit over the top. However, despite all its flaws, it is still entertaining, and Zellweger is a joy to watch; from sashaying across the screen to lifting one eyebrow for a perfect glare, the woman behind Roxy and Bridget Jones has done it again.

Renée Zellweger has one message to send: she chose to leave, but she is back and ready to command the screen. Let's hope for her sake that her performance in Judy is a triumphant one; Zellweger has the talent, but playing an icon is always a risk.