Will Rihanna Catch Up to Kylie Jenner and Become a Beauty Billionaire?
The beauty industry is one of the fastest growing sectors in the business world, so it comes as no surprise that many celebrity these days are looking to cash in by creating and promoting their own cosmetic products.
In recent years, Kylie Jenner has gone from being a reality TV star to the owner of a huge beauty empire.
Superstar singer Rihanna has started that same path as well and her makeup line is getting a lot of rave reviews left and right. In fact, Rihanna's company is not that far away from rivaling Kylie Jenner's. So is it possible for Rihanna to achieve the same success that Kylie Jenner has been getting? Let's look at what we know.
Kylie Jenner became a billionaire thanks to Kylie Cosmetics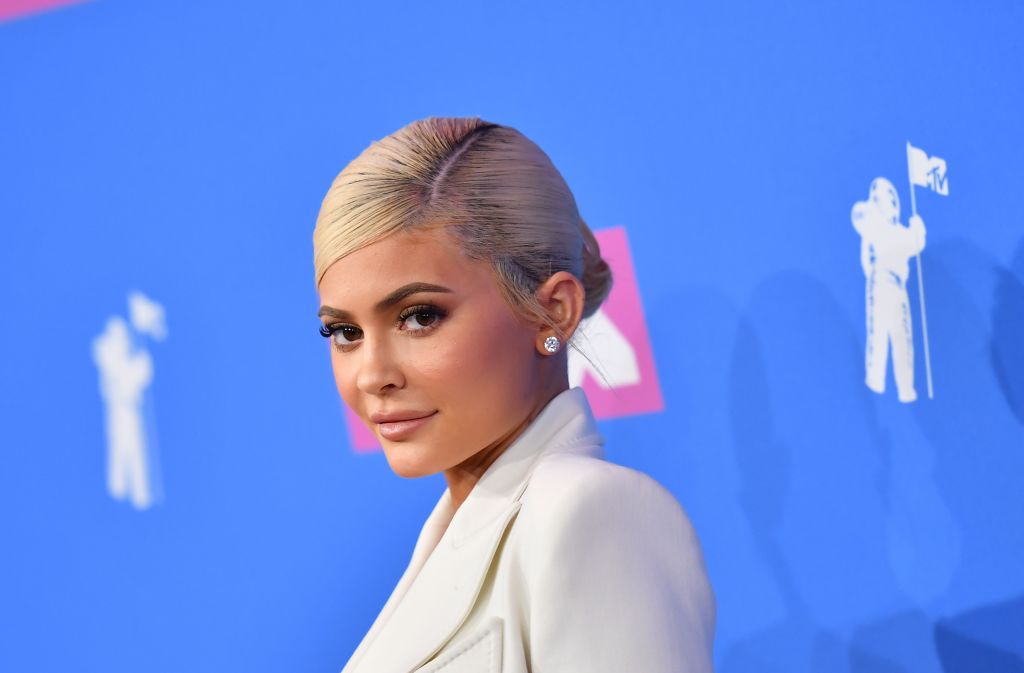 Kylie Cosmetics was launched in 2015 (back then as Kylie Lip Kits) and its products became an instant hit. Fans everywhere were dying to get their hands on these beauty items and makeup gurus also had many good things to say about Kylie Cosmetics.
In 2018, it was reported that Kylie Cosmetics was worth almost $1 billion. Since Kylie Jenner herself owns 100 percent of the business, she quickly became the youngest billionaire in the world by 2019.
Rihanna launched Fenty Beauty in 2017
Two years after Kylie Cosmetics hit the market, Rihanna also debuted her makeup line, called Fenty Beauty.
Rihanna's goal was to create an extraordinary line of beauty products for different types of skin tones. What separated her line is how inclusive it is for women of color. According to Fenty Beauty's website: "Rihanna was inspired to create Fenty Beauty after years of experimenting with the best-of-the-best in beauty—and still seeing a void in the industry for products that performed across all skin types and tones. She launched a makeup line 'so that women everywhere would be included,' focusing on a wide range of traditionally hard-to-match skin tones, creating formulas that work for all skin types, and pinpointing universal shades."
As a result of this dedication, Fenty Beauty is lauded as one of the most inclusive brands on the market. While other companies, such as Kim Kardashian's KKW, has received criticisms for having only a small amount of foundation and concealer shades that do not cater to many customers with dark skin, Fenty Beauty launched with 40 shades of foundation and has since added ten more to its collection. And, according to Rihanna, she and her team still have plans to release even more colors in the future.
Thanks to the influence of Fenty Beauty, other big names in the beauty industry, such as Dior and CoverGirl, are now realizing that embracing diversity is extremely good for business. They followed in Rihanna's footstep and launched 40 shades of foundation as well.
Fenty Beauty is now worth $600 million
Within the first week of release, Fenty Beauty products were reported to have made $100 million in sales. Less than two years later, Fenty Beauty is now worth around $600 million.
With the way things are going, it seems that Fenty Beauty will continue to grow in the future and is on its way to being worth $1 billion.
Unlike Kylie Jenner, however, Rihanna does not actually own 100 percent of her company. She collaborates with French conglomerate LVHM (also known as Louis Vuitton Moët Hennessey), so it is reported that she only earns 15 percent of Fenty Beauty while LVHM owns 50 percent.
Given the fact that Rihanna only owns a small percentage of Fenty Beauty, it will be a long time before her own net worth hits the $1 billion mark. However, Rihanna seems to have made it clear that she is not just doing this for the money and it's actually important to her that the fashion and beauty industries are inclusive places for many different women.
Despite all this, though, Rihanna has a net worth of $260 million from her successful singing career as well as other endeavors she partook in throughout the years. Not to mention, her primary career path is her music career.