Is Rob Kardashian Subtly Making His Comeback to 'Keeping Up with the Kardashians?
It's been a few years since we last saw Rob Kardashian in the public eye, but it seems as though that is now starting to change.
It has been reported that Kardashian has been making some necessary changes to his life and couldn't be happier with the progress he's made thus far.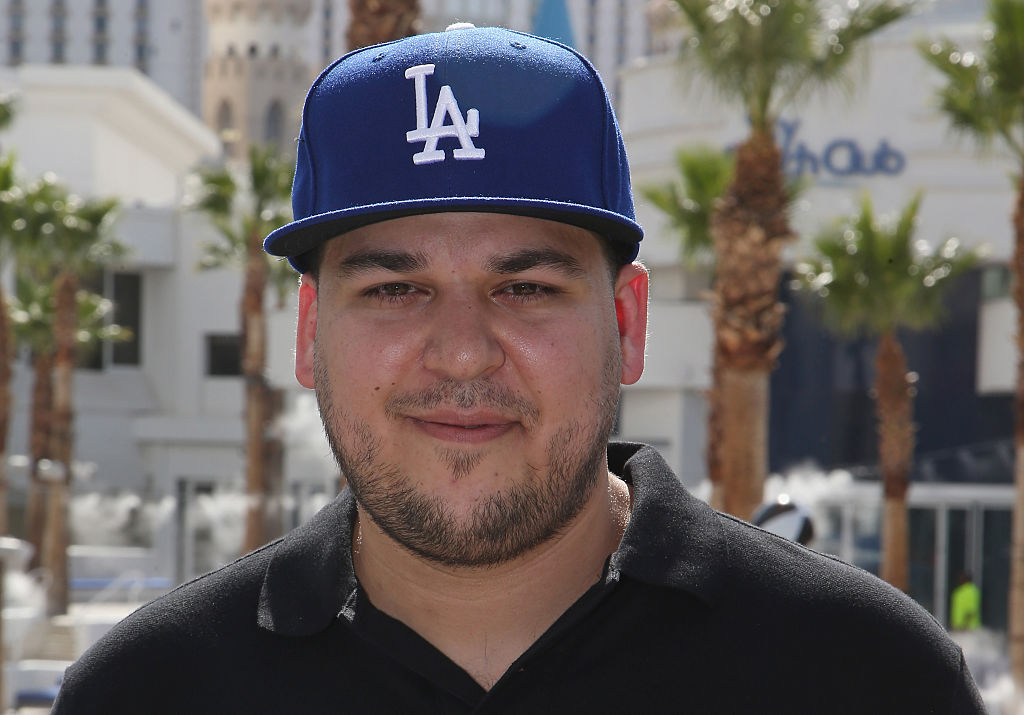 Now that the former television personality is moving forward in his journey of self-love and acceptance, does this mean he'll soon make his well-awaited comeback to Keeping Up with the Kardashians?
Kardashian is working toward becoming a better version of himself
Three years after he completely went under the radar, Kardashian is now easing his way back into the spotlight.
The former reality star has kept a low profile ever since his spin-off series, Rob & Chyna, was canceled back in 2016. Since then, Kardashian has remained out of limelight and hasn't really been mentioned in the media, until now.
This past week, the notoriously private star finally made his well-awaited comeback to the public eye and many people can see just how much he's changed.
Kardashian first shared a photo of himself and his mom, Kris Jenner, at the family's Halloween party. He was then spotted attending Kendall Jenner's lavish birthday/Halloween bash and even posed alongside his two younger sisters for a quick snapshot.
After the photos surfaced, many people could see that Kardashian is now in good place physically and mentally.
We can even tell that he's been working hard to maintain his overall health and sources are now confirming that to be true.
According to E! News, the Arthur George designer has been focused on getting his life back on track and is starting to see progress.
"He has cut down fast food and has completely changed his diet," an insider shared. "He also stopped drinking, which is really helping him. He is feeling a lot better and seeing results."
The insider then added, "He is also exercising again and working out with a trainer. He gets together with friends to play basketball at his home court and has fun with that too."
Is he ready to appear on 'KUWTK' again?
Now that Kardashian is in a much better place mentally and physically, we can't help but wonder if he's considered making a comeback to his family's reality series?
After going from a staple on the show to a minor character, Kardashian went from appearing in every other episode to completely falling off everyone's radars.
After welcoming his daughter, Dream, in 2016, the former reality star was more focused on being a hands-on dad as well as his health rather than his family's show.
Seeing as though he is now "feeling better about himself" and has embraced a much healthier lifestyle, there is no telling where Kardashian stands with KUWTK.
While it may seem as though his is subtly making his comeback to reality tv now that he's been spotted in the public eye again, we really aren't sure what to expect.
Although the series made him a prominent figure in pop culture, we're pretty sure Kardashian isn't rushing to make his comeback to the show.
While there is the possibility that he will one day, Kardashian will just continue living his life away from the public eye for the time being.