Will Samantha Markle Ever End the Royal Drama?
It seems that every time we turn around, Samantha Markle, the half-sister of Meghan Markle, is finding ways to create even more drama for the Duke and Duchess of Sussex. Whether it's her negative comments about Meghan's strained relationship with her father, or claiming the Duchess is "selfish" or "heartless", Samantha constantly keeps herself in the news with interviews and social media posts about her sister.
This leaves many fans wondering what exactly it will take for Samantha to put an end to all of the drama she has been causing for Meghan and her husband, Prince Harry.
What is Samantha Markle trying to accomplish?
A lot of people are speculating as to what Samantha is trying to accomplish from causing all of the drama. It has been said that she is earning significant amounts of money for giving interviews, and she is even writing a tell-all book about her sister. Many of Meghan's supporters are left pondering as to whether Samantha is looking for attention, or if she perhaps feels that keeping the drama going will cause Meghan to contact her, giving them the chance to repair their broken relationship.
Is she trying to get Meghan to contact their father?
It's no secret Meghan has been estranged from her father, Thomas Markle, since before her wedding in May 2018. While it's not known what is said between Meghan and Harry privately regarding the matter, Samantha has been quite vocal about the fact that she feels Meghan should call Thomas and have a heart to heart talk. While most people are aware of the fact that Meghan recently wrote Thomas a letter detailing her feelings, it could be that Samantha is trying to get Meghan to contact her father by phone or even go visit him at his home in Mexico.
Is Samantha just looking for fame?
Perhaps Samantha Markle is just looking for a way to stay in the headlines! The world simply adores Meghan, and they support her amid all of the drama she is currently experiencing. Samantha knows that as Meghan's sister, there will always be reporters who are willing to interview her and that her social media posts will make their way to Kensington Palace. It could very well be that this is her way of making a name for herself, even though it is deeply hurting her sister, and most likely, Prince Harry as well.
Maybe Samantha is jealous
Meghan has quite the fairy tale life, and all of the drama could simply be a result of pure jealousy. After all, most people don't get the chance to fall in love with and marry a prince, live in a palace, and be part of one of the most famous families in the world! It's possible that all of the drama boils down to nothing more than Samantha being envious.
When will it stop?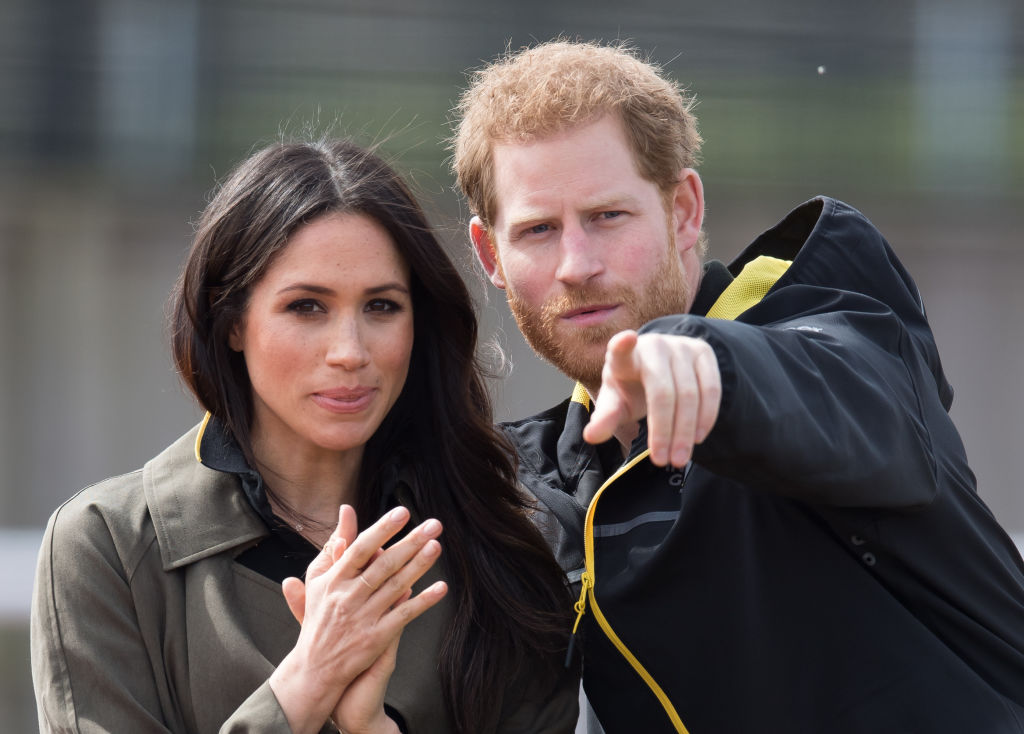 Many fans are hoping that once Meghan gives birth to her and Harry's first baby, Samantha will put an end to the drama. Hopefully, she will do just that, so Meghan and Harry can enjoy this amazing time in their lives without any unnecessary stress. It could be that Samantha is looking to get any sort of response from Meghan herself, which so far, hasn't happened. Most people are hoping the drama will come to an end quickly. Only time will tell exactly what Samantha is trying to find. Hopefully, she will find a way to bury the hatchet.