Will Sarah Ferguson Always Be an Outsider in the Royal Family?
Sarah Ferguson, known as "Fergie" to fans of the royal family, has consistently ranked as one of the most popular royals, year after year. Even though her marriage to Prince Andrew, Queen Elizabeth's third child, ended many years ago, the two have remained close.
In fact, recent speculation holds that the former couple could be getting back together. Read on to get the full scoop behind Prince Andrew and Ferguson's relationship, and how the remaining members of the royal family feel about the possibility of a renewed romance between the two.
How long were Sarah Ferguson and Prince Andrew married?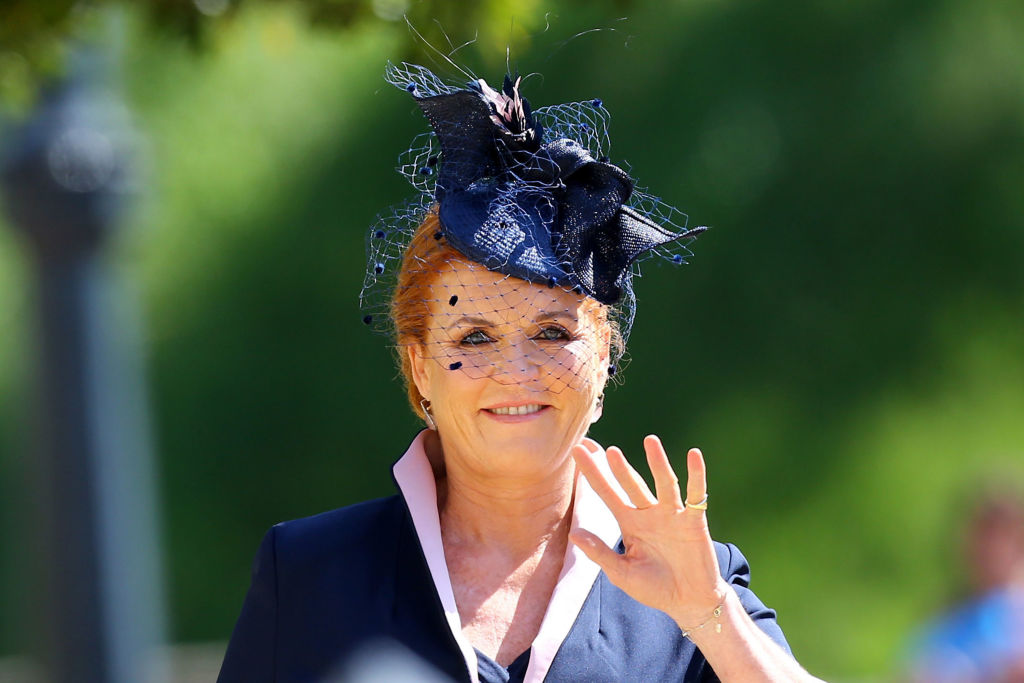 Prince Andrew and Ferguson go way back — all the way back to 1969 when they first met as ten-year-olds. According to a close friend of Ferguson's, the two knew that they would be married, even then. However, it wasn't until 1985 that the pair started dating.
In 1986, they got engaged. Prince Andrew's choice of a bright ruby engagement ring to compliment Ferguson's red hair made front-page news all over the world. Their July 1986 wedding was considered the highlight of the year. Thousands of well-wishers gathered outside Buckingham Palace to witness the couple's entrance.
In 1988, the couple welcomed their first daughter: Princess Beatrice. Merely two years after the birth of Princess Beatrice, Ferguson gave birth to their second daughter: Princess Eugenie. Sadly, their marriage was short-lived.
In 1993, the couple announced that they would be separating. Prince Andrew's royal commitments and much time spent away from home were thought to be the main reasons for the split. In spite of the announcement, their divorce would not be final until three years later, and speculation that they were still together continued all throughout this time.
Are Prince Andrew and Sarah Ferguson back together?
Following their divorce in 1996, Ferguson and Prince Andrew continued to make many public appearances together, including family trips with their two daughters. The two have remained very close. And even though Ferguson went on to carve out her own career and identity, separately from the royal family, there's little doubt that Prince Andrew still feels very strongly about his ex-wife.
In the past several years, Ferguson and Prince Andrew's appearances together have grown more frequent, and many believe that the two are on the edge of announcing that they are "back on." Ferguson, herself, revealed in a recent interview that she and Prince Andrew are "bigger than friends." Still, according to a new report, some royal family members are less than thrilled with the idea.
How does the royal family feel about Sarah Ferguson?
Reportedly, Queen Elizabeth II is slowly warming to the idea of Prince Andrew and Ferguson starting their romance fresh. Her husband, Prince Philip, isn't keen on it. BestLife reports that Prince Philip does not approve of the relationship and still holds some resentment towards Ferguson for some of the past tabloid stories related to her, including, of course, the infamous toe-sucking scandal in the early 1990s.
While Prince Philip and Ferguson might have been on good terms once, the pair have reportedly had bad blood ever since the separation. It could take a lot to get Prince Philip to open his mind to the idea of a reunion between his son and former daughter-in-law. Therefore, even if the queen herself approves, Ferguson has at least one other major hurdle to cross before she could be accepted back into the royal family's good graces.