Will 'Saturday Night Live' Ever End?
For generations, Saturday Night Live has been a major part of life for most people in this country. Every week, we would tune in to see the funny skits, celebrity guest host, and the hottest musical performances. This iconic comedy-sketch show is where a lot of A-list comedians got their big break.
Lately, however, many fans have been thinking that the show's quality has gone down a bit. From awkward hosts to jokes that are sometimes confusing and just not funny, the entire show just doesn't seem to have the same feel that it used to.
Given the fact that show seems to have been on for forever, many people are starting to wonder if the executives of the iconic NBC hit show will ever decide to close the curtain on Studio 8H for good any time soon.
Even though the atmosphere of the sketch show may have changed over the years, it still has a very loyal fanbase. So, will the show ever end, or will it continue on until the end of time?
How long has 'Saturday Night Live' been on the air?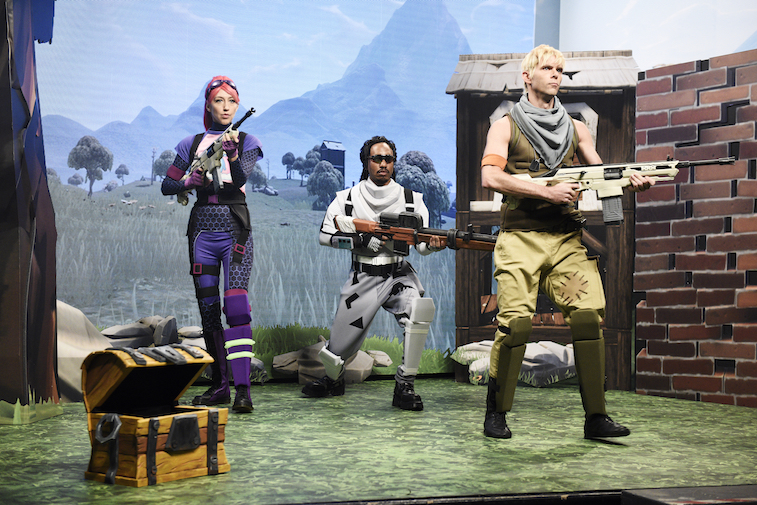 On October 11, 1975 (43 years ago), the country was introduced to a comedy variety show that was unlike anything anyone had ever seen before. Sure, there had been comedy sketch-shows around before SNL (anybody remember Hee Haw?) but the fact that this show chose to have a different big-named celebrity on as a guest host every week was a revolutionary idea back then.
Between watching John Belushi wielding a sword at the Samurai Hotel and watching Dan Aykroyd introduce some of the most hilariously awful ballet dancers, this show seemed to have something for everyone.
When the show first came out, it was called NBC's Saturday Night, but they changed the name to Saturday Night Live in 1977. The show has been an influential part of pop culture for the last four decades.
It has produced some of the funniest comedians that the world has ever seen. Some of the SNL skits have been so funny that they have even been made into movies.
What famous comedians got their start on 'SNL'?
Throughout the years, several SNL comedians have come and gone. Some of those comedians that left Studio 8 became some of the biggest names in the comedy industry.
John Belushi and Chevy Chase were the first members of the original cast to leave the show in order to pursue a profitable movie career. As the SNL seasons continued, the show was recognized for creating even more A-list celebrities. Mike Myers, Tina Fey, Chris Rock, Will Ferrell, and Eddie Murphy are just a few of the other big-named celebrities that came from the SNL cast.
How 'Saturday Night Live' impacted the movie industry
Over the years, there have been so many SNL skits that were an instant hit with fans. When fans start asking for more than just a few five-minute sketches of their favorite characters, the show's creator, Lorne Michaels, came up with a solution: Turn the sketches into full-length movies.
So far, there have been 11 different movies made that were based on different SNL skits and most of them came out in the '90s. A few of the more popular movies include Wayne's World, A Night at the Roxbury, and The Blues Brothers.
Will 'Saturday Night Live' ever end?
Like any long-running show, SNL's ratings have always seemed to be on a crazy roller coaster ride. Even though the show sometimes may catch a little slack for being "too political" at times, this has still been one of the highest-rating and longest-running shows that the country has ever seen.
Being that it has been so influential in many aspects, and has been such a big part of so many lives, there is a good chance that this show will continue to hang around for a whole new generation to enjoy as well.