Will Smith and Ang Lee Watched 'Fresh Prince' Episodes Together
Gemini Man stars Will Smith in both lead roles. First, he plays Henry, an assassin ready to retire at 51. Then, he plays Junior, a clone of Henry's, age 23, sent to assassinate Henry. The latest in cinematic technology allows him to play himself at the age when he was the Fresh Prince. Ang Lee directing him helped too.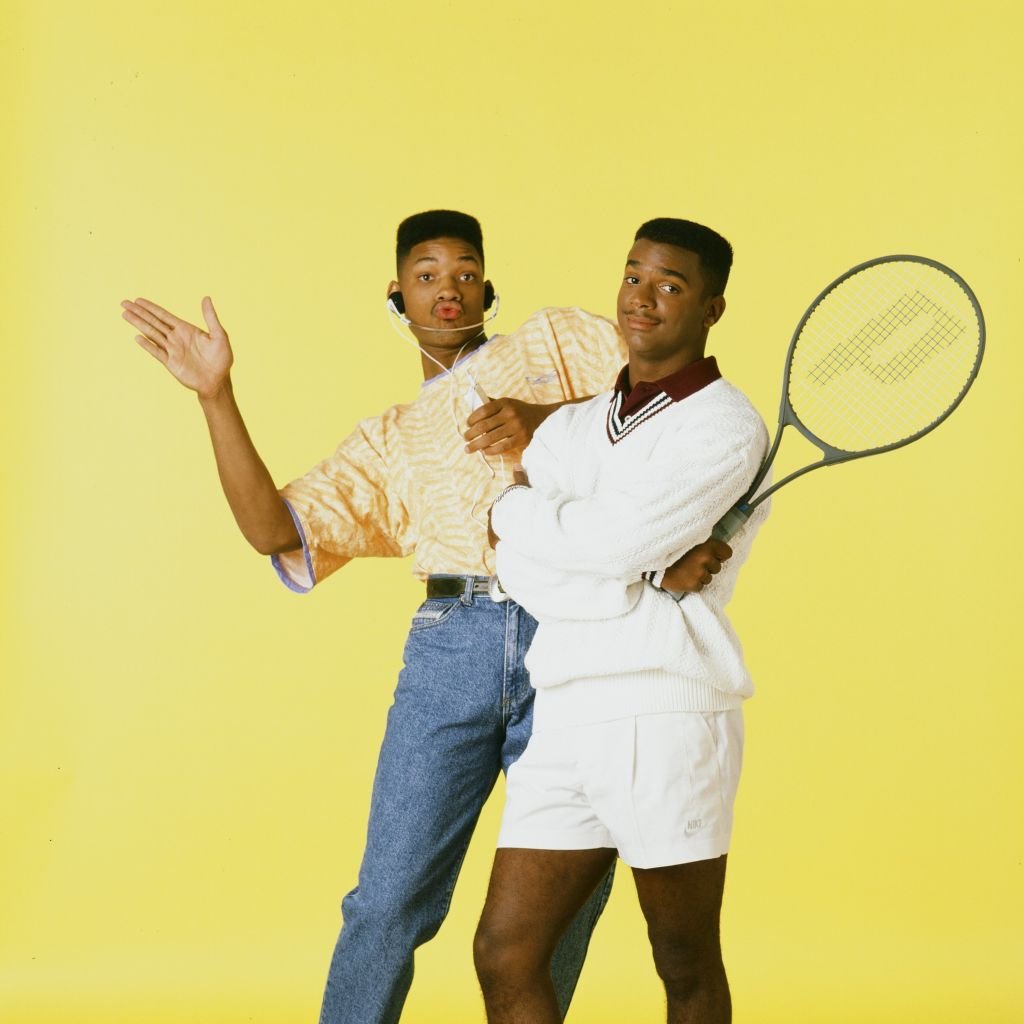 Smith was at the press conference for Gemini Man today and he discussed how Lee directed him to play Junior. It involved clips from some of Smith's biggest hits early in his career including his TV sitcom, The Fresh Prince of Bel Air. We'll have more with Smith, Lee and the artists behind Gemini Man next week. Gemini Man is in theaters Friday, October 11.
Ang Lee was Will Smith's most stressful audience
Will Smith has always been a crowd-pleaser, from his Fresh Prince rap albums to Fresh Prince of Bel-Air ratings, to movies like Bad Boys, Independence Day and Men in Black. Having Ang Lee scrutinize all his '90s work was nerve-wracking.
"We watched all of my original and was that fun?" Smith said. "No. It's no fun at all with Ang Lee up on the edge of his chair watching everything you've ever done, every moment and breaking it down and describing it. I wouldn't say that was fun."
The performances Ang Lee chose for 'Gemini Man'
Ang Lee was very specific about which Will Smith he wanted Junior to be.
"What was really great that Ang did is before we even met, he had gone through all of my filmography and he grabbed things," Smith said. "He grabbed Fresh Prince. He grabbed Six Degrees of Separation, Bad Boys, Independence Day and Men in Black. He grabbed the scenes and he was sort of walking me through moments."
Ang Lee did not choose the very special episode of 'Fresh Prince' though
Smith's most dramatic early work may be the episode of Fresh Prince of Bel-Air where Will's father (Ben Vereen) comes to visit, only to abandon him again. That sort of dramatic gravitas seems appropriate for Junior, but that's not where Ang Lee was going.
"No, he didn't pull that one," Smith said. "With The Fresh Prince, I think Ang found it more interesting to show me what not to do."
Six Degrees of Separation was a turning point as a film leading man and Bad Boys as an action hero.
"He would say, 'I love very much what you've done in this moment here in Six Degrees of Separation. In Bad Boys, this one was good but don't ever do this on Gemini Man,'" Smith said. "So we sort of created a language of the old characters and the moments of what he was trying to capture."
Ang Lee showed Will Smith his work in a whole new light
Smith's successful career shows he was doing something right. However, having a director like Ang Lee reframe his early work as the guide to a new character like Junior showed Smith himself in a new way.
"In terms of it being a film school environment it was fantastic," Smith said. "I grew as an actor and as a human for the time that I was able to spend with such an incredible artist in that way."