Will Smith on What He Learned Watching Robin Williams as Genie in 'Aladdin'
Will Smith – comedian, actor, musician, and the iconic star of the Fresh Prince of Bel-Air – is soon to take on the beloved role of Genie, a character virtually immortalized by Robin Williams. According to Entertainment Tonight, Will Smith admitted to feeling "terrified" to play this role. After facing harsh reviews upon releasing the first trailer, Disney had to get it right the second time around.
Considering Will Smith was the focus of the viewers' backlash, the second trailer showed more of Smith. By showing Smith singing "Friend Like Me" and cracking jokes, the second peek at the film brought a more encompassing view of the character forward.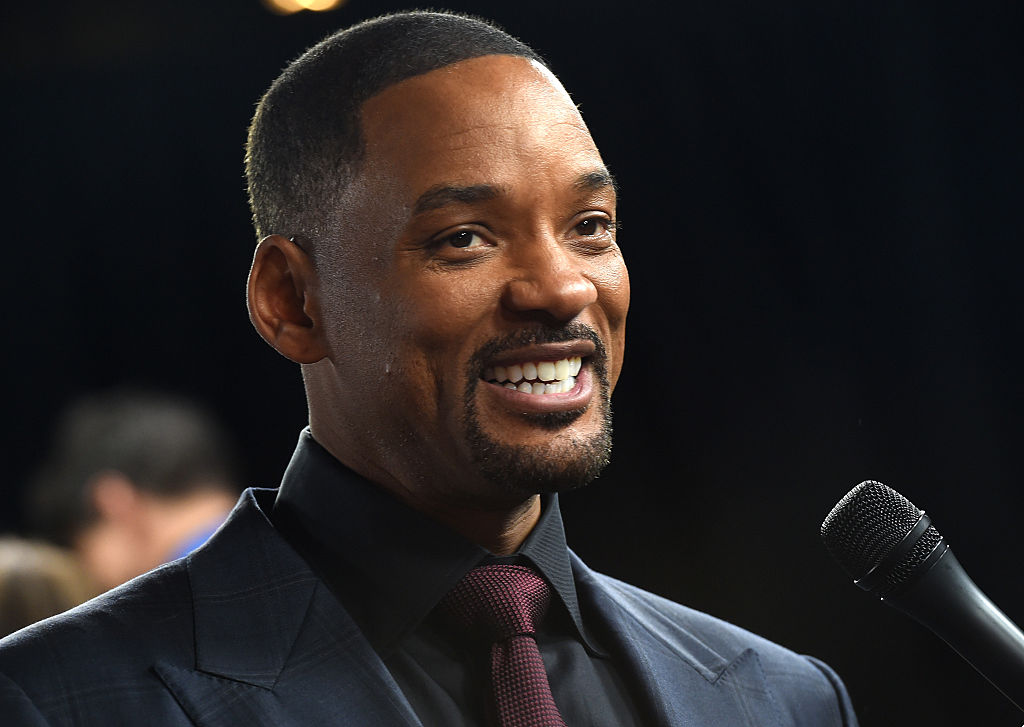 As far as social media can tell, it looks like the most recent trailer was a success. Of course, however, there will always be people trampling over others to reach the frontline and spew criticism. This is Genie we're talking about; the expectations are high.
The man in the hot seat, Will Smith, sat down for an interview with Entertainment Weekly to discuss the role, what he brings to the character, and how he plans to pay homage to Robin Williams, while still creating a unique and modernized Genie.
What Will Smith learned from watching Robin Williams play Genie

Will Smith, struggling to find any "meat left on the bone" when it came to Genie, told Entertainment Weekly:

"…After I watched the movie a few times, I saw where Robin Williams infused the character with a timeless version of himself, so I said to myself, "What if I just infuse the character with a timeless version of myself?" And then that opened up for me… hip-hop, it opened up fashion."


Entertainment Weekly
Will Smith, after noting that Robin Williams incorporated his own identity into Genie – transforming Genie into an animated amalgamation of the personas he embodied throughout his career – Will Smith found his evasive, yet simultaneously obvious, answer.
Smith had to be himself; thus, he brought what he knows best to the role: 90s culture and hip hop. Simply put, Will Smith took Robin Williams' approach and applied it to himself.
Explaining Will Smith's version of Genie

Will Smith's version of Genie, as far as the trailer can show, is musically polar to the original character. When speaking of the two Genies, Will Smith explains how both characters relied on their respective eras to capture a character who had been "forward and backward in time," according to Entertainment Weekly, Smith stated:

"What made the Genie special is that even though he was in a period piece, the Genie had been forward and backwards in time, so because the Genie knew all things from all time, the references and the way that he spoke and the energy that he brought to the character was of a specific era of Robin Williams. I wanted to do that and I really picked that period, the 1990 to 1996 period of what people most remember of the arc that I had created and tried to build a character that lived in that time and space, so it felt nostalgic but also new."


Entertainment Weekly

Will Smith is inherently tied to 90s culture; thus, bringing the 90s to Genie was a very shrewd choice. Smith likely assumed that audiences would appreciate this approach, as it would be both nostalgic and fresh: fresh in terms of Genie, but humorously referential in terms of Smith's career. And, by relying on Williams' idea, Smith pays homage to the original actor at the same time.