Will Tarek El Moussa's New HGTV Shows Cover His Dating Life?
Tarek El Moussa of HGTV's Flip or Flop has been in the public eye for many reasons over the past few years. Battling recent health issues, and going through a highly publicized divorce with ex-wife and business partner Christina Anstead, El Moussa is now focused on creating new programming for the network as well his most important role as the father of his two kids, Taylor, 8, and Brayden, 3. He recently spoke about his upcoming projects, recent announcement of his new show Flipping 101 w/Tarek El Moussa, and if his dating life will be included in the content.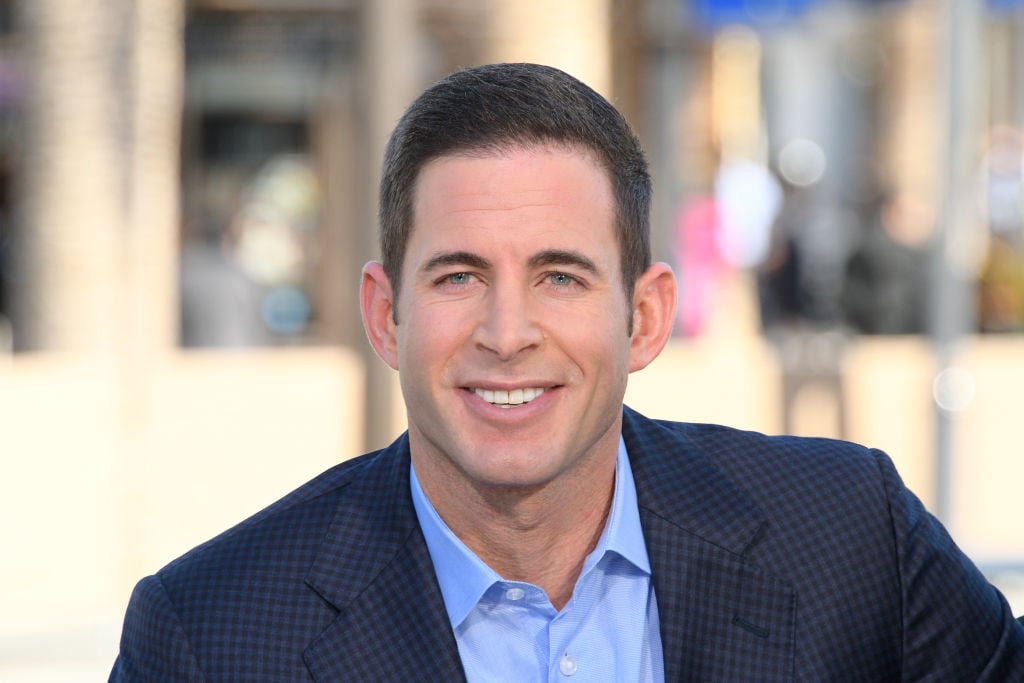 A personal look
According to Entertainment Tonight, HGTV just announced that El Moussa is getting his own show on the network, entitled Flipping 101 w/Tarek El Moussa. Also set to premiere in August is the new digital series Tarek's Flip Side, that will air on HGTV.com and also be available on the HGTV app, HGTV Facebook, and the network's YouTube channel, according to People. As described in a release from HGTV, the show "takes viewers behind the scenes after the TV cameras stop rolling, giving fans a glimpse of Tarek's personal life."
With an inside glimpse of El Moussa's life as a single dad, the show clearly exhibits his main priority in his life. "I can say without a doubt in my mind, I am one million times a better person than I ever would have been if I didn't have my kids," he said, according to People.
When asked in an interview with SheKnows if he was hesitant about sharing his personal life, El Moussa responded, "My personal life has been opened up like nine million times, and a lot of the times it was opened up, it was negative things. I was very excited to really show everyone what I'm all about, what my life's all about — the real me. I'm just kind of an everyday guy… I am an open book and I think people will get an opportunity to kind of see how I really am outside of Flip or Flop."
Dating life
El Moussa's ex-wife Christina has been in the spotlight with her new HGTV series Christina on the Coast, as well as her recent marriage to Ant Anstead and news that she is expecting a child with her new husband in September.
Though his ex has moved on and enjoying a new marriage, El Moussa isn't in a rush. When asked in the SheKnows interview if his new digital series will feature him going on dates, he replied, "No, because I'm just not there yet, in a personal place to take on that challenge of falling in love again because that sounds like a big mountain to climb."
Finding love again may not be his priority at the moment, but El Moussa definitely has a focus. "Right now, I'm just putting all my love towards my kids and every extra ounce of energy I have goes towards building my brand and just becoming better at who I am," he told SheKnows. "I'm sure one day when the dust settles, I might get lonely and look for someone."
Mentoring other flippers
In the SheKnows interview conducted earlier this month, El Moussa had discussed his hopes for getting the show where he mentors aspiring house flippers. "There's no name; I shot the pilot episode — which the reviews I've been getting are very, very good. I think there's a good chance you might see a series," he said at the time. Now that Flipping 101 w/Tarek El Moussa has been greenlighted, El Moussa said in a statement, ""Now I get to help first-time flippers learn the ropes, find the best property deals and show them how to make the most profit on their investment."
El Moussa talked to SheKnows about some of the mistakes rookies make in the house flipping business. "They pay too much for the house and they don't calculate all the costs involved on top of the construction," he said, also offering tips to succeed. "My key to success is if someone's putting in a 10-hour day, I'm going to put in a 20-hour day, which means I'm putting in twice as much time, which means I'm going to improve twice as fast."
The reality star has a passion for mentoring others in the real estate business, which is why he was pushing for Flipping 101.  "I love coaching. For me, the reason I'm successful is because I started being coached at a very young age," he told SheKnows. "I've always wanted to do this type of show and the opportunity came up and I jumped on it. Nothing sounds more exciting than to take someone that's new to real estate and flipping and giving everything I can to help them make a profit."