Will Teresa Giudice Divorce Her Husband When He Gets Out of Prison and Deported?
Teresa Giudice is a favorite on Real Housewives of New Jersey, so it's no surprise that fans were shocked when they found out that the mother of four was going to prison. It wasn't just her either. Teresa and her husband, Joe Giudice, both got caught up in a financial scandal that resulted in prison time and huge restitution fines.
In 2013 the Giudice's were both charged with conspiracy to commit fraud. Not only did they lie about their income for loans; they lied about their newly acquired fortunes when filing for bankruptcy. The icing on the cake — several years of unfiled tax returns when Joe was pulling in at least $1 million.
Recap: Teresa and Joe Giudice's ruling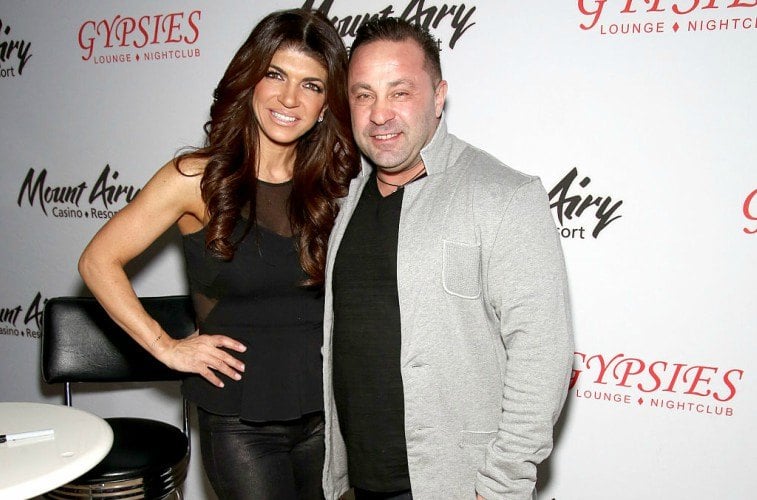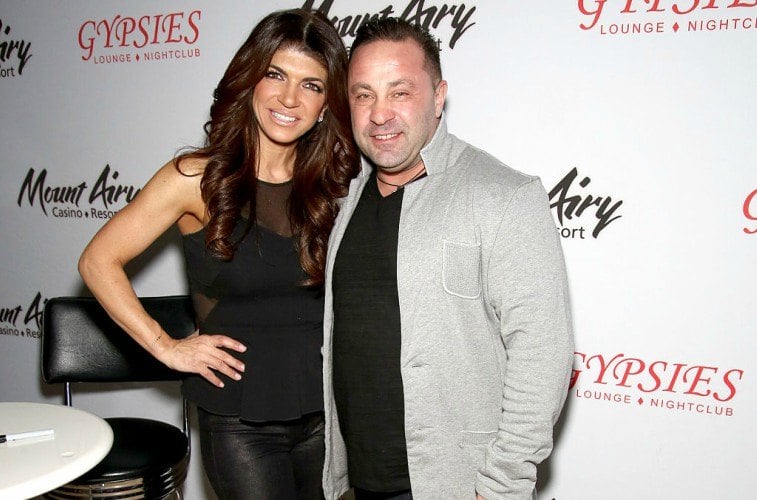 Teresa was sentenced to 15 months in the slammer while Joe got the short end of the stick with a 41-month sentence. The couple also had to pay a whopping $414,000 in restitution. Between their jail time, legal fees, and restitution the two are no longer rolling in dough. Now they are in massive amounts of debt with more financial troubles on the horizon.
Joe Giudice is getting out of prison soon
Thankfully Joe's number is almost up, and he'll be getting out of prison soon. The couple staggered their sentences so that someone could remain home with the girls throughout the ordeal. Out of the 15-month sentence, Teresa was able to serve 11 months due to good behavior. As soon as she made it back home safe and sound, Joe began his time. That's where he's been ever since.
During his first week behind bars, Joe managed to get five months shaved off of his sentence. Now his release date is set for March 14, 2019. While his stay was lengthy, he at least got to look forward to visits from his gorgeous wife and daughters. Now he'll finally be able to be at home with family, or will he?
How did the family react to Joe's deportation ruling?
When Teresa first learned about her husband's deportation both her and her daughters were devastated. In October 2018 a judge ruled that Joe would be deported once he finished his sentencing. The same month during a Real Housewives event, the forlorn wife asked for the support of her friends and fans. She also put an end to any rumors about her divorcing her husband. Teresa was determined to keep the family together.
While the threat of deportation is looming, Joe has already made moves to appeal the decision. But if the appeal doesn't work, what does deportation mean for the family?
Teresa might be moving on without Joe
While Joe is doing his best to stay in the only home he knows, family life is moving on without him. Gia just turned 18 on Tuesday, January 8th. Teresa spent a good chunk of the event taking pictures and videos of her daughters "sweet 18." She does pop up in a few photos, most of which she appears to be keeping her left hand from view.
However, in two photos her left hand is visible, but something is missing — her wedding ring. While some say she just happened not to have it on at the party, others say that it's a sign that Teresa's already moving on.
Are Teresa and Joe going to get divorced?
From cheating allegations to Joe being ordered to be deported to his native Italy, #RHONJ's Teresa and Joe Giudice have gone through a lot of ups and downs throughout their nearly 20-year marriage. https://t.co/lDIyaMrAZv

— Us Weekly (@usweekly) January 25, 2019
Fast forward to the RHONJ season 9 reunion and the tune certainly changed. Teresa did a 180, saying that the couple will go their separate ways in the event he is deported to Italy. Apparently, the reality star has been feeling conflicted when it comes to making the right decision, but this is where she ended it up, at least for now.
Initially, Teresa considered moving overseas with children to follow her husband. After discussing the possibility with her daughters, Gia, Gabriella, Milania, and Audriana, that dream went right out the window. There's no telling what the details were, but it seems that as a family, Joe included, they decided that staying in the U.S. was best for her and the kids.