Will That 'Beverly Hills 90210' Cameo Divide the 'BH90210' Reboot?
Fox's Beverly Hills 90210 reboot BH90210 is the gift that keeps on giving. They've already given fans all of the original cast members – Shannen Doherty, Jason Priestley, Jennie Garth, Tori Spelling, Ian Ziering, Gabrielle Carteris and Brian Austin Green – with a touching tribute to the late Luke Perry. Trailers promised other 90210 fan favorites and tonight's episodes welcomed back one of the big ones. If you haven't seen this week's BH90210, a spoiler warning for the big cameo.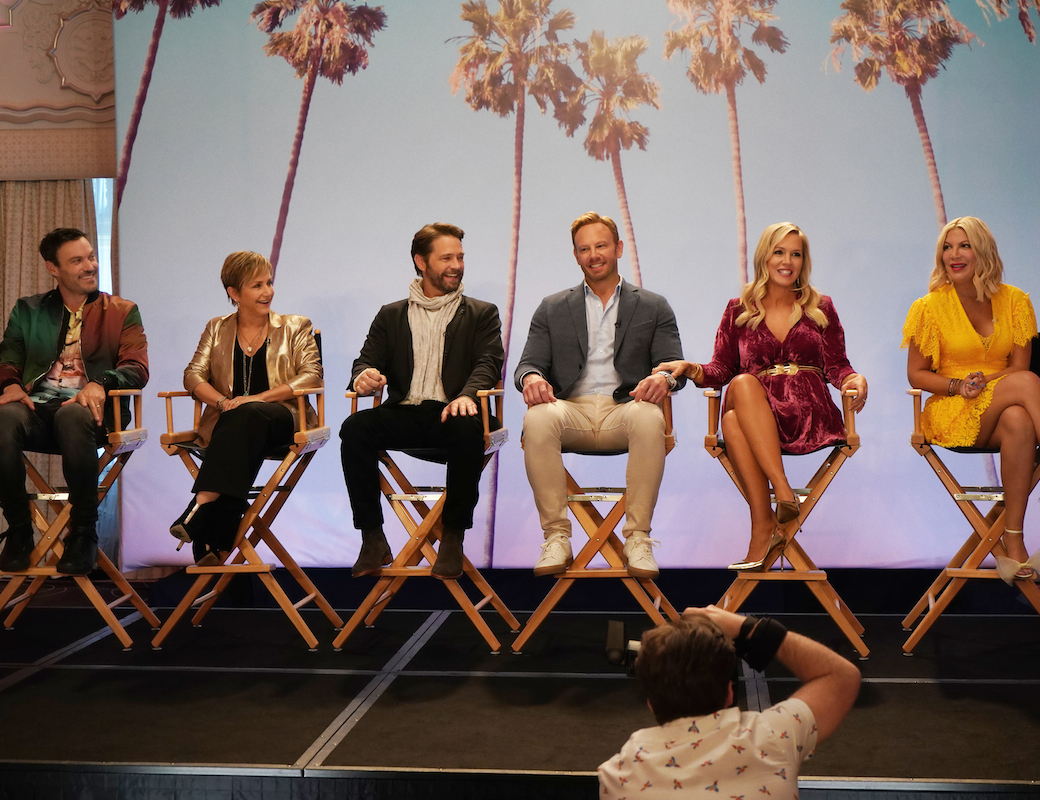 After Tori Spelling and Jennie Garth took a network meeting to pitch their Beverly Hills 90210 reboot within the actual BH90210 reboot, executives introduced another creative who would be joining them. Christine Elise returned, only in this version of BH90210 she's not only playing Emily Valentine, but Christine Elise herself. Elise was at the Fox party for the Television Critics Association and spoke about joining BH90210. BH90210 airs Wednesday nights at 9 p.m. on Fox.
Will the 'real' Christine Elise divide 'BH90210'?
Emily Valentine was a troublemaker. She dated both Brandon and Dylan, drugged Brandon and vandalized West Beverly. When the trailers featuring Christine Elise dropped, she saw the pro and con camps all over again.
"What's interesting for me is my character is sort of a polarizing one," Elise said. "So there's two camps on her. I was pleased to see that there was as solid a team in support of her as there was [against her]. It's the perfect sweet spot."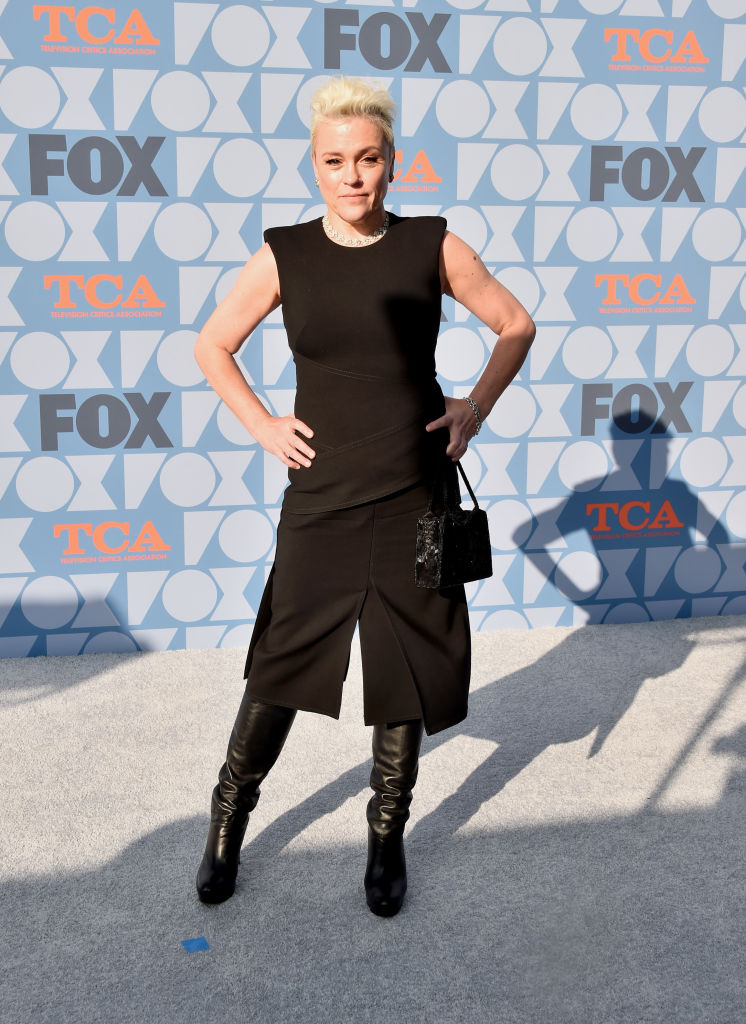 Although she's not playing Emily Valentine again, could this version of Christine Elise be just as volatile to the 90210 gang? 
"That has yet to be seen," Elise said. "I can't decide that. Fans do."
It's true Christine Elise became a filmmaker
The idea that Christine Elise could become an executive in charge of the Beverly Hills 90210 reboot is not that far fetched. Elise has written screenplays, directed a short and even written a novel. She is a multi-hyphenate.
"I wrote and directed a short film called Bathing &the Single Girl, a 10-minute long comedy short," Elise said. "I did 100 film festivals with it and then I wrote a novel based on the short film. The short film now works as a trailer for the book. I've dabbled almost everywhere and I wrote for 90210. I wrote a few episodes on the show back in the day."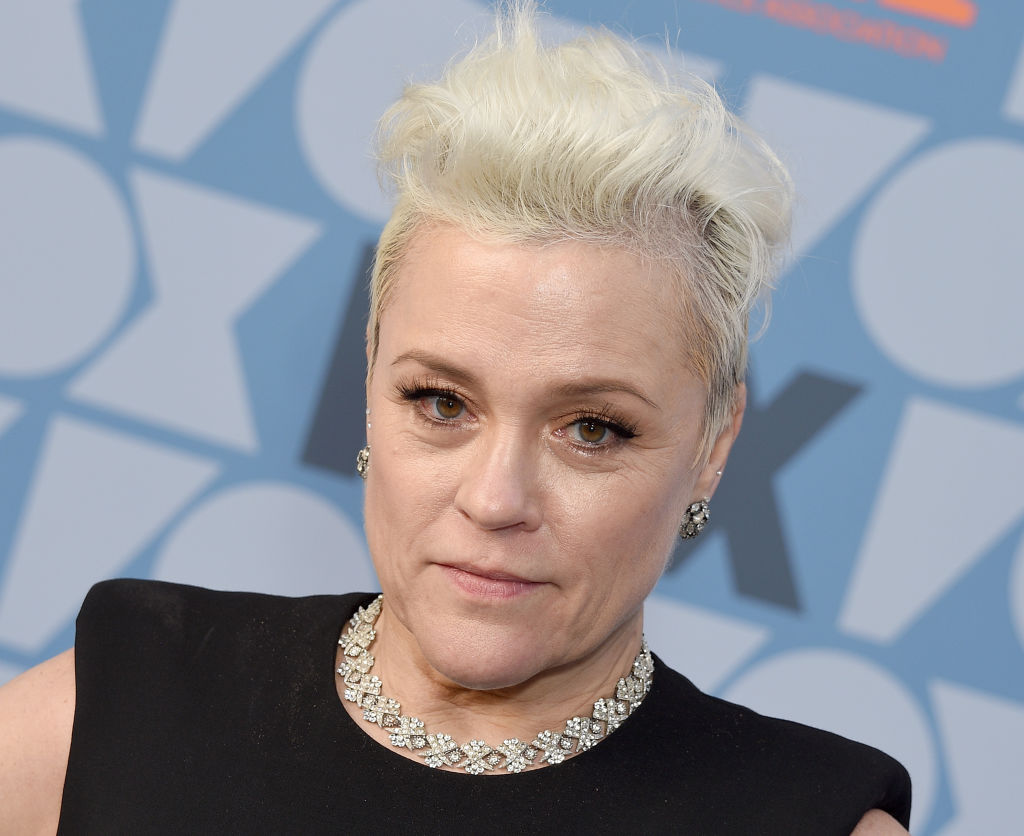 That's where the similarities end, though. The Christine Elise on BH90210 does not represent the real Christine Elise behind the scenes.
"No, this character is larger than life," Elise said. "Larger than my life. It's a fun one."
Christine Elise kept in touch with many 'Beverly Hills 90210' costars
Although Emily Valentine only appeared on 12 episodes of Beverly Hills 90210, she remained close with her costars. She had a reunion with Tori Spelling, Jennie Garth, Ian Ziering, and Brian Austin Green but it hasn't been long since she saw Jason Priestley.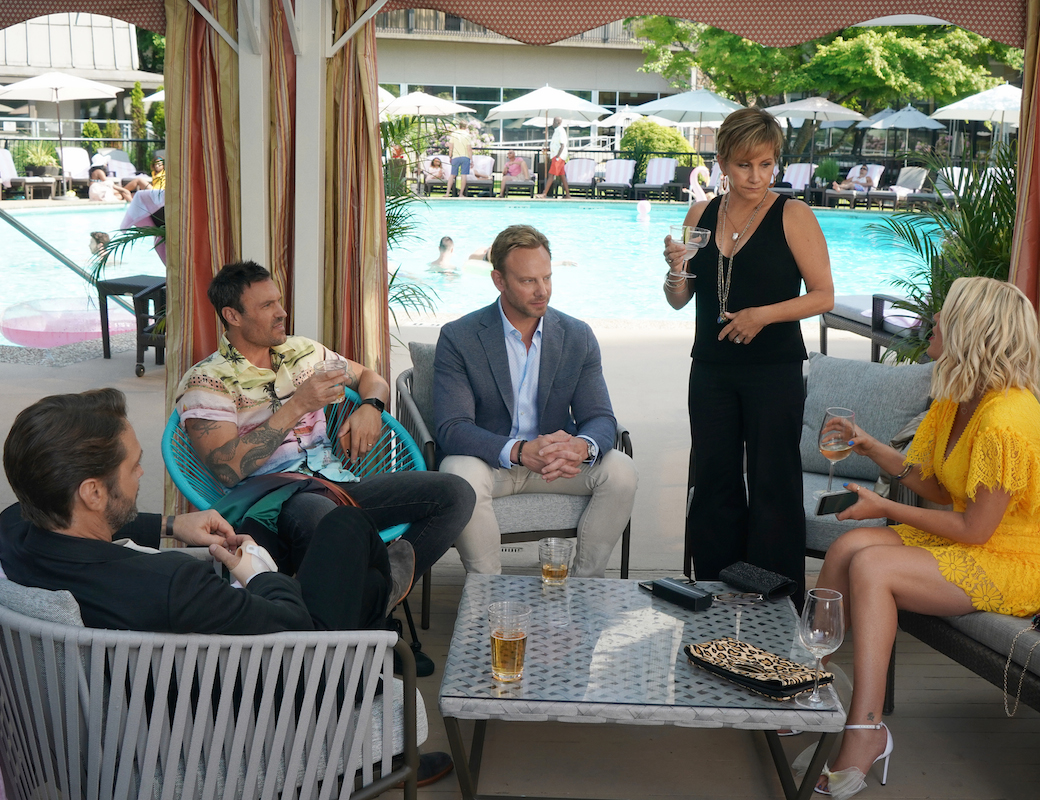 "Jason and I are really close," Elise said. "Jason's wife is one of my best friends. Jason's family is where I do my Thanksgiving, Christmas and New Year's Ever. They're my tightest family. So I see him all the time. I hadn't seen Tori, Jennie, Brian or Ian in a long time. I'd seen Gabby a bit here and there and I've seen Tiffani [Thiessen] a lot because Tiffani is close to the Priestleys too. The core of the gang, not for a good 20 years."
'BH90210' is Christine Elise's second reboot in a year
Before she even joined Beverly Hills 90210, Christine Elise was in the sequel Child's Play 2. She returned for a cameo in the latest sequel, Cult of Chucky. Now that Chucky is getting his own TV series too, it seems Christine Elise's '90s career is back. Maybe they'll reboot ER too!
"You don't even know because Chucky is a TV series this year," Elise said. "My two highest-profile jobs are both rebooting in the same [year]."