Will the Kardashian-Jenners Move to Wyoming With Kim Kardashian and Kanye West?
It's seemingly only a matter of time before Kim Kardashian and Kanye West pack up their Calabasas, California home, and move to Wyoming.
Over the past year or so, the Yeezy designer has frequently raved about the Cowboy State, and he's even bought a sprawling ranch there with enough space for his ever-growing family.
As he allegedly continues to make accommodations, fans might find themselves wondering whether the Kardashian-Jenners will also relocate. We're answering that here.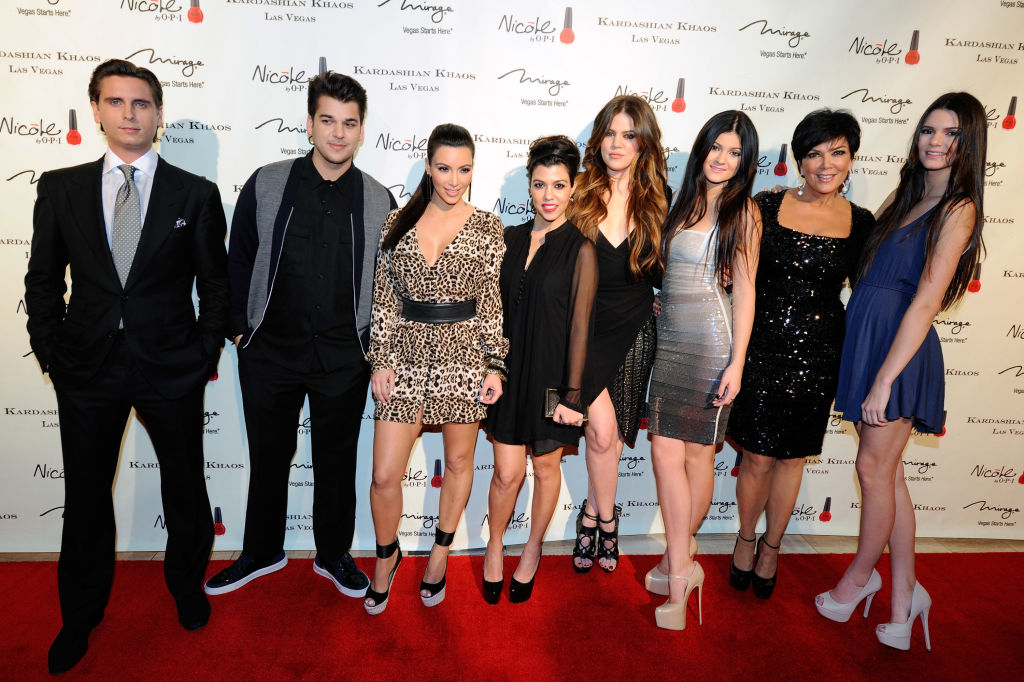 The ranch does have enough space for them
If the famous family does want to move, Kanye's ranch can practically house all of them.
People reported on Sept. 9 that the ranch, which is in Cody, Wyoming, is "a massive property with panoramic views of the surrounding Rocky Mountains [that] comes in at just over 4,500 acres."
TMZ added that the ranch has eight lodging units, a restaurant, an event center, a space for meetings, and two freshwater lakes, which are home to "monster trout."
However, the Kardashian-Jenners likely won't move to Wyoming
We say this because the KKW Beauty mogul doesn't intend to move there herself. 
Although Kardashian West told Vogue Arabia for its September issue that she hoped to relocate to Wyoming within 10 years so she could focus on her law career, it appears that she has since changed her mind.
"We love Wyoming," she told Jimmy Fallon on The Tonight Show in September. "It's always been such an amazing place. My husband did just buy a ranch there. His dream and his vision is to move there. I love L.A. So I envision summers, I envision some weekends."
A source made similar comments to People in a Sept. 12 report, saying that the reality star saw Wyoming "more like a vacation place."
"Kim is definitely not moving and living full-time in Wyoming right now," the insider stated. "Kim likes visiting Wyoming, but she sees it more like a vacation place. It's very quiet and private."
The source noted that the reality star does not like the "rustic living conditions."
"Every time they go, they enjoy it. But they are usually comfortable in luxury housing," the source continued. "The ranch only has simple housing. It's mostly cabins with no amenities at all. Kim just isn't a fan of the cabins."
But that's not to say that they won't travel to Wyoming at all
Kardashian West said in a Sept. 11 episode of Jonathan Cheban's Foodgod: OMFG podcast that she's even open to shooting a show in the state with one of her family members.
"I would do Kim and Khloé Take Wyoming," she told Cheban.
She said that a show Western state would make for great television, noting that she'd recently gone to "the cutest bar." The reality star added that she and her little sister "should take up a job in Wyoming."
We don't know about you, but we'd tune in for that.