Will the Media Treat Meghan Markle Differently Now That She's a Mother?
There are many advantages to marrying into the royal family. You get to meet interesting people, travel the world, and live in a castle. For most people, it's a dream that has zero chance of becoming a reality. However, Meghan Markle was able to make her dreams come true the day she met her real-life Prince Charming, and soon became the Duchess of Sussex.
Even though living the royal life does have some very nice advantages, there is also one big drawback to becoming a royal, and that is the media's scrutiny. Now that Meghan is a mother, will the media treat her differently?
The media's obsession with Meghan Markle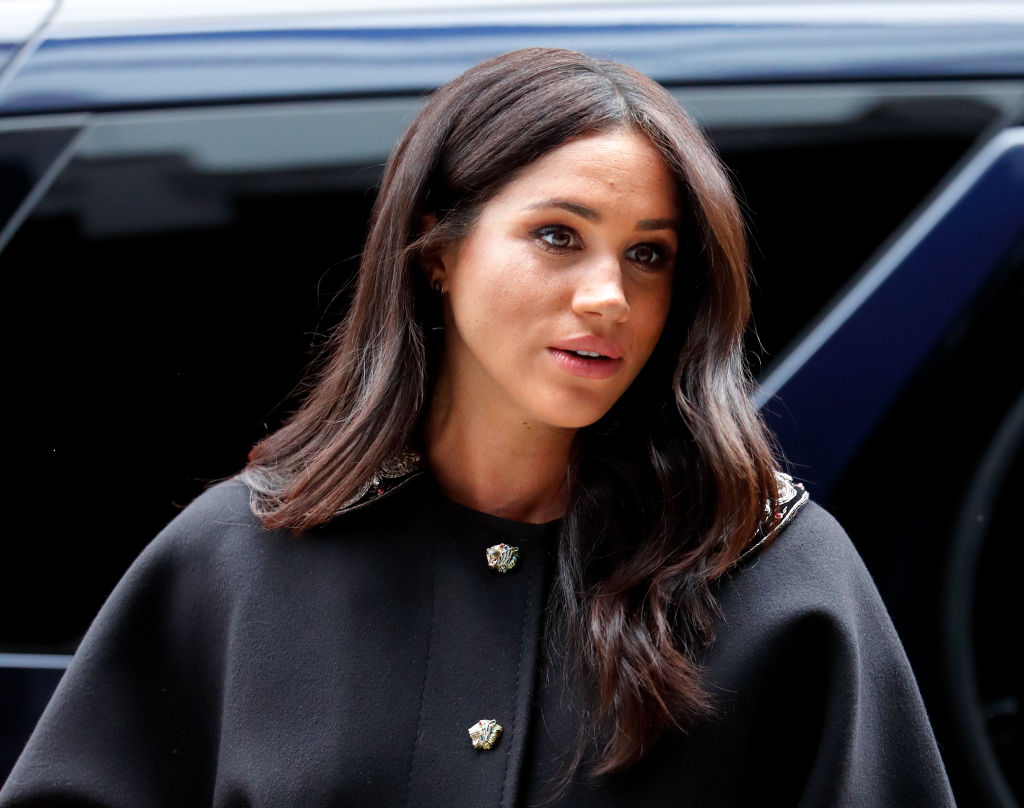 It seems like from the time Meghan started dating Prince Harry, the media has been following her nonstop. There is not a party, family function, or even a baby shower that she can attend without the media making some sort of comment about it.
At one point, the media's attention had gotten so out of hand while the two were dating, that Harry had the palace's Communications Secretary release a statement urging the media to back off.
The statement started off with the secretary letting the public know Harry is aware that many people all over the world have always been curious about his private life. "But the past week has crossed a line," the statement read. "His girlfriend, Meghan Markle, has been subject to a wave of abuse and harassment."
The statement then went on to say that he was very worried about Meghan's safety and "he knows commentators will say that this 'the price she has to pay' and that 'this is all part of the game.' He strongly disagrees. This is not a game – it is her life and his."
The statement was a sweet gesture at the time and showed just how much Harry cared about Meghan from the very beginning of the relationship. Since that time, the media's curiosity hasn't really died down any. Although, she does seem to have a tiny bit more privacy now that she has the protection of the royal guards and family to keep her safe.
Kate Middleton knows what Meghan Markle is going through
When Kate Middleton first started dating Prince William, the media was in a frenzy to find out everything they could find about the young woman. She was photographed every time she left her house and the media scrutinized everything from her choice of outfits to where she shopped.
In fact, when Kate and William were still just dating, William had to also issue a stern statement to the media, urging them to leave his girlfriend alone. "Prince William is very unhappy at the paparazzi harassment of his girlfriend," the statement read. "He wants, more than anything, for it to stop."
Will the media start treating Meghan Markle differently now that she is a mother?
Although the media's obsession with Kate was brutal at times, after she became a mother, their opinion of her seemed to soften. They were still very much curious about her life, but every time she was seen with her kids, she seemed to be praised for how good of a mother she was.
Kate and William still have a love-hate relationship with the media. They may have passed down their dislike of the media down to their children – their daughter, Charlotte, has stuck her tongue out at the cameras and has even told them they weren't coming into the church where her baby brother's Christening was held.
Being that the media's opinion of Kate seemed to soften after she became a mother, we are hoping the same thing happens to Meghan: On May 6, 2019, Meghan and Harry welcomed a beautiful baby boy into the world who weighed 7lbs. 3oz. at birth. Now that her precious son, Archie Harrison, has arrived, people should start to see the softer side of Meghan, which will hopefully make them not want to personally attack her character anymore.