Will 'The Rise of Skywalker' Be Daisy Ridley's Last Star Wars Movie?
Most people know that Star Wars Episode IX will be the conclusion of the Skywalker saga that began in 1977. But to hear Daisy Ridley tell it, will also most likely be the last Star Wars movie that she will appear in.
The actress who plays Rey was one of the breakout stars of the new trilogy, and many people thought that she might continue in future movies, but that doesn't appear to be the case. Although Ridley is not absolutely ruling out a return, The Rise of Skywalker will almost certainly be the end of the line for her as well.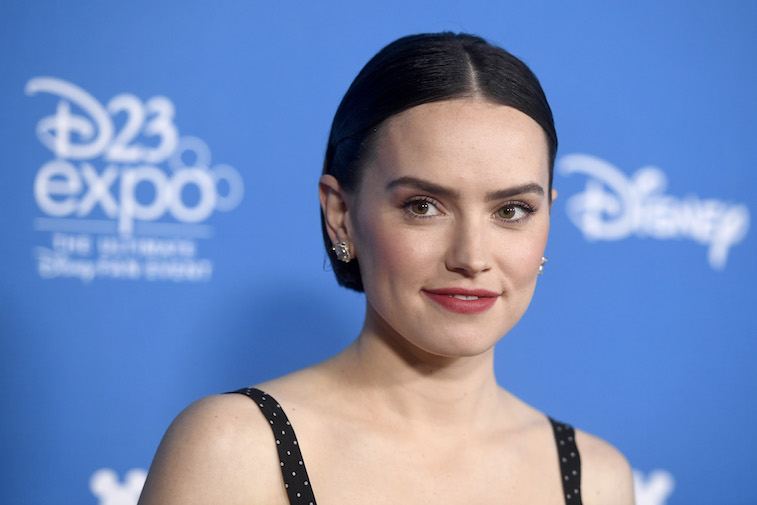 Is 'The Rise of Skywalker' the end for Rey?
Having been a part of the Star Wars saga for about five very intense years right now, Ridley is ready to walk away — not that she's necessarily eager to put it behind her, but because Rey's story will reach a conclusion in The Rise of Skywalker.
When Vulture asked her if she wanted to continue, she said:
"I can't actually imagine it right now. The ending to Rise of Skywalker … it's very satisfying. It felt like an end. I don't know what'll happen in however many years. There are so many characters in the Star Wars world who've never been explored. There's so much for the filmmakers to work on. So right now, I don't think so."
After Sean Connery made Diamonds are Forever in 1971, having made six James Bond movies, he swore he would never play 007 again, but he did 12 years later in the cheekily titled Never Say Never Again. Similarly, Ridley isn't saying never — but she's not predicting it either.
"But who could say, really? An opportunity might present itself. I love how the movie hasn't come out and people are like, "What about going forward?" [Laughs.] Right now, it feels like a really nice full stop on the Skywalker series," she said.
Rey was at the center of heated Star Wars debates
One of Rey's first lines in The Force Awakens was, "I'm no one." She seemed to be a scrappy woman trying to make the best of like on a desert planet, until she realized she was strong with the Force. It reminded fans of Luke Skywalker, and they made up their minds that Rey and Luke had to be connected somehow, if not by blood then by being pupil and teacher, as Luke and Yoda were.
Then The Last Jedi blew that all apart, with Rey realizing that her parents were no one special, just like her. Kylo Ren told Rey her parents were junk dealers who abandoned her.
Some Star Wars fans were furious, having made up their minds that Rey had to be some kind of chosen one. The thinking went that Last Jedi writer-director Rian Johnson ripped up the story arc that was planned and just did whatever he wanted.
JJ Abrams, who returned to direct Episode IX, insists this is not the case. IndieWire quoted him as saying "The story that we're telling, the story that we started to conceive when we did 'The Force Awakens' was allowed to continue," Abrams said. "Episode VIII didn't really derail anything that we were thinking about."
The debate around Rey's fate only intensified when new Rise of Skywalker footage showed a foreboding image of her that made it appear she would turn to the dark side.
What will happen in the 'Star Wars' future?
Disney had originally planned to put out one Star Wars film a year. That worked well at first, with Rogue One being even more successful than many people expected after it followed The Force Awakens. However, Solo came out only five months after The Last Jedi, and many attributed that short gap to Solo's disappointing box office grosses.
Lucasfilm enlisted Game of Thrones masterminds David Benioff and DB Weiss to helm a new Star Wars trilogy, but there's uncertainty as to how that will play out, now that the duo has also signed a deal with Netflix.
Rian Johnson was slated to direct a new trilogy as well, but little has been revealed about that beyond the initial announcement.
For now, the most definitive Star Wars news comes from the small screen. When Disney+ launches this fall, one of its shows will be The Mandalorian, shepherded by Iron Man director Jon Favreau. It chronicles events that take place after Return of the Jedi.