Will There Be a 'Beverly Hills 90210' Reboot With the Original Cast Members?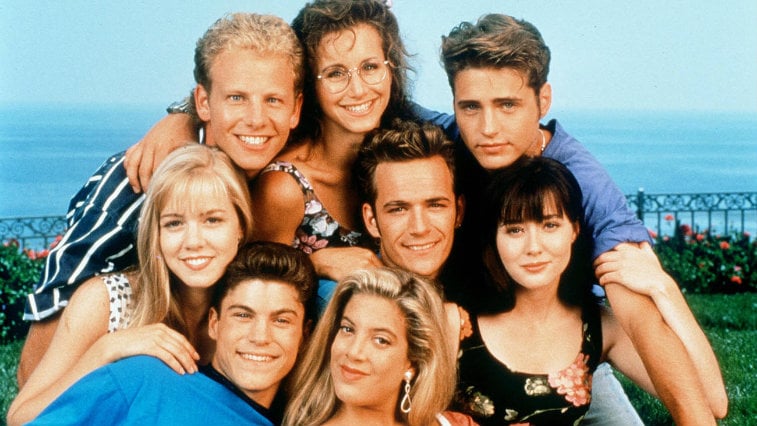 TV reboots of '90s shows have been very popular lately so it's no surprise there's been talk that one of the most popular shows of that decade may be getting a revival, again.
There have been reports that a reboot of Beverly Hills, 90210 is happening and much to the delight of fans it could be with the original cast, but just don't expect to see Kelly, Donna, Brandon, and the rest of the gang playing their former characters.
Here's more on what we know about the reboot with a twist.
The reboot is happening with a twist
The teen drama did get a revival in 2008 with an all-new cast but ever since that show ended in 2013, there have been rumors swirling that the series with the original cast members was in the works.
In March 2018 Tori Spelling, who played Donna Martin in the first 90210, really fueled speculation that something was going on when she shared an Instagram post about working with Jennie Garth, who played Kelly Taylor.
Garth had expressed her interest in a reboot for quite some time, telling Entertainment Tonight, "I love all my old castmates, working with them again would be amazing. What a great thing to do. It would just have to be the right coming together of all the minds that need to come together."
Then in December 2018, TMZ reported that several of the original Beverly Hills, 90210 actors were spotted grabbing coffee together in Hollywood after pitch meetings with executives from at Netflix, Amazon, and Hulu.
According to Deadline, there is a scripted project from CBS TV Studios, however, not much is known about it.
"We aren't confirming much detail except that it is an untraditional take on a reboot with some of the original cast," a CBS spokesperson later confirmed to HuffPost.
The twist with this reboot and the reason it's considered non-traditional is because the original cast members involved won't be reprising their roles so things will likely be pretty different in the famous zip code.
Which cast members have signed on?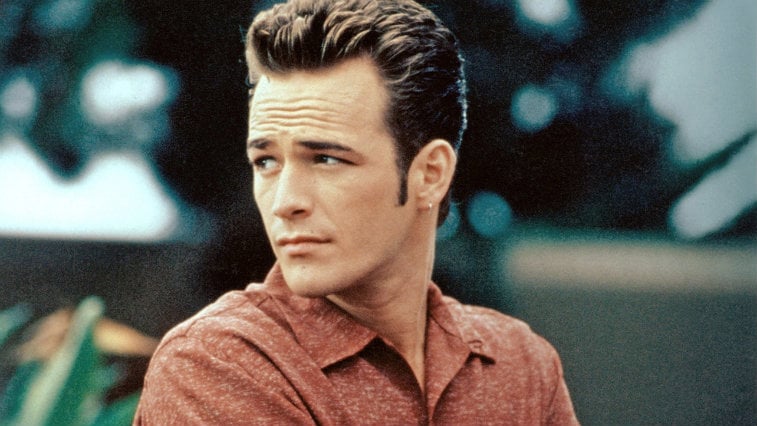 While original cast members Garth, Spelling, Jason Priestley, Ian Ziering, and Brian Austin Green were all spotted meeting with writers there was no sign of Shannen Doherty or Luke Perry. Therefore it's unclear whether either have signed on for the project.
Perry currently stars in the CW drama Riverdale and a production source told ET if he were to be involved in the reboot he would not have a large role due to scheduling conflicts.
"At this time, due to his current deal with Riverdale, Luke Perry could only guest star on a potential 90210 reboot, and could not be a series regular," the source said.
Beverly Hills, 90210 aired on Fox for 10 seasons from 1990 to 2000. Garth, Spelling, Ziering, and Austin Green were the only actors to appear during the show's entire run. The series was created by Darren Star and produced by Aaron Spelling and focused on the lives of students attending West Beverly Hills High School.
Follow The Cheat Sheet on Facebook!