Will There Be a Fourth Season of 'Goliath' on Amazon Prime Video?
Amazon's original series Goliath is a legal drama following the life of a washed-up lawyer Billy McBridge (Billy Bob Thorton) who gets the chance to redeem his career. Season three of Goliath ended with a dramatic cliffhanger that has fans anxious to know if the series will return for a fourth season. Fortunately for fans, Amazon has finally made its decision.
What is 'Goliath'?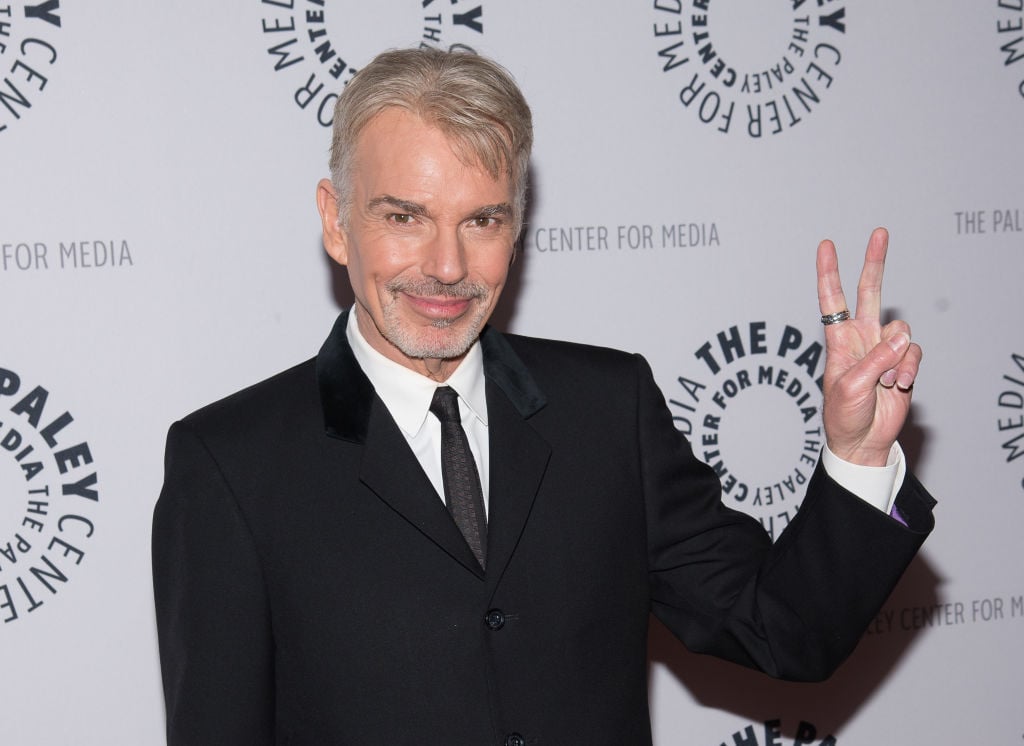 Goliath was developed under original Amazon Studios head Roy Price, who resigned in 2017 following sexual harassment allegations. The show debuted in 2016 on Amazon Prime Video and was Amazon's first straight-to-series show, rather than just their usual pilot order.
Since then, Goliath has been an incredibly popular Amazon series and at times its most binged show. Season one was followed by season two in 2018 and season three in 2019.
Lucky for fans, the show was renewed for a fourth season. When announcing the season four renewal, Vernon Sanders, Co-Head of Television, Amazon Studios, said: "Goliath has been one of our most popular shows ever on Prime Video, and we're so thankful to Billy Bob, Larry, Geyer, Jennifer, Steve, and the entire Goliath team for bringing this series to life. We're happy that our customers around the world will have a chance to see Billy McBride bring this final chapter to a close on Prime Video next year."
'Goliath' has undergone leadership changes
David E. Kelley — known for Ally McBeal, Big Little Lies, and a number of other shows — created the series with Jonathan Shapiro. The show has had multiple leadership changes since then.
Clyde Phillips replaced Kelley as the executive producer and showrunner in season one and Lawrence Trilling replaced Phillips in season two following creative differences. Goliath is executive produced by Trilling, Geyer Kosinski, Jennifer Ames, and Steve Turner.
Who stars in 'Goliath'?
The legal drama series stars Thornton, who won a Golden Globe in 2017 for his work on the first season. Thornton plays Billy McBride, a tough lawyer who solves impossible cases.
McBride is seeking redemption through his work after successfully defending a murderer who later killed a family. Each season sees him facing a big case and a "Goliath" foe.
What happened in season 3 of 'Goliath'?
The eight episodes of season three were released last month on October 4. There was uncertainty at that point about whether the show would be coming back.
In season three, McBride tackles a case in the Central Valley, which is facing extreme drought and water ownership issues. The Goliath of the season is a billionaire rancher, played by Dennis Quaid, and his sister, played by Amy Brenneman. McBride is also forced to face his inner turmoil.
What will season 4 of 'Goliath' be about?
Amazon Studios has announced that it renewed Goliath for a fourth and final season. In a statement, executive producer Lawrence Trilling said, "I'm thrilled we get another season to tell Billy McBride's story. Our latest case tackles a timely global crisis that impacts an entire generation, and we will be adding some exceptional talent to our already amazing cast."
Before the renewal announcement, in an October interview with Collider, Thornton had said he expected Amazon would want to renew for another season. The actor said: "I love playing the character and would be open to one more [season]. I do know that it's probably gonna be heavier than the third season. And the third season is my favorite, so far, which is good news."
Thornton didn't give much away about the fourth season, although the ideas for it were already being worked on at that time. He simply revealed: "If we do a fourth season, I know what they want to do with it, and I'm vastly interested in it. The fourth season is a subject, a way to do it, and a place to do it, that I'm very, very keen on."
The date for the final season has not been announced yet beyond that it will be in 2020.