Will There Be a Season 5 of 'Grantchester' on PBS?
The fourth season of Grantchester has come to an end. The season finale of the British import, which airs on PBS in the U.S., aired on August 11. It brought to a close a season that saw the departure of a beloved character (James Norton's Sidney Chambers) and the introduction of a new face to the village of Grantchester.
'Grantchester' has been renewed for season 5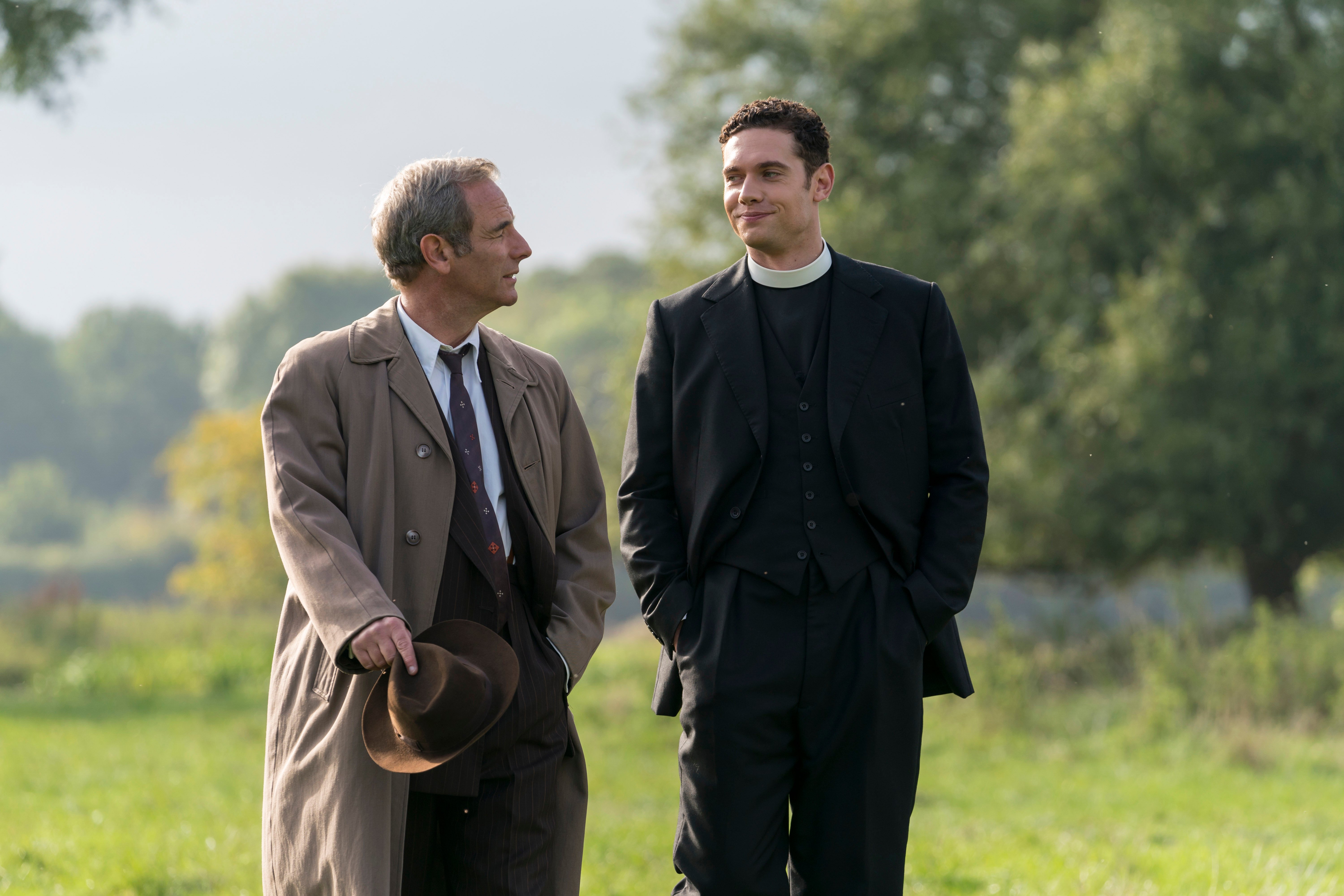 The most recent episode of Grantchester resolved most of the season's major storylines. New vicar Will Davenport (Tom Brittney) has decided to stay on in Grantchester after his father's death, rather than returning home to manage his family's bankrupt estate. Leonard (Al Weaver) has been talked out of leaving the church, Mrs. C (Tessa Peake-Jones) has returned to the vicarage, and Geordie's (Robson Green) wife Kathy (Kacey Ainsworth) has had her revenge on her lecherous co-worker. 
While the season didn't end with a cliffhanger, fans of the quaint mystery drama will be happy to hear that it will return for a season 5 in 2020. 
"We are very excited that Grantchester is returning for a fifth series. The audience has taken the pairing of Robson Green and Tom Brittney to their hearts and we are delighted to be able to continue the story of Geordie and Will with Masterpiece and ITV," said Kudos executive producer Emma Kingsman-Lloyd in a statement. 
Production for next season of 'Grantchester' has already begun 
According to the MasterpiecePBS Instagram, Tom Brittney (Will Davenport) and Robson Green (Geordie Keating) are already "hard at work on the next season," which will shoot in Cambridgeshire. 
In Grantchester Season 4, the characters confronted a changing world, with new music and new conflicts to deal with. And the pace of change is only likely to accelerate next season. Season 5 will pick up a year after the events of season 4. It will be set in 1957, the year that Prime Minister Harold Macmillian said that the British people "never had it so good." But even though times may be good in Grantchester, Geordie knows that trouble is never far away.
And if season 4 is anything to go on, season 5 of Grantchester will continue to tackle big social issues like racism and homophobia in addition to the usual murder-of-the-week mysteries. 
"Some people don't like the idea of issues being in their cozy murder mystery. People sometimes look at the past with rose-tinted glasses as if these things didn't exist," Brittney told Parade earlier this year. "They did. It's good that Grantchester is brave enough to bring those issues in."
In addition to Brittney and Keating, Weaver will also return for the upcoming season. Other casting news will be announced at a later date, though we'd be shocked if most of the show's regulars don't return. 
How to catch up on old seasons of 'Grantchester' 
Want to catch up on old episodes of Grantchester? The first three seasons of the show are all streaming on Amazon Prime. PBS members can also watch all four seasons of the show through PBS Passport. 
Read more: 'Grantchester' Season 4: Why James Norton Is Leaving the Show 
Check out Showbiz Cheat Sheet on Facebook!