Will This Rumored Clip Be Played at the 'Below Deck' Reunion?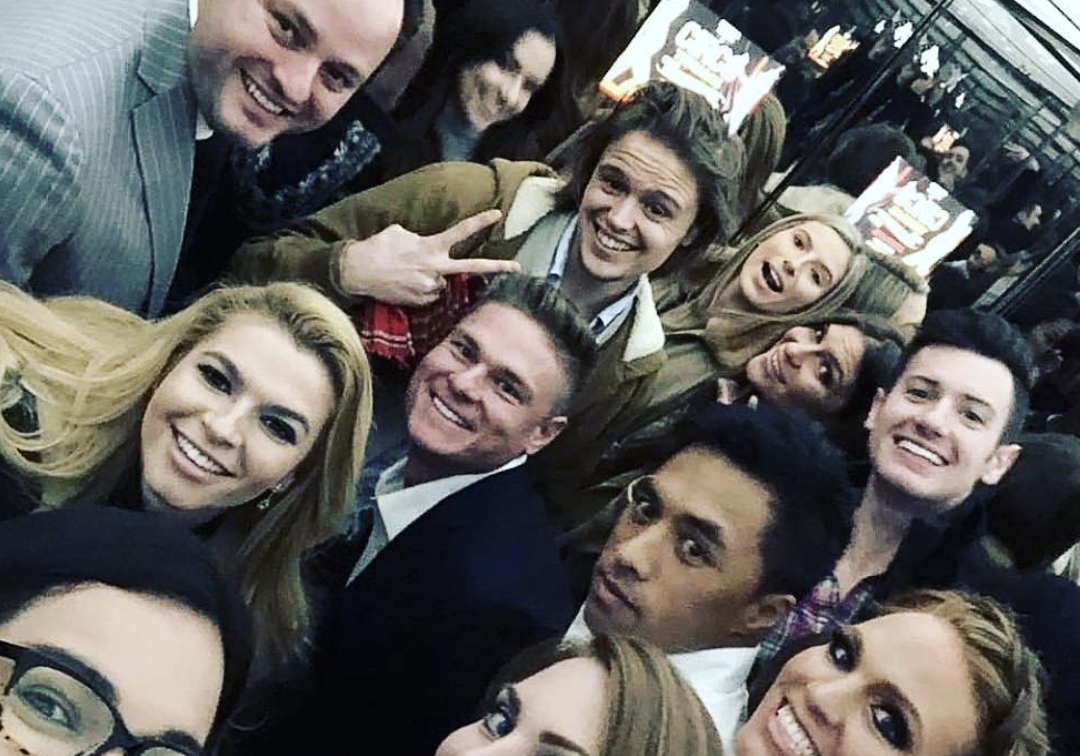 By now it is no secret that Below Deck crew member Caroline Bedol will not be attending the reunion. Although Bravo and production company 51 Minds have not publicly addressed Bedol's attendance, the former third stew insists she was banned from attending.
However, Below Deck fans figured they were being dupped over the weekend when Bedol was spotted in the Bronx. She posted about her visit on Instagram, plus uploaded a video when a follower challenged her location. But when The Cheat Sheet asked Bedol if Bravo was pulling a "surprise bitches," at the reunion she said don't hold your breath. "No, I wish that's what happened," she said. "Or I wish I was just invited." Bedol says she was in town visiting friends. And had nothing to do with the reunion.
She revealed exclusively to The Cheat Sheet that Bravo and Andy Cohen reached out to her prior to the reunion's filming. And that Cohen affirmed what Bedol had been saying all along.
Bedol got her hopes up when she got this phone call
She says she got excited when a Bravo executive reached out to her by phone last week. "I said, 'oh my God' is this for the reunion?" she says. "But then he said no, but that Andy Cohen wanted to talk to me before."
At that point, she thought she was going to film a one-on-one interview with Cohen. "Again I misunderstood and asked if it was for the one-on-one," Bedol says. But the one-on-one discussion was no longer on the table. However, Cohen simply wanted to connect with Bedol to gain insight into what happened the day she quit the show.
Cohen and Bedol had a frank discussion
Even though it was only a phone call, Bedol said she still wanted to talk to Cohen. She recounts her call with Cohen as being friendly, but also direct. "He got on the phone and said, 'Is this the Dead Head?' and 'How are you, Ellie Kemper?'" Bedol says Cohen told her the reunion was filming, but that he wanted to get her stance on what happened the morning she departed.
"He said he wanted to talk to me so he could speak to where I was coming from [during the reunion]," Bedol says. Bedol didn't hold back, telling Cohen she felt it was a huge injustice she was not allowed to attend the reunion. And that it was frustrating that the cast was basically going to have a gossip session where she was the topic but not able to respond. "I told him that I hope he knew I was gutted and that everyone should have the right to face their accusers."
What clip could viewers finally see?
Bedol said she hoped that if anyone would have given her a chance to speak, it would have been Cohen. But Cohen insisted he had no power to determine which cast members could attend the reunion. He told Bedol that he heard about the allegations of what occurred the day she quit and wanted to see the footage.
Cohen was able to view more footage from Bedol's last morning and saw the clip that involved Bedol being accused of having herpes. "He said, 'would you mind if I played this during the filming? Because it kinda substantiates what you were saying,'" Bedol says.
She told Cohen she begged for producers to keep that clip in the show, but was told they removed it to protect her from the viewers thinking she had herpes. Bedol told Cohen to show the clip and play it during the reunion. And engage the cast's reaction. However, she wonders if the clip will indeed be aired during the reunion. Bravo recently uploaded the Below Deck reunion seating chart. Bedol and bosun Chandler Brooks are missing from the lineup.  Bravo was contacted for the story but did not provide comment in time for publication.
Check out The Cheat Sheet on Facebook!