Will Robert Downey Jr. and Tom Holland Play Father & Son in a Future Film?
Tom Holland and Robert Downey Jr. boast rights to the father-son screen dynamic of the decade. Dare we call them the Marvel, modernized counterpart to Robin Williams and Matt Damon in Good Will Hunting? Ever since Peter Parker faded from Tony Stark's arms in Infinity War – catalyzing a global surge of tears – they have been intimately tied to one another as an incomparable father-son duo.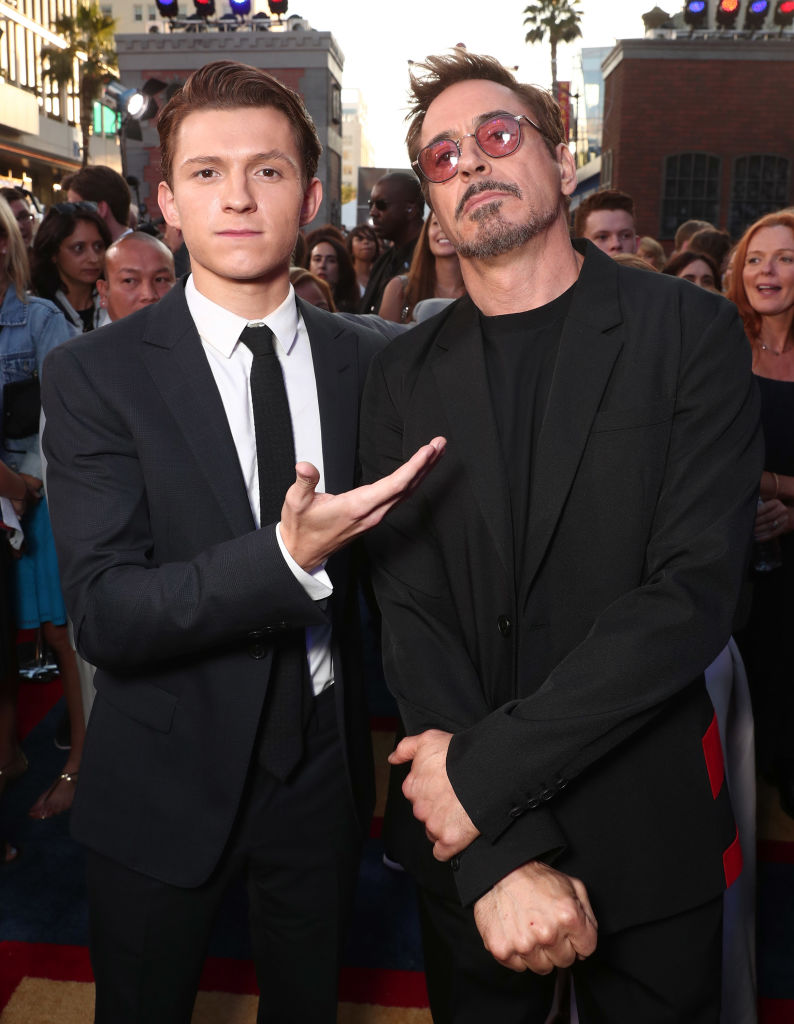 The unlikely advisor – Tony Stark – opens up his heart to the adolescent savior, and both their worlds are changed forever. Spider-Man and Tony Stark's relationship throughout the Avengers saga is virtually unrivaled in the MCU. Black Widow and The Hulk may ring in as a close second, and the head-to-head adversarial dynamic between Cap and Stark comes close, but no relationship seems as tender, or as sincere as the one between Peter Parker and Stark.

Fans will get to see Peter Parker respond to Tony Stark's passing in the upcoming installment,Spider-Man: Far From Home, which is likely to be one of the film's strongest assets, further separating Marvel takes from other, stereotypical comic book-based films.
Accounting for their on-screen dynamic, many fans are curious as to whether or not Tom Holland and Robert Downey Jr. will ever play a father and son on screen. And, while a father-son duo may not be on the horizon just yet, fans may get close with a man's best friend situation.

Tom Holland and Robert Downey Jr. to star in 'The Voyage of Dr. Dolittle'

Tom Holland and Robert Downey Jr. are both set to star in the upcoming reimagining of Dr. Dolittle. Robert Downey Jr. will follow in the footsteps of Eddie Murphy and take on the iconic lead character, with an impressive ensemble joining to voice the various animals.
Tom Holland will voice Jip: the dog in the series. With Tom Holland playing the domesticated animal in the film, we can expect the character to boast a unique relationship with Dolittle (when compared to that of the zoo kin).

Fans may just get a tiny dose of the father-son dynamic they will no longer witness in the MCU with The Voyage of Dr. Dolittie. The film is set to hit theaters in 2020, and will also feature Emma Thompson, Ralph Fiennes, Selena Gomez, Rami Malek, Octavia Spencer, and more.
But, what about a true father-son relationship for RDJ and Tom Holland?

Robert Downey Jr. and Tom Holland, if they know what's good for them, will definitely play a father and son in the future. Fans would flock to the theatre to see such a film, and given their star power, the film won't need to be part of a larger franchise to sell tickets.

The on and the off-screen dynamic between Holland and RDJ – one marked with respect, admiration, love, and concern – will be the ticket seller producers need to invest in non-franchise films at this point in time. For, such films, by default, present a greater risk as streaming giants take over the cinematic world.
So, what do we want to see RDJ and Tom Holland in? Are we looking for A River Runs Through It type of film, or something a bit more comedic? Seeing them play father and son in something like The Judge would be epic; RDJ is still a little too young to play a sickly dad, but you get the idea.

If fans keep pushing for a Tom Holland and RDJ movie, it is bound to happen. For, when the public speaks, Hollywood – in one way, shape, or form – often tries to respond.