Will Tom Holland Return as Spider-Man After 'Far From Home'?
The prospect of a teen Spider-Man/Peter Parker bothered some people a few years ago, but now it's being praised as one of Marvel's best creative moves. Not that this could have worked well with other actors other than Tom Holland. Latter's believable and compelling performance is what's set him apart from perhaps a typical American Millennial actor in the role.
As we see his version of Peter Parker try to navigate nearly insurmountable emotional odds, it's set a smart new path for Spider-Man that dramatically came to a head in Avengers: Endgame.
With Far From Home next, will Marvel want to keep Holland around into his adult years or beyond as the iconic superhero?
The transition into an adult has added new layers to Spider-Man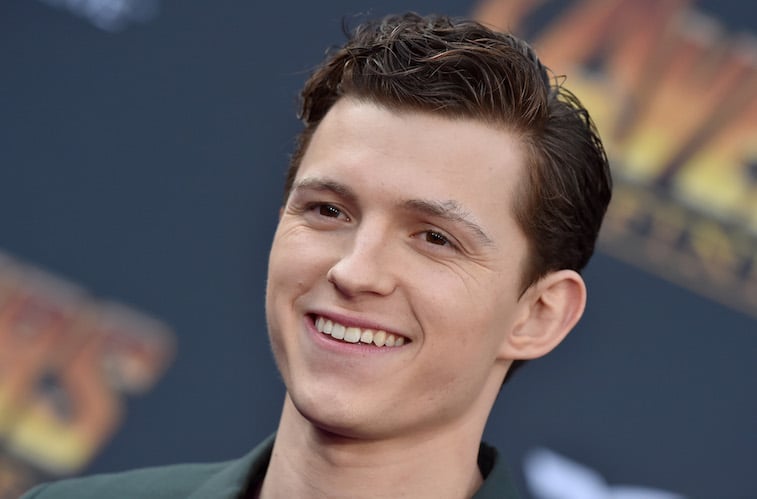 It's almost hard to believe by next year, it'll be five years since Holland was announced to play Spidey. He went from a pubescent-sounding British teen to a 22-year-old adult during this time. However, Parker is still supposed to be high school age once Far From Home is released this July.
With all his adventures now going on overseas for FFH, we have to wonder if Parker will ever be able to graduate from high school. Plus, he's lost his mentor in Tony Stark/Iron Man at the end of Endgame, only to gain an unwanted mentor in (Nick Fury).
The setup for the next film is one that allows Holland to truly shine and show us he can still hold an entire movie as he did in 2017's Homecoming.
Now 22 years old (23 in June), he may also face a later dilemma in a Hollywood always panicking about actors becoming too old for certain roles.
What's the latest on Holland signing long-term with Marvel?
Marvel must be ecstatic about not only fans enjoying Holland's portrayal, but also Stan Lee saying this version is the closest to what he initially envisioned.
Having Lee's endorsement before passing this last spring must give Holland all the joy in the world in being a part of this franchise. No wonder word is Holland would be willing to play Spider-Man for years more. In one recent interview with Screen Rant, he even said he wouldn't mind doing 20 more Spider-Man films.
Would Marvel let Holland play the role far beyond into his 30s or 40s? Considering he's also created a unique physical style in playing the role, nobody else would even be preferable in the immediate term. For the first time, we could see an actor dominate a superhero on the big screen for a couple of decades.
Then again, this does lead to other problems both obvious and subtle.
Would Holland become stereotyped as Spider-Man?
Perhaps the idea of being stereotyped as a superhero no longer applies when you're working exclusively for Marvel. Because they practically have unlimited monetary resources now, someone could work for them forever and make more money there over doing anything else.
Only one disadvantage exists there for Holland, and it's his young age. Having all this success so early and then suddenly not being allowed to play Spider-Man before he's 35 or 40 could lead to a major personal letdown.
Unless Marvel would be willing to show us the complete journey of a superhero from being a teen to dealing with the aging process. Other than this, Holland might want to fit in other projects along the way so he could still make it as a leading man during middle age and his elder years.
Or, would it be compelling to see a 60+ Peter Parker still trying to stay relevant as new teens come to vie for the Spidey costume?