Will Wendy Williams Ever Reconcile With Estranged Ex Kevin Hunter?
For a while, Wendy Williams and Kevin Hunter had one of the longest lasting marriages in show business. The couple married in 1997 and had one child together.
During their marriage, they worked together and created multiple successful business enterprises, including Williams' talk show, The Wendy Williams Show.
But recently, Williams filed for divorce after tabloids began reporting that her husband was having an affair. Still, given their long history together, it makes you wonder: "Is there a chance that the two will ever reconcile?"
Wendy Williams filed for divorce earlier this year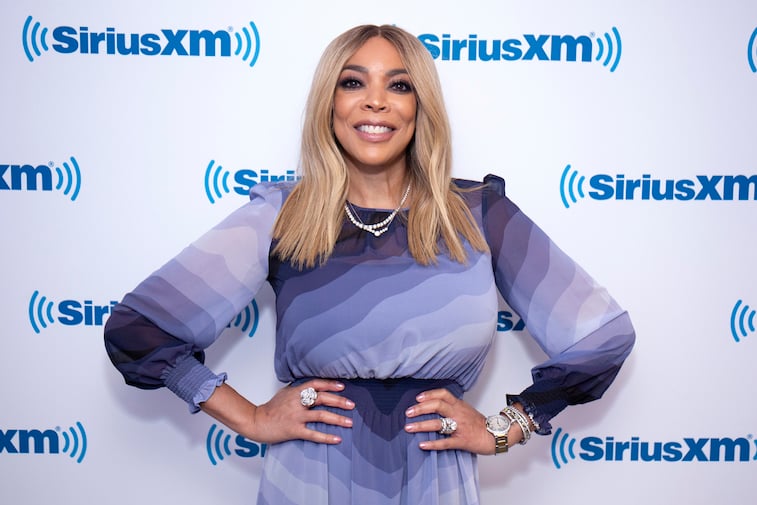 It's been a rough year for Williams. The talk show host and mother to Kevin Hunter Jr. has had to battle physical and emotional pain over the past several months. Earlier this year, the talk show host revealed that she was having several health issues.
Williams suffered a shoulder fracture late last year and was also diagnosed with Graves disease. In March, the 55-year-old revealed that she was currently staying in a sober house as she battled addiction.
Things got harder for Williams just a few short weeks later when it was revealed that her husband was having an affair. As if things couldn't get worse, fans soon discovered that Hunter's mistress Sharina Hudson had given birth to a baby girl, who has since been confirmed to be Hunter's.
Initially, Williams stayed quiet about the issue and chose to stay by her husband. But soon, Williams decided that she needed to do what was best for her and filed for divorce in April, citing irreconcilable differences.
She's not hiding her feelings about her ex anymore
There's no question that the talk show host still has bitter feelings towards her husband and his mistress. Williams has been increasingly open about sharing her disgust with the two on her show.
During a recent taping, Williams took an obvious dig at her husband and his mistress when she was discussing former NBA star Scottie Pippen and his supposed affair from 25 years ago.
When talking about a woman who was taking Pippen to court for failing to pay for hotel rooms and flights during his extramarital affair, Williams did not hold back. Addressing the woman, Williams said, "You cheated with this man on his wife and his family for years, alright. So I don't feel sorry for you." Adding, "No good comes to the side chicks."
But the real stinger came when Williams referenced Hunter's new baby with his mistress, quipping, "Chevyette, at least if you had his baby that would've insured your future."
Will Williams ever reconcile with Hunter?
Williams maintains a civil relationship with her husband for her son, despite the snarky remarks here and there. The talk show host has repeatedly said that Hunter will always be a part of her life because of her son and he will always be her friend.
When asked by Sirius XM host Karen Hunter whether there was ever a chance that the two would reconcile, Williams cut off the host before she could even complete the sentence, telling her, "No, don't ask. Girl, no. I know what you're saying, but my family's good and we'll always be family."
But just because Williams doesn't plan to reconcile with Hunter, that doesn't mean she will be on the market for long. During a recent appearance on Good Day New York, Williams told the hosts that she is "very much a wife and not a girlfriend."
When asked to describe her type, the talk show host described a man who is "very employed, somewhere between the age of 48 and 55, and kids old enough that she doesn't have to worry about changing Pampers."
Williams also remarked that her ring finger felt very empty and hinted that there may be someone that she is seeing now that might have potential.