Will Wendy Williams Regret Making a Movie About Herself?
Creating an autobiographical movie about one's self while still living out a very dramatic life is territory no one's explored before. Wendy Williams has decided to go there, despite still living out drama every day beyond her popular TV show. She'll reportedly be creating a biopic about her life for Lifetime Network to air in 2020.
How this film will be taken by her fans is a bit up in the air considering it seems like a form of therapy. Perhaps we can look at it as a cathartic process for her. The only problem is it may be revisionist history due to Lifetime sanitizing their movies. Then again, it's not the first time biopics about or from famous people were made a little too soon.
Many people have forgotten Wendy Williams' wild days in radio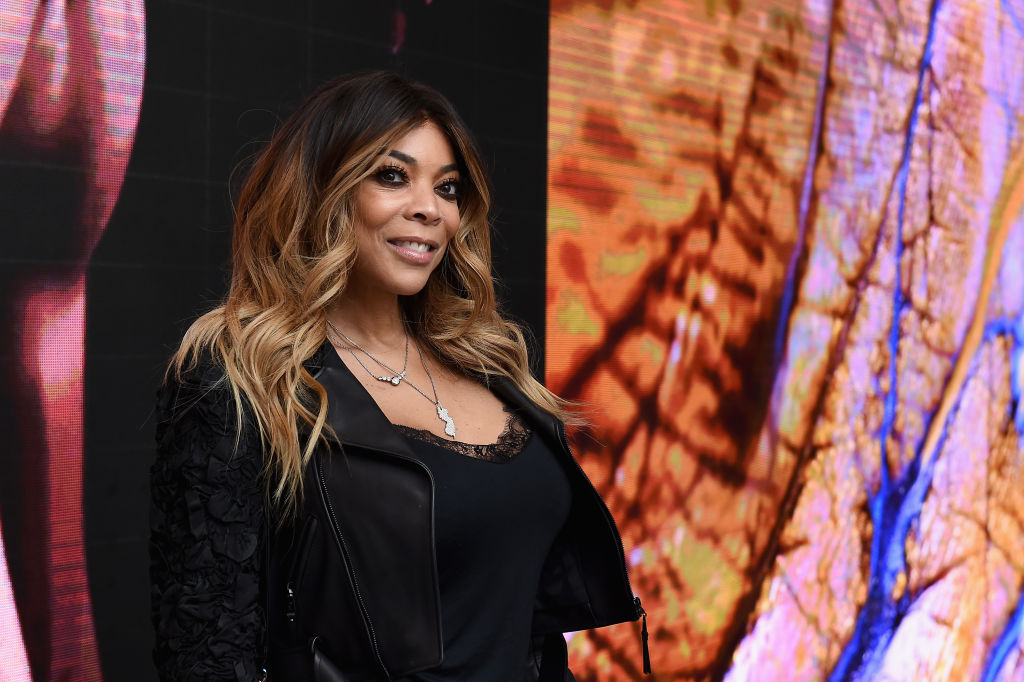 Once you start exploring Williams' past, you see there really is a potentially interesting movie there. Her earliest days go back to radio where she started work as a popular DJ on stations in New York and Philadelphia 30 years ago. Before long, she was known as a "shock jockette," one of the few women on the air doing such a thing in a time when Howard Stern dominated the field.
Her autobiographical movie will apparently depict those wild radio days, which are seldom talked about today. She became known for her frankness on-air talking about her personal life, including her struggles with drug addiction.
Many of her interviews were equally open and blunt. By the early 2000s, she was a popular talk show host and interviewing celebrities of the day. One of those was Whitney Houston, which ultimately became Williams' most controversial radio interview. Let's hope the Lifetime movie depicts this moment when Williams asked Houston point-blank about her own drug use.
Some audio has leaked from this interview, and it wasn't pretty. The problem with airing such a movie on Lifetime is that the language used in the original interview would only be suitable for HBO or Showtime.
Re-examining Wendy Williams' role on television
Time really does slip away, but it's worth noting Williams has been doing her TV talk show for 11 years now. We say it's probably overdue for a new analysis of what she's done in reshaping daytime talk, something the Lifetime movie could help do.
Of course, the only problem with this is having Williams involved in telling her own life. There really needs to be a subjective outsider to give a full analysis of what's she done in bringing more open and honest interviews to radio and TV.
Even though many of her own personal dramas have started up in the last couple of years on her TV show, it makes you wonder whether she should have waited another decade or more before creating a biopic about her life.
We kind of get a feeling there could be a lot more to tell, particularly if the rumors of her ending her talk show are true.
Perhaps Wendy Williams realizes life is too short to wait
There's been a tendency of other stars to create biopics about their lives when it seemed a tad too early to do so. More than a few have even created such movies (on Lifetime) while still in their 20s or 30s, only because they had an incredible story to tell as teenagers.
If those seemed like quick cash-ins, maybe they can be forgiven since some of those notables seemed to peak early and couldn't live up to what they accomplished so young.
With Williams, it may truly be a new form of therapy for her in doing this biopic. Plus, with her diagnosis of Graves Disease, she may realize getting her story out now is important in case she doesn't live another decade.
No doubt we'll find out how healthy this project is for her considering she'll also host a documentary about it after the movie airs. Such meta projects may be only the beginning for other notable stars who have something to say while realizing how fleeting time is.