Will 'When Calls the Heart' Star Lori Loughlin Go to Prison for Her Role in the College Admissions Scam?
Lori Loughlin may end up spending time in prison because of her alleged role in a college admissions scam, according to a report from Deadline.

The 54-year-old actress appeared in federal court in Boston on April 3 after being charged in March with conspiracy to commit mail fraud and honest services fraud. She did not enter a plea but did say that she understood the seriousness of the charges against her. She also surrendered her passport.
Loughlin's husband, fashion designer Mossimo Gianulli, and actress Felicity Huffman are also charged in the case, along with dozens of other parents who prosecutors say paid bribes in order to ensure their children were admitted to elite colleges and universities.

Loughlin could spend 20 years in prison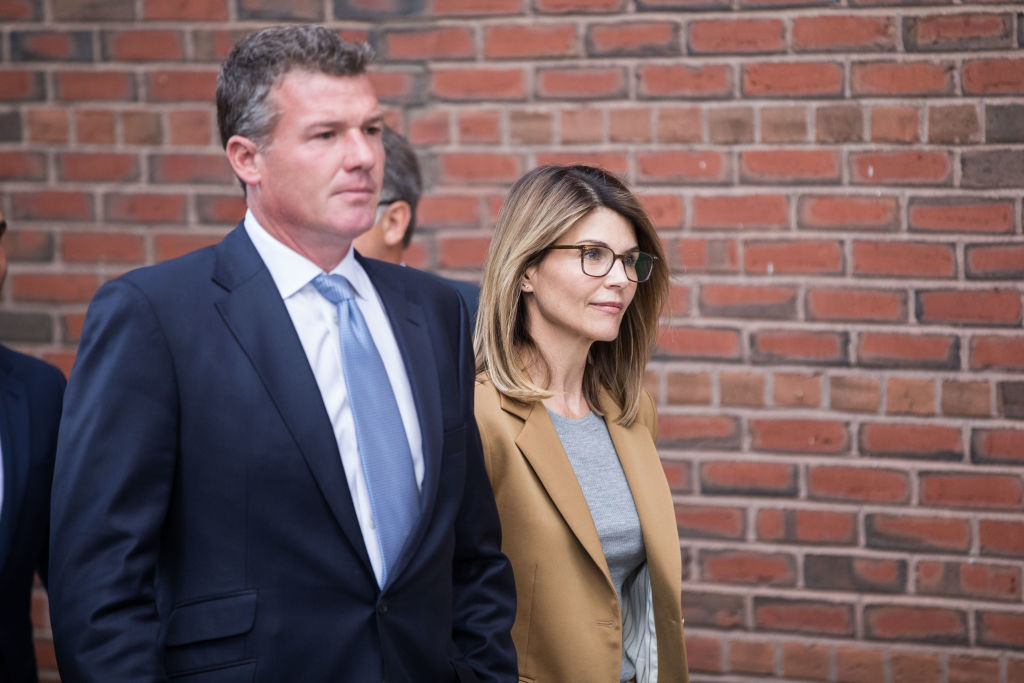 Loughlin is facing up to 20 years in prison, according to NPR. When she was first charged, some thought that the actress would plead guilty, pay a fine, and avoid prison.

"As far as the Hollywood folks that we've been talking about…the chances that they actually see jail time is low," NBC News investigative reporter Tom Winter said on Today shortly after the charges were announced. "There's no violent crime associated with it, there's no other broader crime that they committed beyond this.
"The judges have wide discretion here, so I think it's unlikely that they'll actually see time inside of a prison," Winter added. "Maybe a supervised release, probation, those type of things just because there's not other crimes associated with it."
But it's now looking increasingly likely that Loughlin may not be able to avoid doing time. A source told Deadline that prosecutors want both Loughlin and Huffman to spend time in prison if they are found guilty, in part due to the high-profile nature of the case. That could mean anywhere from 6 months to 2 years behind bars, sources told the publication, depending on how willing they are to cooperate with prosecutors.
"You can't have people being treated differently because they have money," an official told TMZ. "That's how we got to this place. Every defendant will be treated the same."
Fans are still supporting her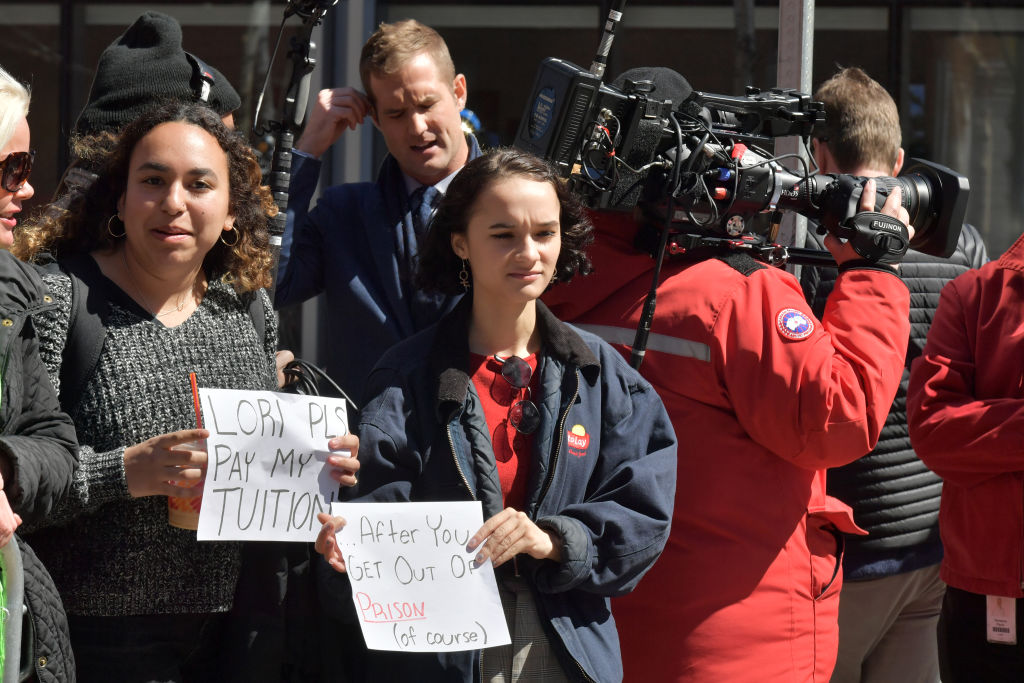 Loughlin has already paid a steep professional price after being implicated in the admissions scheme. Hallmark has fired her from When Calls the Heart and Garage Sale Mysteries, and she also lost her job on Netflix's Fuller House.
But some fans still support the actress. Outside the courthouse in Boston on Wednesday, fans came out to see Loughlin, including one with a sign that read "Lori pls pay my tuition." Loughlin appeared to be in good spirits as she waved at fans and signed autographs. She also signed autographs outside of her hotel the day before her court appearance.
While Loughlin seemed cheerful during her most recent trip before a judge, she is reportedly nervous about the prospect of going to prison.
"They're both freaking out that the judge wants to make examples of them and put them behind bars," a source said to In Touch Weekly when discussing Loughlin and Huffman's reaction to the charges. "It's a very real possibility. Their fame isn't doing them any favors this time around. There's absolutely no sympathy for Lori and Felicity."
Check out The Cheat Sheet on Facebook!