Will Zayn Malik and Gigi Hadid Get Back Together?
Earlier this year, news broke that one of Hollywood's hottest couple, Zayn Malik and Gigi Hadid, decided to go their separate ways.
Over the years, the two celebrities have been on-and-off and though they have officially announced their split, there are some who believe there is still hope for Zigi.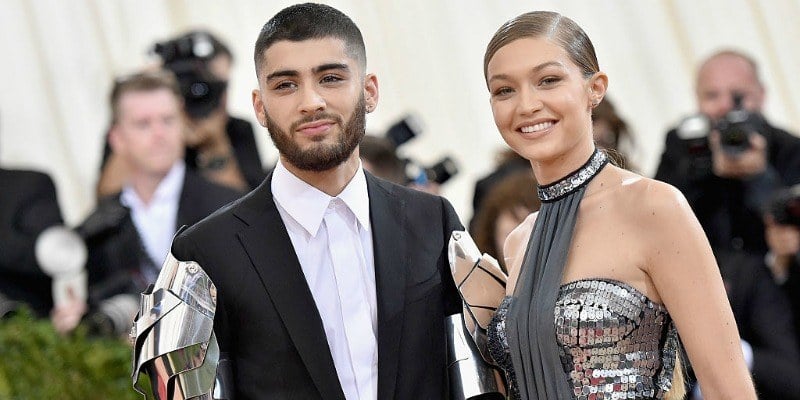 Zayn Malik recently revealed his love for Gigi Hadid and though some fans don't think anything of it, there are some fans who see the couple getting back together in the near future.
It has been rumored Gigi Hadid moved on with someone else
Back in November 2018, sources revealed that Gigi Hadid and Zayn Malik had decided to call it quits due to demanding work schedules.
The two celebrities never officially confirmed their breakup but have been seen together on a few occasions.
Recently, rumors started circulating that Gigi Hadid began a relationship with Selena Gomez's ex (and Fyre Fest booker) Samuel Krost after they were photographed together at the end March.
The model quickly shut down those rumors on Twitter and called out media outlets for making up lies.
"If you outlets are going to continue writing bs headlines every time I'm seen with a friend of the male gender then there's gunna be a lot of unneeded confusion," she wrote on Twitter.
Gigi Hadid has been focused on her modeling career and surrounding herself with good friends.
Though Hadid has shown the world she is fully capable of sticking up for herself, Zayn Malik is showing that he will always be there for his ex-girlfriend.
Zayn Malik recently went on a Twitter rant
Shortly after Gigi Hadid shared her tweet, Zayn Malik decided to give his two-cents on the rumors involving his ex-girlfriend.
In a series of tweets, Malik called media outlets out for spreading rumors about his ex and writing up content they know nothing about.
"How about you all go f*** yourselves with your irrelevant bull****," he wrote.
"This ain't a place for feelings," adding, "And you aren't the person you said you were."
Zayn Malik then went into to share that this has nothing to do with Gigi Hadid and he only thinks the world of her.
"My tweet was not about @GiGiHadid so leave her the fuck alone she is the most amazing woman I've ever known," he tweeted
Following his tweets, many began to speculate that there is a possibility Zayn Malik and Gigi Hadid could get back together due to the kind words the singer shared.
We can understand Malik was just sticking up for Hadid and with their history, of course they still have feelings for each other.
The future of Gigi and Zayn
It is still unclear whether or not there is a possibility the former couple could get back together in the near future.
For the time being, Malik and Hadid will focus on their respective careers and maybe later down the line, there is a chance they will mend their relationship.